News
Fiore Is About to Launch Dinner Service in Queen Village
Check out the menu for the contemporary Italian cafe, which debuts dinner (and opens their bar) starting next week.
---
Fiore, the new contemporary Italian cafe and bar in Queen Village, has been crushing it with pastries, pizzettes, and light lunch fare since they first opened with daytime service a few months ago. Now, they're ready to open with evening dinner service — and we've got the menu.
Chef-owners Justine MacNeil and Ed Crochet have been in regulatory limbo, waiting on their liquor license since the cafe first opened back in January. With that all squared away, they'll be open with bar service and a menu of veggie-centric starters and sides, pastas, and wood-fired meats starting next week on Wednesday, March 27th.
Dinner service will run from 5:30 p.m. until 10 p.m. Wednesday through Sunday to start, with plans to eventually open on Tuesday evenings, too. Cafe hours are 8 a.m. until 2 p.m. Wednesday through Friday and 8 a.m. until 3 p.m. Saturday and Sunday.
Check out Fiore's dinner menu below (click to embiggen), and make your reservations here.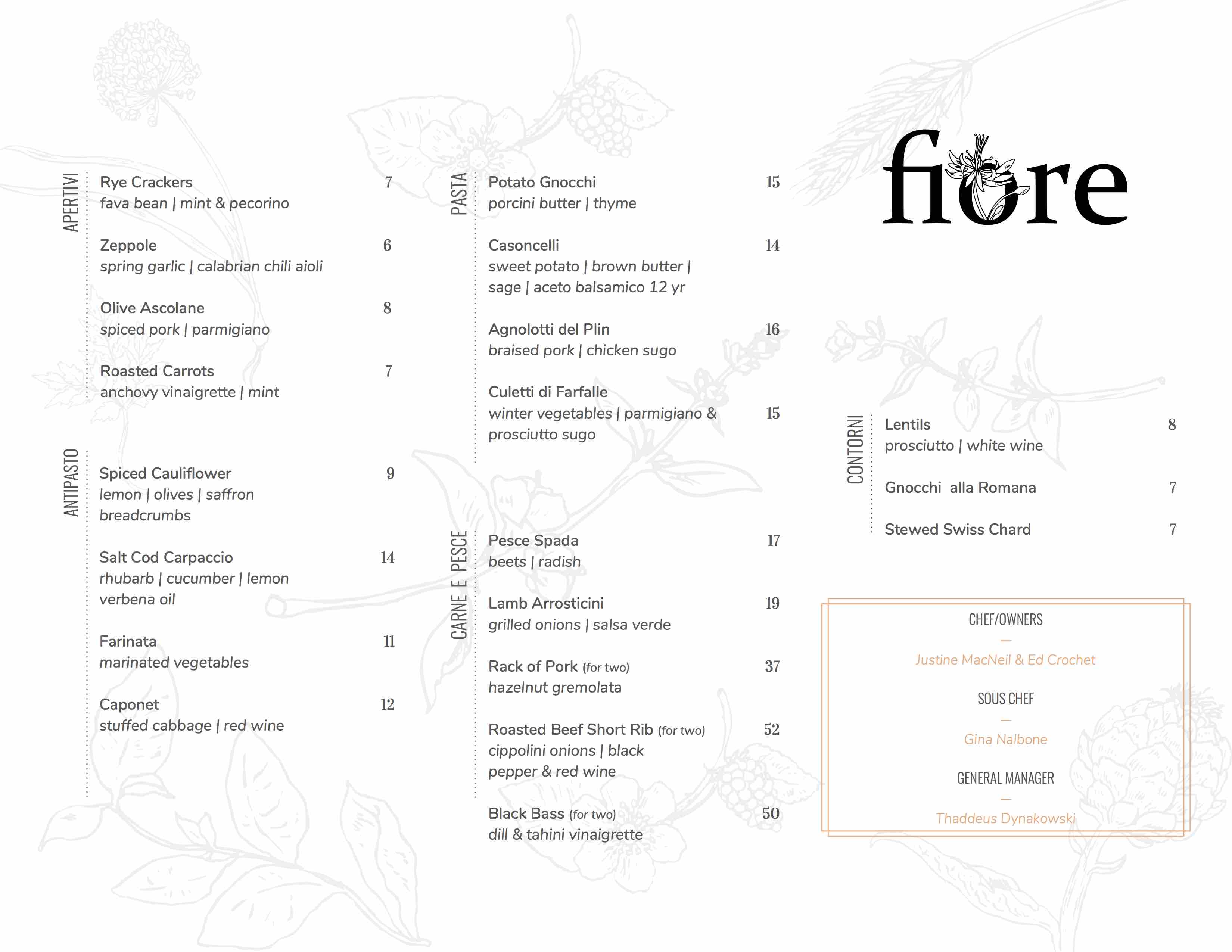 ---
---