The 6 Big Trends in Philly Bars Right Now
From all-day cocktails to the return of lounge, here's how to drink in the know.
---
1. Wine, Snoot-Free
You've surely heard of natural wines, no? Those wines with the fun labels that are pouring at places like Walnut Street Café in University City and the Good King Tavern in Bella Vista? Think of it as farmer's wine: no technology, no chemicals, fewer rules and regulations. It's an inherently flawed product — in a good way. It's meant to be funky and weird and, at times, a tad off-putting. Being perfect was never in its DNA, and since the stakes are lower (as are, often, the prices), decades of haughty wine culture are stripped away. Screw the fancy cab-and-steak combo. Go to South Philly and order some Pét-Nat with your Fountain Porter cheeseburger instead.
2. Sake: Rice Wine, Revisited
In case you missed it, Japanese restaurants are everywhere now. Perhaps that's why sake is on all our minds. But all kinds of bars — from Jesse Ito's sushi bar to Nick Elmi's Laurel — are turning their attention to the often-overlooked rice wine, using it as an ingredient in cocktails, pairing it with tasting menus, bolstering their drink programs with sake lists that range from drafts and cans to reserve bottles. Double Knot and Royal Izakaya have 40-some options on deck. And at Nunu, Fishtown's new yakitori spot, options are listed by flavor profile — a blessing for us newbies.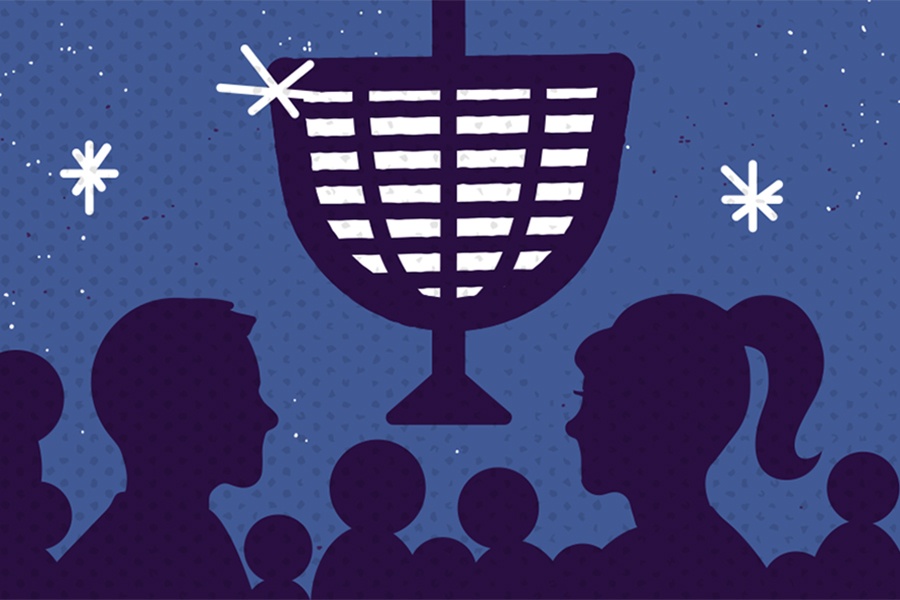 3. The Return of the Party Room
In the dark ages, the cosmo was king; its kingdom, the lounge. Big, open spaces with plenty of seats to sit in and ledges to lean on, lounges harnessed and allocated copious amounts of sexual energy and Drakkar Noir. But when drinking became about the craft and bartender showmanship, the lounge was lost to history. Now we're noticing a return, because today, it's less about them and more about us. Spots like Irwin's in the Bok Building, Dock Street's Cannery in West Philly and Harp & Crown (upstairs and down) have plenty of seating, and ledges, and high-tops to stand around. It's a party, and we're all invited.
4. Mocktails: Alcohol-Free, Not Fun-Free
Whatever perfectly valid reason you have for not drinking doesn't really matter. Bottom line is, people aren't imbibing as much as they used to, and bartenders are taking note. At ITV, "temperance cocktails" are made with Seedlip, an herbaceous distilled non-alcoholic spirit, while at Spice Finch, the "N/A Groni" is a mix of Italian sodas Sanbitter and Chinotto, mimicking the bitter-orange goodness of the classic cocktail. It's all the craftsmanship, all the attention to detail, just without the booze. So you can be a part of the party, too.
5. All-Day Cocktails
What's the friggin' point of going out on the town if your night is going to end after just three drinks? Cocktail lists have chilled out a bit; drinks aren't as boozy as they used to be. Places like American Sardine Bar in Point Breeze and Harper's Garden in Center City are using spritzes, punches, and low-ABV spirits to help fortify their cocktail lists — lists that are designed to keep you drinking and, more importantly, upright.
6. Aperitifs and Digestifs: Rewriting the Rules
Maybe it's because we're bored of the same old, same old. Maybe it's that there's an entire drinking world out there that we haven't yet conquered. But aperitifs and digestifs are being rethought. (Plenty Cafe's got homemade amari; International Bar in Kensington is offering vermouth on tap.) You're supposed to drink these before or after dinner, but honestly, treat them like any drink, and order them whenever the hell you want.
---
Published as "Best Bars 2018: Drink Here Now" in the November 2018 issue of Philadelphia magazine.
---
---
---