News
Brigantessa Fires Chef After Staff Revolt Over Anti-Semitic Comment, Social Posts
Four employees at the popular East Passyunk restaurant had already quit following an informal staff gathering at which the chef de cuisine called Nazi gas chambers "efficient."
---
Francis Cratil-Cretarola and Cathy Lee, owners of popular East Passyunk Italian restaurant Brigantessa, confirmed to Philadelphia magazine late on Tuesday that they had fired the restaurant's chef de cuisine, Sydney Hanick, after an incident in which an anti-Jewish comment she made to co-workers led to the resignation of four staff members and the subsequent unearthing of Instagram posts by Hanick that included anti-Semitic captions, memes, and jokes.
The news comes two weeks just after a Rittenhouse Square bar fired a cook over pro-Hitler posts.
The comment that sparked the resignations and Hanick's eventual firing occurred when a group of staffers were having post-shift drinks at Brigantessa's bar on Friday, October 5th. According to sous chef Emily Horner, a discussion about racism prompted Hanick to mention that she has a tattoo of a German eagle — considered by many to be a symbol of German nationalism. (Hanick did not show anyone the tattoo.) Horner and other staffers argued that it was worse than having a Confederate flag tattoo, after which Horner, manager Mara Picca, and another staffer left the conversation and stepped outside.
When Hanick later passed by the group on her way out of the restaurant, Horner and Picca said, she commented that World War II and slavery weren't the same thing. Horner responded that "one of them used gas chambers," to which Hanick replied, "Well, they were efficient," laughed, and left.
Hanick did not reply to multiple calls and texts from Philadelphia seeking comment.
Owners Cratil-Cretarola and Lee were traveling in Italy with executive chef Damon Menapace when the incident occurred. Philadelphia has reviewed emails sent to the owners from three staffers immediately after the incident stating that they no longer felt comfortable or safe coming to work with Hanick, an alum of the kitchens at Fork, Kensington Quarters, and Will BYOB, in a leadership position.
On October 6th, Cratil-Cretarola sent a group email reply to those staffers and others who had contacted him, explaining that they'd been traveling with spotty Internet access. On Sunday the 7th, he wrote again, asking the staffers for patience until the owners and executive chef returned in six days. At that point, Cratil-Cretarola's email said, they'd have individual meetings with concerned employees and convene the staff to "openly discuss all these issues."
According to Cratil-Cretarola, Menapace called Hanick from Italy on October 6th to verbally discipline Hanick and make her aware that any further incidents of this nature would result in her immediate termination. A woman who does accounting and human resources work for the restaurant met with Hanick and some other staffers involved individually on Sunday, October 7th, to discuss the incident, but no immediate action was taken, Picca said.
Horner, who is a trans woman, informed Picca and emailed the owners on October 7th that out of fear for her own safety she wouldn't be coming to work until the matter was resolved and Hanick was no longer leading the kitchen; she did not return until picking up her final check and belongings at the restaurant on October 16th.
Cratil-Cretarola, Lee, and Menapace returned to Philadelphia on October 12th, after what one staffer described as a week of "tension" with the restaurant "not functioning well." On the afternoon of October 13th, the owners convened staff for a pre-shift meeting to address the issue.
"[The owners] said they were sorry that these ugly things were said, but they had made their decision to back Sydney because they don't believe in throwing people in the trash," said Picca, who is Jewish. "They said if anyone didn't like it, they could leave." Picca walked out; she told the owners on October 14th that she would not be returning. Over the next week, two other front-of-house staffers gave notice based on how the incident was handled and are no longer working at Brigantessa.
Cratil-Cretarola initially on Tuesday characterized the decision to keep Hanick on as "extremely difficult," saying "My wife and I have very strong political beliefs, but we also believe in second chances and redemption." But the situation changed that evening when Philadelphia magazine sent Cratil-Cretarola and Lee the following screenshots of since-deleted anti-Semitic Instagram posts from Hanick's account, obtained by the magazine after they were discovered on Monday by a friend of one of the former staffers. Within an hour, Cratil-Cretarola confirmed that Hanick had been fired.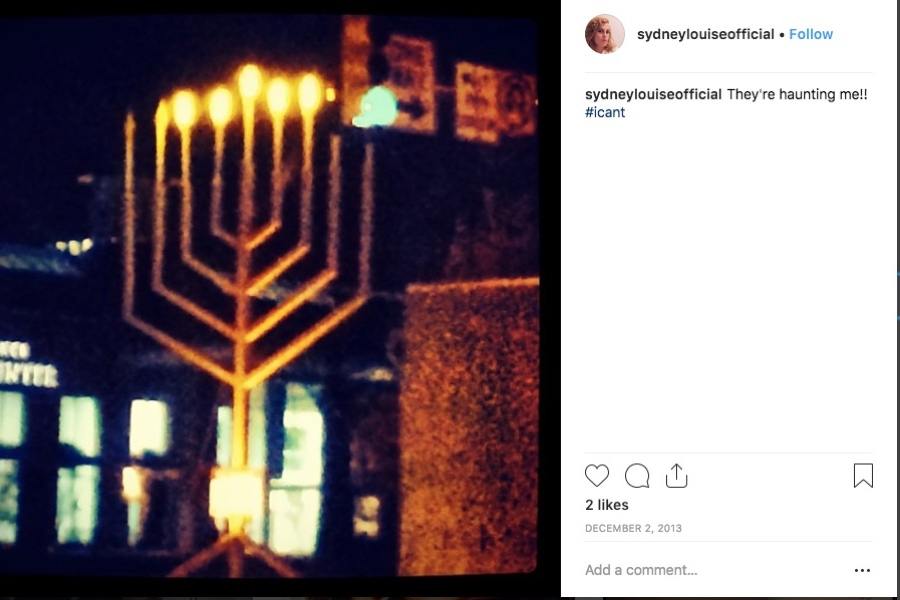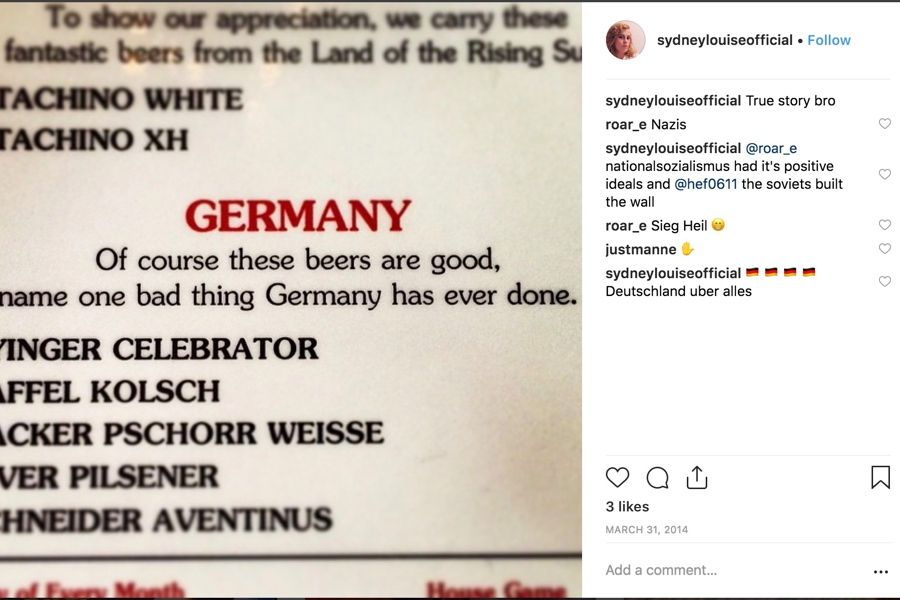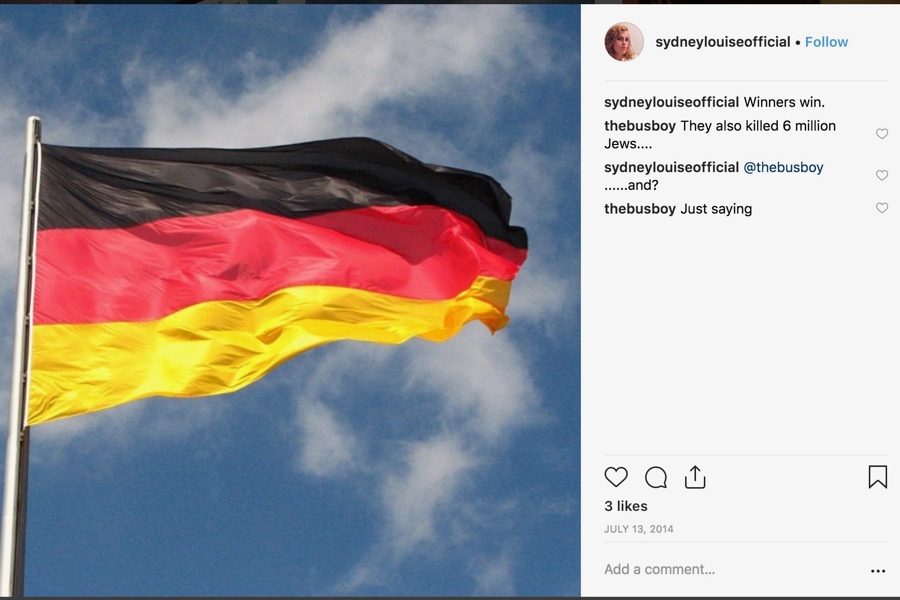 "It feels validating in that some proof exists to back up our side of what happened, but the fact remains that we were not listened to or believed when it occurred," wrote Picca in a text message after she heard the news.
Cratil-Cretarola expressed regret at how the situation unfolded. "I'm glad to know the truth," he said. "It happened the way it happened, and we know now. She's out."
---
---