News
Koukouzeli Is Now Open in the Italian Market
Check out the menu at the new Greek street food spot on South 9th Street.
---
Back in August, we told you about Koukouzeli, the latest addition to the Italian Market's cornucopia of cuisines. And now, the Greek street food spot is ready to meet your souvlaki, gyro, and baklava needs at 1134 South 9th Street, next to Connie's Ric Rac and just a few doors up the block from South Philly Barbacoa.
Chef-owner Spyros Tsibogos is serving traditional street fare like pitas and platters, but he's got a few nontraditional items on the menu, too. In addition to offering vegan souvlaki made with dairy-free tzatziki sauce and marinated seitan, Tsibogos came up with an innovative way to serve dolmades. He's wrapping the rice-stuffed grape leaf rolls in a crispy layer of filo dough — "almost like a spring roll," he says.
Koukouzeli is open from 11 a.m. until 9 p.m. Wednesday through Sunday. Check out the menu below.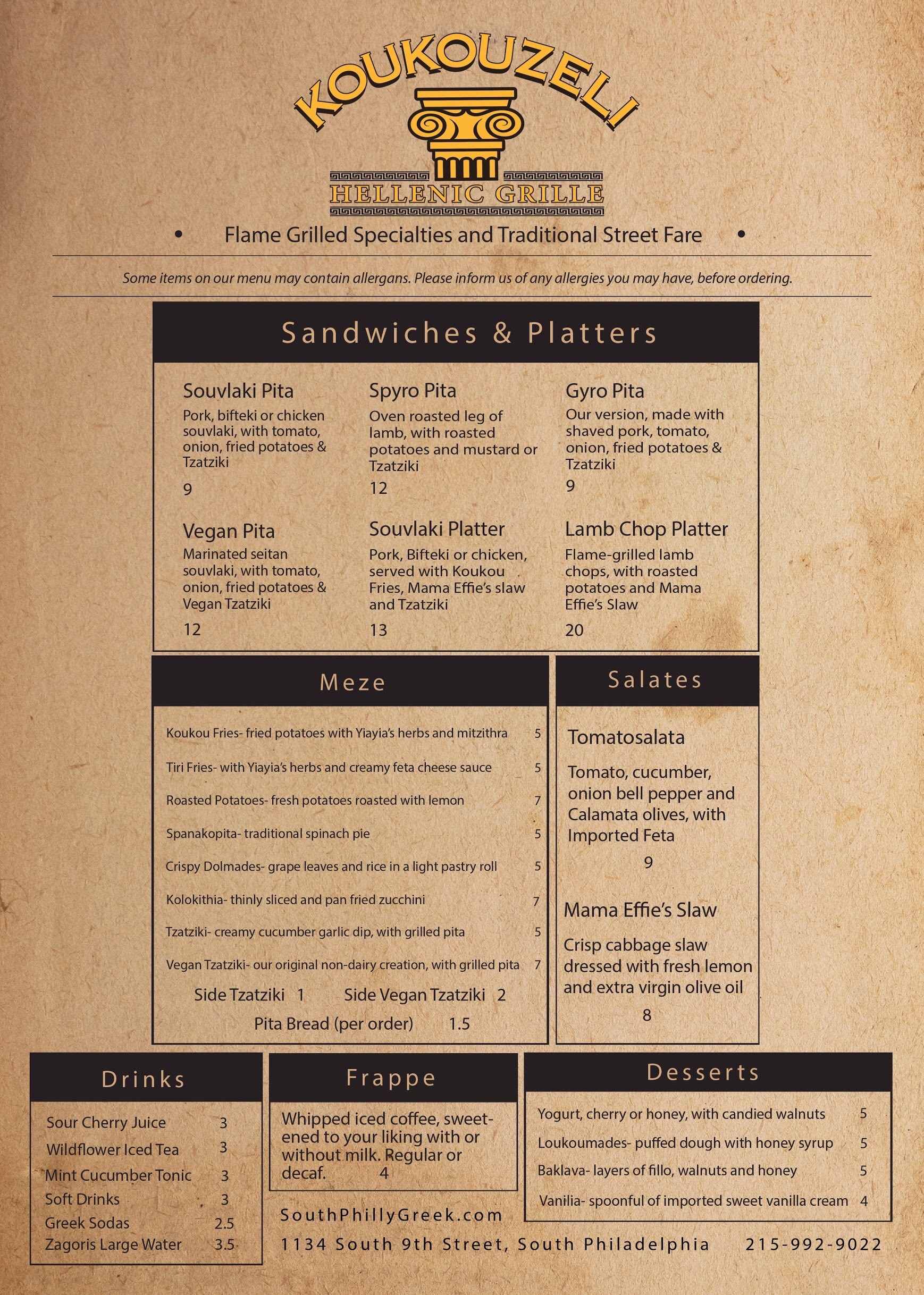 ---
---