News
P.J. Clarke's Has Finally Opened Its Doors In Philadelphia
At long last, the "Cathedral of Saloons" softly opened its doors at the Curtis Center.
---
Back in the spring of 2016, P.J. Clarke's, the "Cathedral of Saloons," made it official. The restaurant group based out of NYC, with the help of Mayor Jim Kenney and former governor Ed Rendell, announced the site of their first location in Philadelphia. They said it would be in the Curtis Center (at 6th and Walnut Streets) and that it would take just a few months to open.
Cut to two and half years later: P.J. Clarke's finally opened its doors last night. The reason being that this P.J. Clarke's is very special to its owner, Phil Scotti, and he wanted to get it just right, down to even the smallest design detail. Two and a half years is what it took, so he took it. This is a return home for Scotti, after all. The Norristown native is one of 46 grandchildren of Gasparo Genuardi, founder of the Genuardi's supermarket chain.
And his efforts haven't gone unnoticed. The restaurant is very pretty — a big, tall, somewhat sprawling space full of dark woods, natural light, and checkered tables. It almost feels like a Philly sports museum — every single wall is decorated with old-school Philly-centric furnishings — an antique scoreboard displaying the final score of the Eagles's Super Bowl victory, artwork and vintage sports photography.
They're keeping the food and drink on brand (heavy on the whiskey with a strong raw bar and selection of burgers), save for some local craft beers and spirits, plus some Philly-ized food items from local chef Ned Maddock. Unfortunately for them, the restaurant is still waiting on its liquor license approval. Fortunately for you, beer and wine is free until that happens.
Tour the space here, and find the opening menus down below.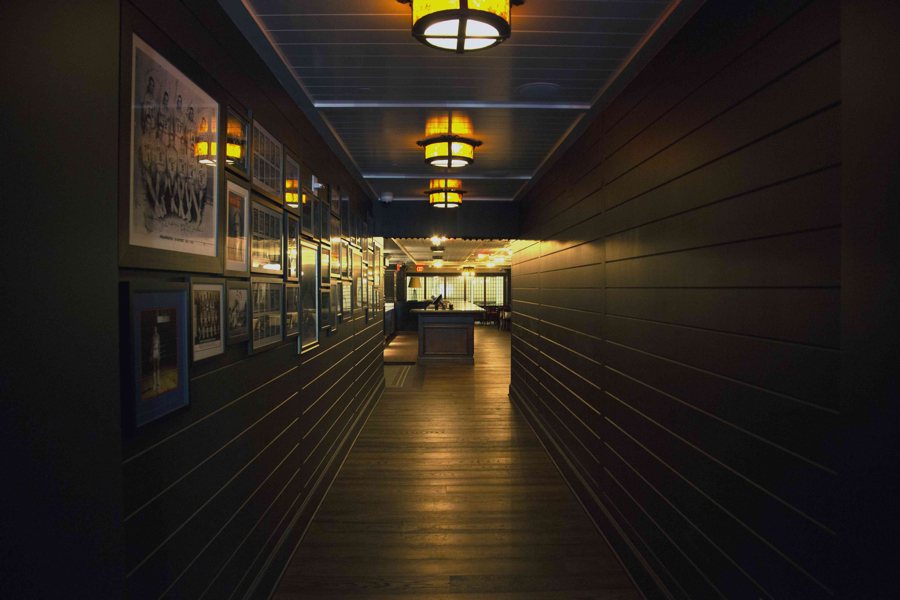 Drinks
Food

---
---