A Wacky Cereal and Ice Cream Bar Just Opened in Newtown Square
The former owners of Shoo Fry are back with Moo Moo Cereal Milk Bar.
---
Poutine spot Shoo Fry closed its flagship location in Rittenhouse just over a month ago, but owners Matt and Rachel Baiada already have a new project lined up.
Their latest is Moo Moo Cereal Milk Bar, a family-oriented, seasonal concept opening today in the Edgemont Shopping Center at 4751 West Chester Pike in Newtown Square. Moo Moo will serve over-the-top cereal bowls, cereal-inspired ice cream flavors, soft serve, milkshakes, and draft lattes from La Colombe.
Ice cream might seem like a departure for the Baiadas, but they began their entrepreneurial careers as owners of a Cold Stone Creamery franchise, also in Delaware County.
Moo Moo will be open Sunday through Thursday from 12 p.m. until 10 p.m. and Friday and Saturday from 12 p.m. until 11 p.m. through September before closing for the off-season.
Check out the menu below.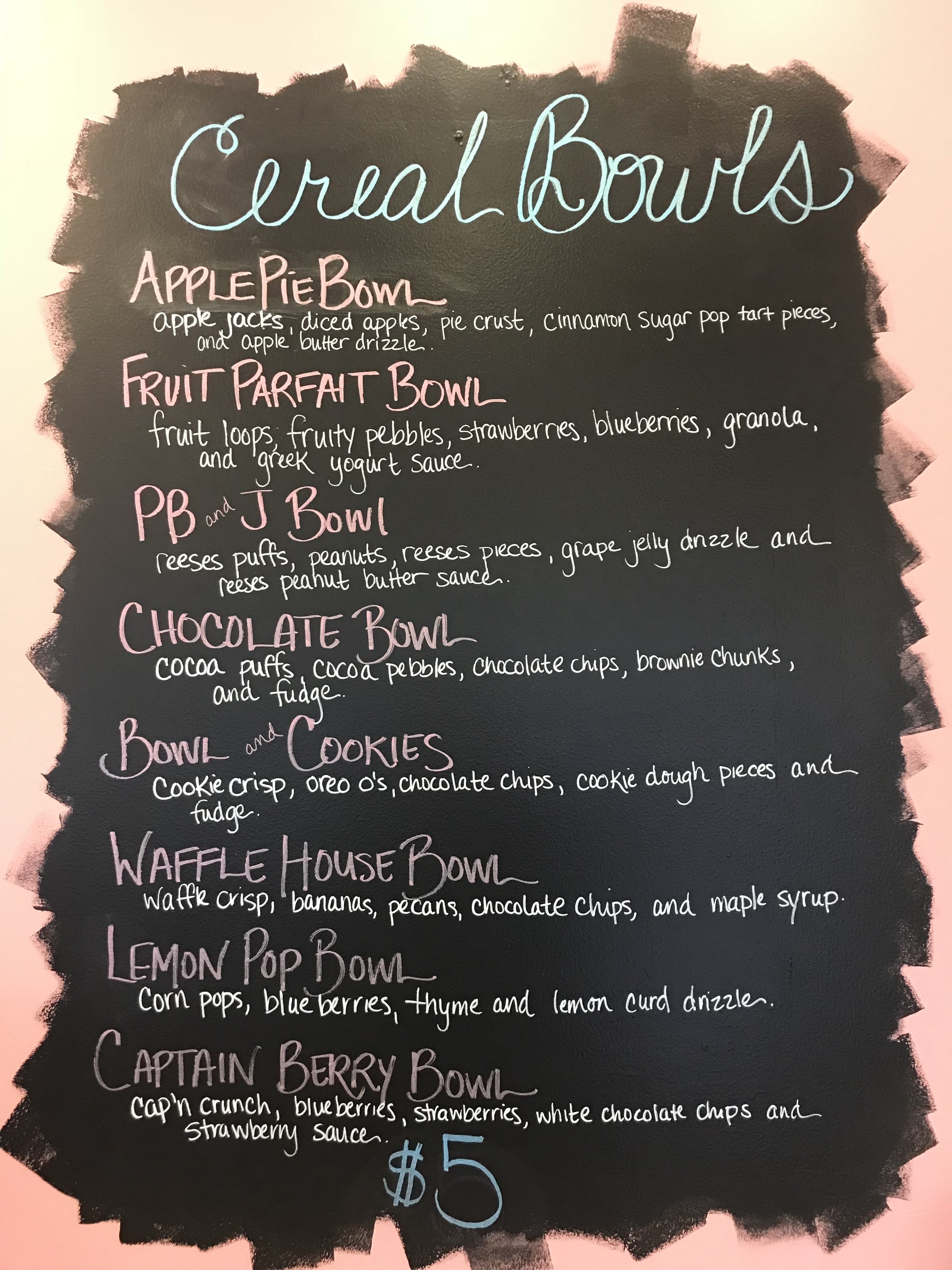 ---
---