Eat This Now: Whole Roasted Black Bass "Gefilte" at Abe Fisher
Chef Yehuda Sichel returns to the roots of a Passover staple.
---
Passover doesn't begin until March 30th. But at Abe Fisher, they're previewing the star of their Passover menu: chef Yehuda Sichel's updated take on gefilte fish.
Today, most people are familiar with gefilte fish as poached blobs of ground, deboned white fish, typically forked out of a jar — an unsexy preparation if there ever was one.
But gefilte fish was traditionally served whole, with the minced mixture stuffed inside the fish's skin. It's this old-school preparation that serves as Sichel's inspiration for this holiday centerpiece of a dish, featuring a whole black bass.
Sichel was also inspired by the sweet tomato or pepper relish his Orthodox Jewish mother would serve alongside jarred gefilte fish when he was growing up. His version sits atop a rich sauce of stewed sweet peppers, accompanied by a generous spoonful of chraine made with ground apples and black radish.
The roasted black bass gefilte is the star of Sichel's passover menu, served at Abe Fisher during the holiday from March 30th through April 7th. But you can order it now as the centerpiece of a tasting menu, just like their signature Montreal-style smoked short ribs, for $48 per person. Make your reservations here. Menu below: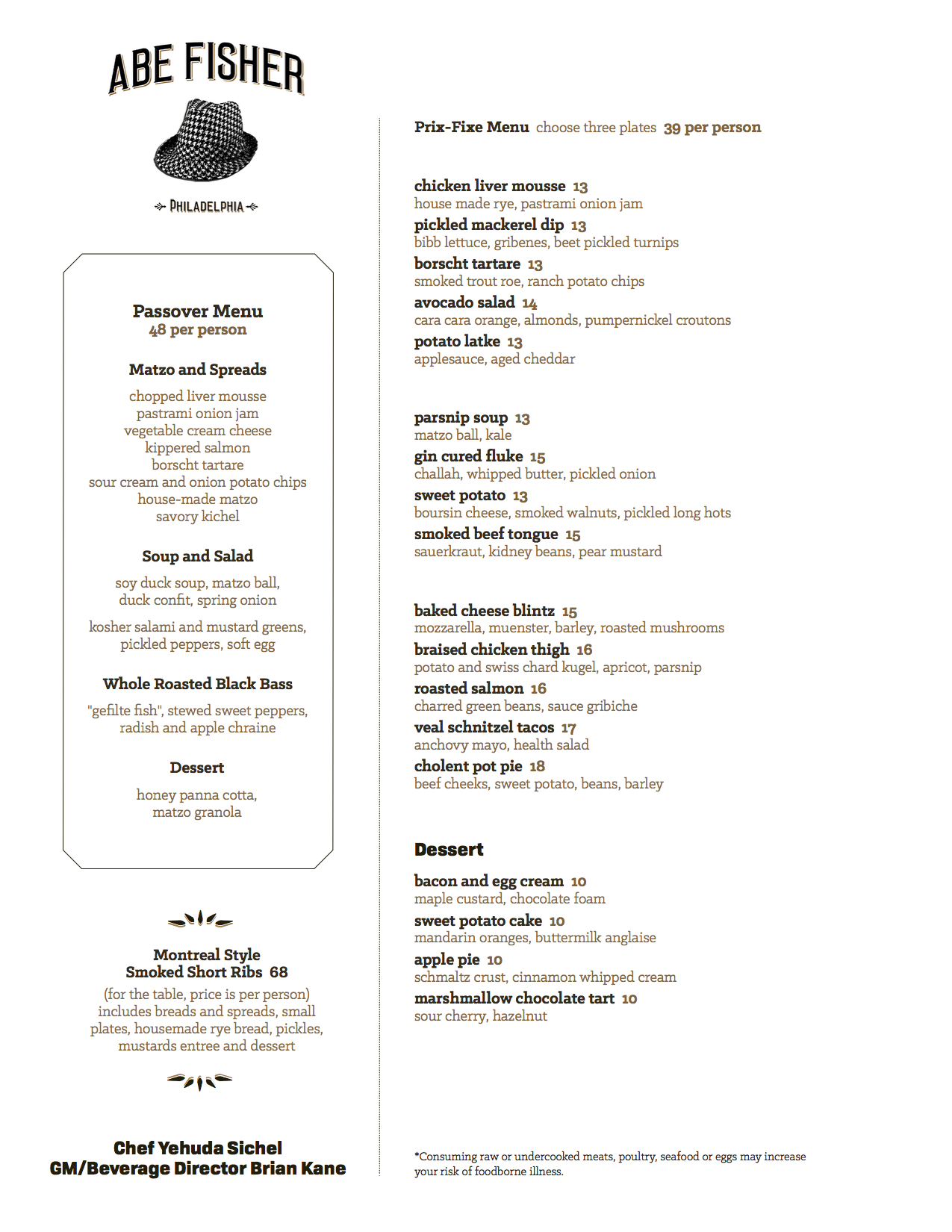 ---
---