Where to Eat This Weekend: Happy Holidays, Let's Eat
Need a place to take the family? A place to escape the family? A last-minute reservation or just a strong drink? Don't worry. We've got your back.
---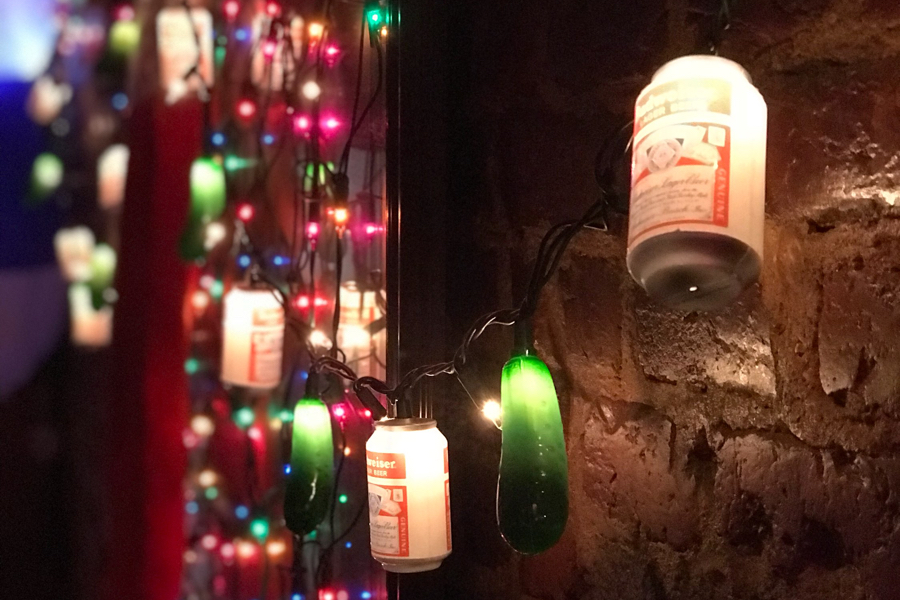 This is a weird weekend to be dining out. Everyone out there needs something different. Some of you have family that you need to entertain. Others are getting together with friends you haven't seen all year. You'll need drinks (of course), and somewhere warm to curl up.
But don't worry. If we've got anything here at Foobooz World HQ, it's lists. And so, as this holiday weekend kicks off, that's what we're leaving you with — all the lists you could possibly need to find whatever it is you require in a restaurant.
So merry everything, gastronauts. We hope you all get what you wish for. And if you don't, let's start things off by finding somewhere to drink off the disappointment.
What happens when you gather together the opinions of all the best bartenders, all the best drunks and all the best booze writers you know, put 'em in a hat (or, in this case, a complicated algorithm) and see what pops out? You end up with a list that satisfies no one, pisses off everyone, and is the most accurate accounting of the best bars in this city by a long stretch. Need a place to drink this weekend? Any one of these joints will serve.
36 Coziest Restaurants in Philly
Need somewhere to warm up? This list, broken down by neighborhood, will give you plenty of options for fireplaces, warm nooks and hot drinks.
Guess what? We just updated our list of the 50 best restaurants in Philly for winter, 2017. We did our research, we argued for weeks, and when it was all done, we came up with this ranked list of Philly's best. So if you're looking for someplace new or something remarkable, this is where you should start your search.
By this point, I'm pretty much done with Christmas carols and twinkle lights. But if you're still looking for somewhere to bathe in the holiday spirit (or, you know, just to drink some), then this list of 13 of the most festive restaurants in Philly right now will get you where you need to go.
It's a Christmas Eve tradition all over this city, but if you're looking to have your own personal Feast of the 7 Fishes without, you know, actually cooking all that seafood yourself, we can help. This list covers 7 different Philly restaurants each doing some version of the iconic meal.
---