Sneak Preview: COOK's January Schedule
Tickets go on sale Monday, December 4th.
---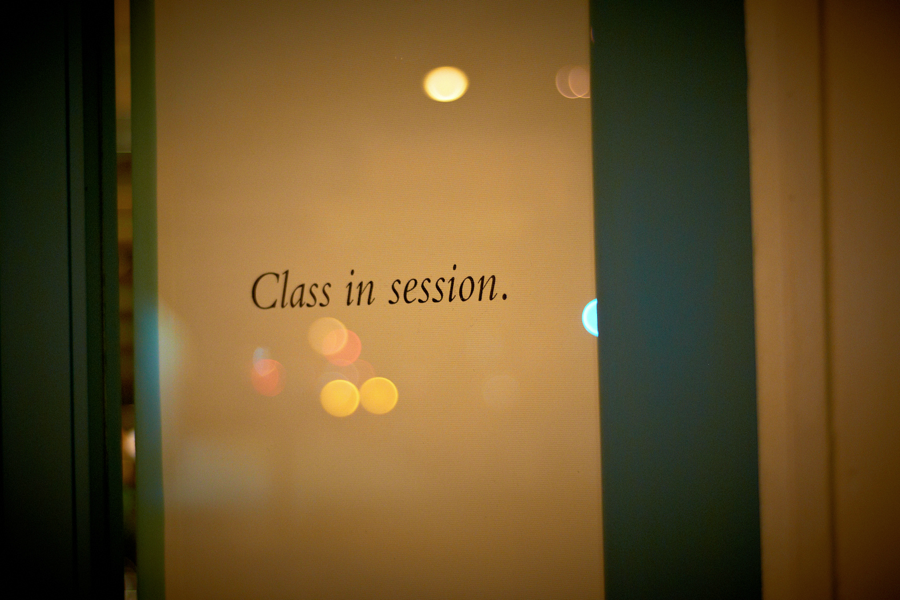 Still looking for some holiday gifts for the gastronauts in your life? Well guess what? COOK's January slate of classes is being posted on Monday, December 4th and they've got a little something for everyone. You could learn about French winter dishes from Kenny Bush of Bistrot La Minette, have dinner with Ange Branca of Sate Kampar, get educated on noddles by Jason Cichonski, or have a tasting dinner with Joncarl Lachman where he'll be showing off his new menu at M Restaurant.
So let's get started. Here's what COOK has going on in January.
COOK January Schedule
January 4: French Winter Classics with Kenny Bush of Bistrot La Minette
January 5: 6PM Spanish Wine Crawl with Ashley Costanzo of Vintage Imports
January 6: 12PM Big Boozy Brunch with Malik Ali, Mikey Gasiewski and Sierra Cichonski of The Ugly Duckling
January 7: 2PM The Sweet Side of Argentina with Jezabel Careaga of Jezabel's
January 9: Nyonya Dinner with Ange Branca of Sate Kampar
January 10: Oodles of Little Noodles: An Evening with Jason Cichonski of Little Noodle Pasta Co.
January 11: The Edible Resume of Frankie Ramirez of Tredici
January 12: Spice World With Beth Kaufman Strauss of Grateful Plate
January 13: 6PM Hands-On Cookery with Becca O'Brien of Two Birds Catering and Canning
January 14: 12PM Beer for Breakfast with Ian Branning and Andy Farrell of City Tap House
January 17: Breakfast for Dinner with Scott Megill of Grace Winery and Dan Westiner of Other Animal Coffee Roasters
January 19: Sumptuous Seafood with Anthony Bonnet and Len Boris of The Moshulu
January 20: 2PM COOKbook Author Series: "Dulce de Leche" with Josephine Caminos Oria
January 21: 4PM Modern Tea and Cocktail Class with Infused Bites with Alexis Siemons of Teaspoons and Petal and Tenaya and Andre Darlington of The Darlingtons
January 23: Introducing the New M Restaurant with Joncarl Lachman of Noord, The
Dutch and M
January 24: Neshaminy Creek Brewing Company Beer Dinner with Carolyn Nguyen and Michael Sultan Of 33rd Street Hospitality
January 25: Warm Up Your Winter Southern Style with Justin Swain of Rex 1516
January 26: COOKbook Author Series: "Acid Trip" with Michael Harlan Turkell
January 27: 6PM Chinese New Year Celebration with Judy Ni and Andy Tessier of Baology
January 28: 12PM A Foolish Brunch with Robin Admana and Sandy Trinh of Foolish Waffles
January 30: Dinner in Alsace with Nick Macri of La Divisa Meats
January 31: Hearty Stews and Soups to Ride out the Winter with Frances Vavloukis, Health and Wellness Coach
COOK [Get your tickets here]
---