News
Fishtown's Lebanese Mega-Restaurant Is About to Open Its Market-Cafe
While Suraya prepares for its grand opening early next year, the restaurant's market and cafe will get the ball rolling.
---
Suraya, Fishtown's colossal Levant-inspired restaurant is just about there — but you might already know that. You can smell the meats on the grill and the manakish bubbling up in those wood ovens all the way down Frankford Avenue.
I mean, it's not there there — owners Greg Root, Nick Kennedy (the owners of Root just a few blocks south), and Nathalie Richan (plus her brother/Fishtown developer to emulate Roland Kassis) are rolling the operation out bit-by-bit, meaning they're launching with just the market-cafe and bar (pictures below) to start, with the rest of the 12,000 sq. ft. space to follow soon after.
So, tomorrow, you can pop into 1528 Frankford Avenue from 9 a.m. to 7 p.m. (starting Wednesday, the cafe will open at 7 a.m. daily) for Stumptown coffee drinks, fresh pastries, a casual cafe menu, and the full bar locked and loaded with arak, hard-to-find Lebanese beer, and a small eclectic wine list. The market's shelves are stocked with local and imported spices, sweets, condiments and olive oils, hand-made linens and crockery, cookbooks, and fresh salads and dips to-go.
---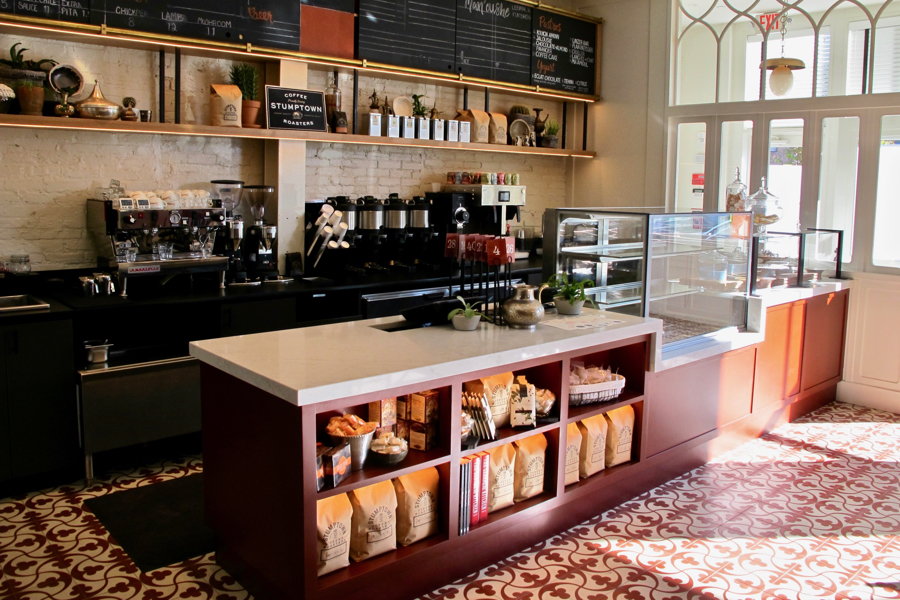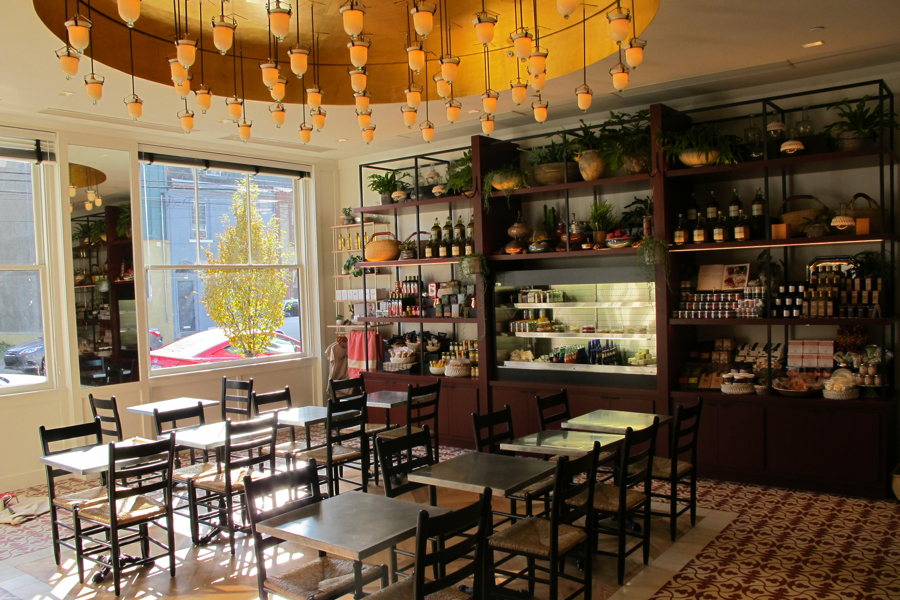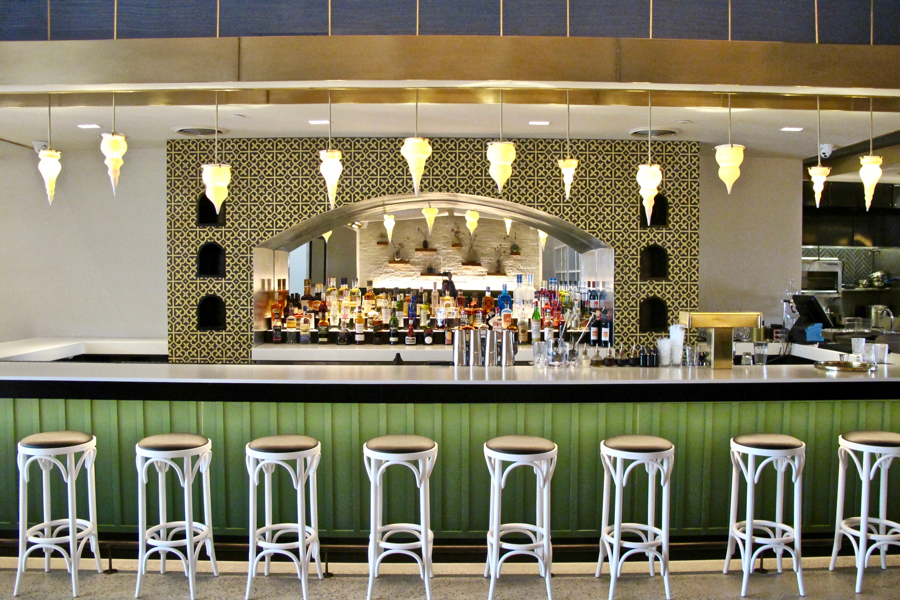 ---
In January, the 125-seat restaurant will make its debut, featuring a beautiful open kitchen and a dining room (designed by Richard Stokes Architecture) draped in white linen and segmented into three slightly elevated eating areas for even better views of the kitchen at work. Much of the restaurant's design pulls inspiration directly from memories of the neighborhood in Beirut where Richan and Kassis grew up. The back of the room has a small half-indoor, half-outdoor vestibule with outdoor fireside seating, which leads into a massive garden area (plus an additional private event space!) that's expected to open when the weather deems it appropriate.
We'll show it all off when the space is ready for its close-up. Until then, go in person for a peek inside. Here's the cafe menu to get you started:
---