Fried Chicken and Cider Tonight (And Every Tuesday) At Prohibition Taproom
What's better on a snowy night than juicy fried chicken and crisp hard cider?
---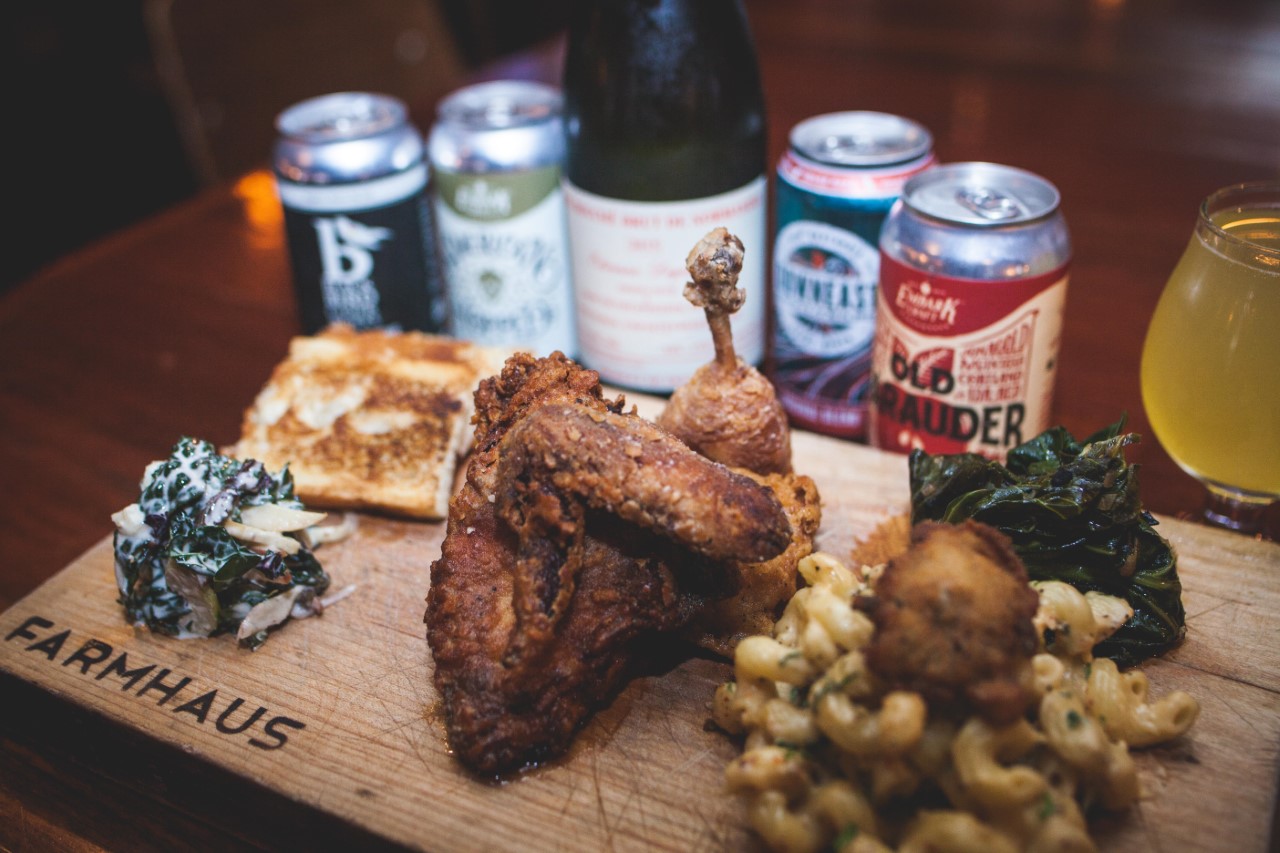 Okay, so this whole snow thing? Seems like it's pretty much done. Hopefully, you all had an awesome snow day. But now, it's time to think about what to do tonight. And we've got a pretty good suggestion.
Tonight (just like every Tuesday), the crew at Prohibition Taproom are running their Fried Chicken And Cider Tuesday promotion. Here's how it works:
$30 gets you a whole chicken. $16 gets you a half. Both come with seasonal sides put together by chef Val Stryjewski and the ProTap kitchen crew. They also pair their chicken and sides with ciders from an impressive list of bottles and drafts put together by bar manager Amy Hartranft. The cider prices vary.
They start selling the fried chicken dinners at 5pm and go until they run out–which is generally around midnight, but on a night like tonight? Who knows. I'd say get there early, order big, drink deeply and settle in for a good long time. Tonight's not the kind of night you want to be bar-hopping anyway, right?
Prohibition Taproom [f8b8z]
---