Clarkville and Strangelove's Are Celebrating the Snow Day in Style
---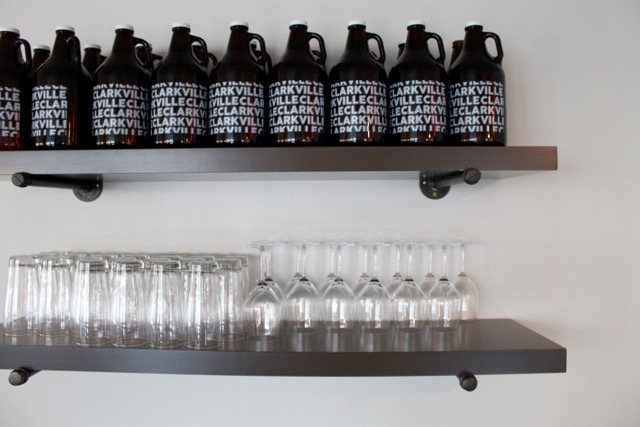 Most of the city seems to be shut down by today's little snowstorm. But if you're like us, a snow day just means another excuse to hole up somewhere warm for some drinks and snacks while we wait to see what Mother Nature throws at us next.
The crews at Clarkville, Local 44 and Strangelove's? They get that. Which is why they've laid on some specials for the day.
First, at Clarkville, they're offering $4 Heavy Manners drafts. Heavy Manners is their house beer–a strong, coffee-based stout done in collaboration with Yards–and they've got it on tap all day and all night. More important, though, they know what their neighbors want. So they're pushing growler fills and to-go pizzas from the kitchen for those looking to do a little sledding in Clark Park tonight.
For those of you in Center City, Strangelove's has decided that they're just going to offer their popular Happy Hour all day long. Or at least for an entire limited day. They're opening today at 11:30am but currently plan on closing at 7pm tonight. Probably so they can all go sledding, too.
Anyway, Strangelove's is promising a special snow day menu. Don't know what it's going to be yet, but that's what they're saying.
And finally, Local 44? "Local 44 needs no special weather to provide all the love and comfort you need in the world," according to owner Leigh Maida. So they're just doing what they do–beers, snacks, food, company. The usual.
If you're looking for more Snow Day eating and drinking ideas, be sure to check out our running tally of everyone who is #OpeninPHL today. Or just follow the #OpeninPHL hashtag on Twitter.
Strangelove's [f8b8z]
Clarkville [f8b8z]
Local 44 [f8b8z]
---