Eating Bagel Dogs For A Good Cause
---
These are not bagel dogs. These are the regular kind of bagels they do every day at Philly Style Bagels in Fishtown.
But this weekend, the Philly Style crew is doing something special. Can you guess what it is?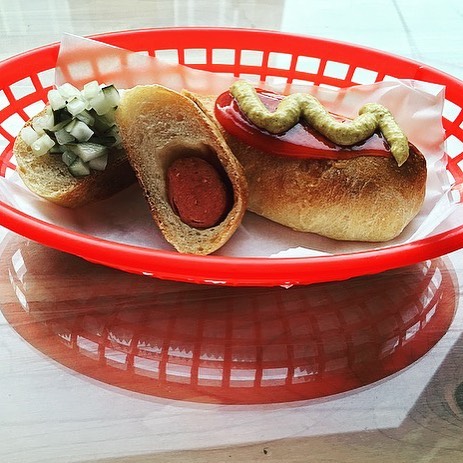 Now that is a bagel dog. And in "celebration" of President's Day, Philly Style is making them and selling them for $5 apiece. Little bit expensive for a bagel dog? Sure it is. But everything they make from sales is going to the ACLU, so that should make you feel good about shelling out the cash.
You can check out their Facebook post below.
Philly Style Bagels [f8b8z]
---