First Bite: Nom Wah Tea Parlor
---
Nom Wah Tea Parlor kind of opened today. The New York based dim sum spot has a Philadelphia location at 218 N 13th Street and the kitchen is ready, even if the dining room isn't. So they've begun offering delivery via Caviar.
Since we were intrigued and figured you would be too, we placed a late lunch order. In just under 50 minutes our order was at the front desk.
The entire order arrived in sealed plastic containers but promptly popping them open mitigated the steaming done to our dishes, with the exception of the fried dumplings which had lost their crunch. A quick reheat in a toaster oven could have resolved that, but we were hungry.
Those dumplings were little pork bombs and unlike so many other dumplings, tasted like they hadn't been sitting around for days. The Shrimp Sui Mai had a dense and satisfying filling of shrimp and not much else (but that was okay with us).The steamed pork bun offered balance; not too sweet, not too doughy, just right. The fried shrimp balls were greasy but delicious. As Jason Sheehan said, they are the kind of thing you get 12 orders of, pile them all on the coffee table and devour while you watch cartoons.
The sticky rice in lotus leaf was our least favorite dish, it had an odd flavor and texture that set it apart from other sticky rice dishes and the mystery bit of sausage mixed in with the chicken, was just the kind of thing that makes me hesitant to wholeheartedly dive into dim sum on the regular.
When all was photographed and devoured, we concluded we would definitely order from Nom Wah again, and even more strongly, decided that we are looking forward to try the dining room when it finally opens.
In the meantime, Nom Wah is offering delivery daily, from 1pm to 8 pm.
---
First Bite: Nom Wah Tea Parlor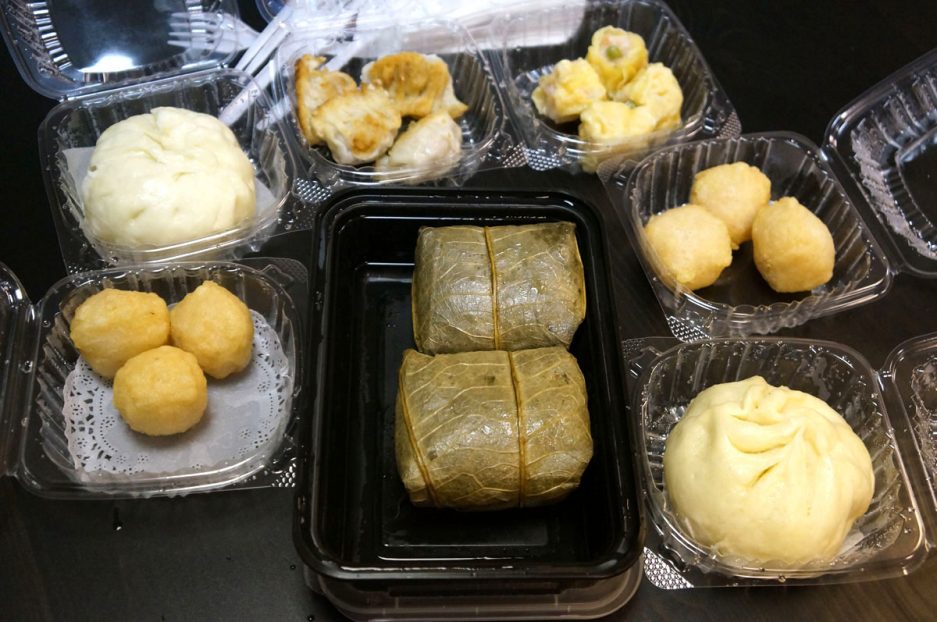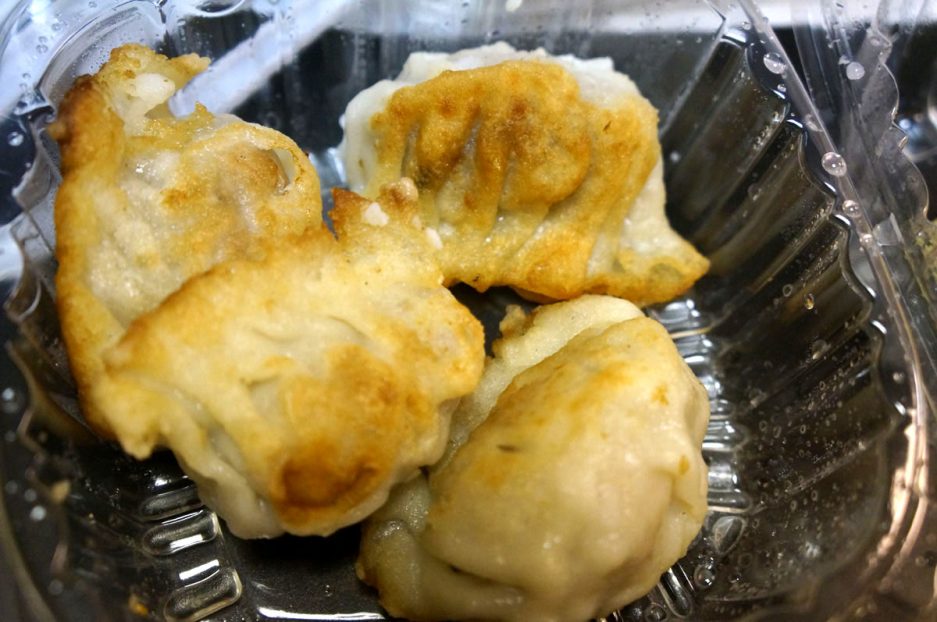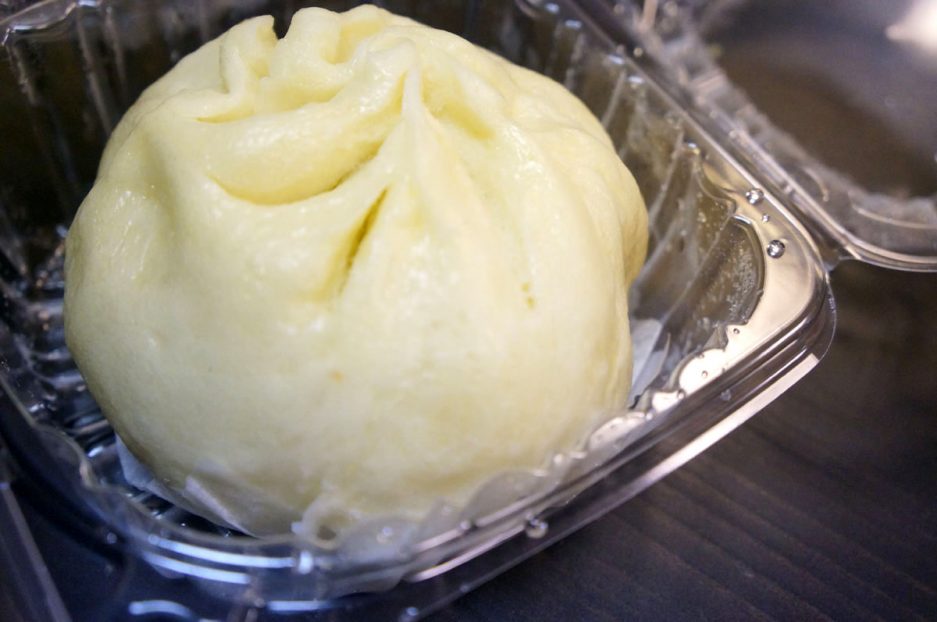 ---
Nom Wah Tea Parlor [Foobooz]
Nom Wah Tea Parlor [Caviar]
---