Tale of the Tape: P'unk Burger Specializing in Burgers on Passyunk
---
P'unk Burger is opening at 1823 East Passyunk Avenue on Friday, February 13th. The burger joint will serve beef, turkey, tuna and vegetarian burgers from 10 a.m. to 10 p.m., with late night hours coming soon. In addition to the burgers, there will also be salads, shakes and fries.
The Owners of P'unk Burger
P'unk Burger is being opened by Marlo and Jason Dilks, owners of three SLiCE Pizza locations.
Marlo has much of her life in a kitchen.

Her family that loved to cook.
Her father Louis Fioravanti owned and operated two popular kitchenettes, Marlo's and Cousins (now Grubhouse), and a neighborhood grocery and butcher store.

Marlo and her husband Jason now own three SliCE locations, in in South Philadelphia, Rittenhouse Square and Washington Township, New Jersey.
SliCE's Trenton-style pizzas have been named Best of Philly, Best Gluten Free, winner of the Pizza Olympics and more.
---
P'unk Burger Interior and Games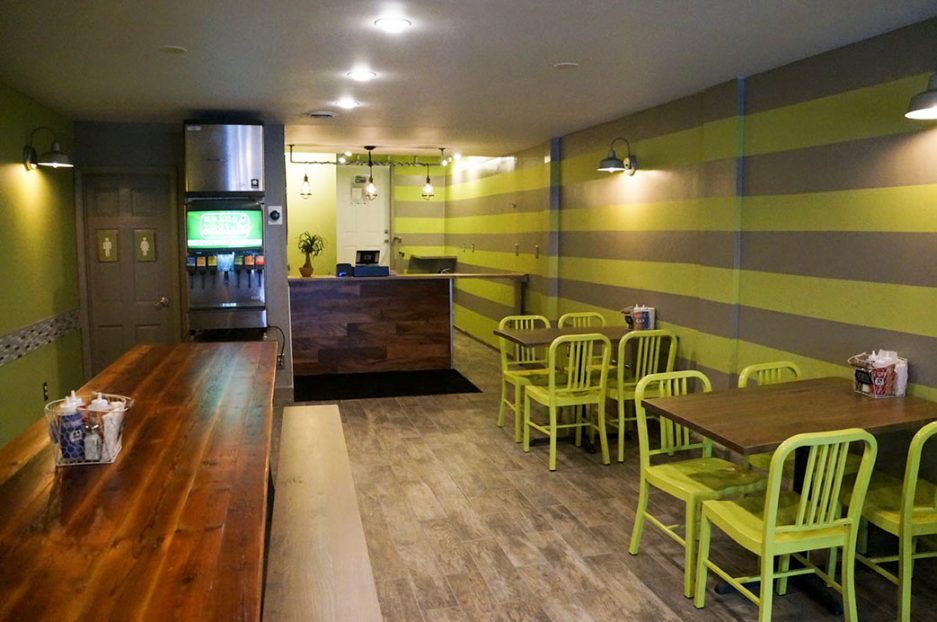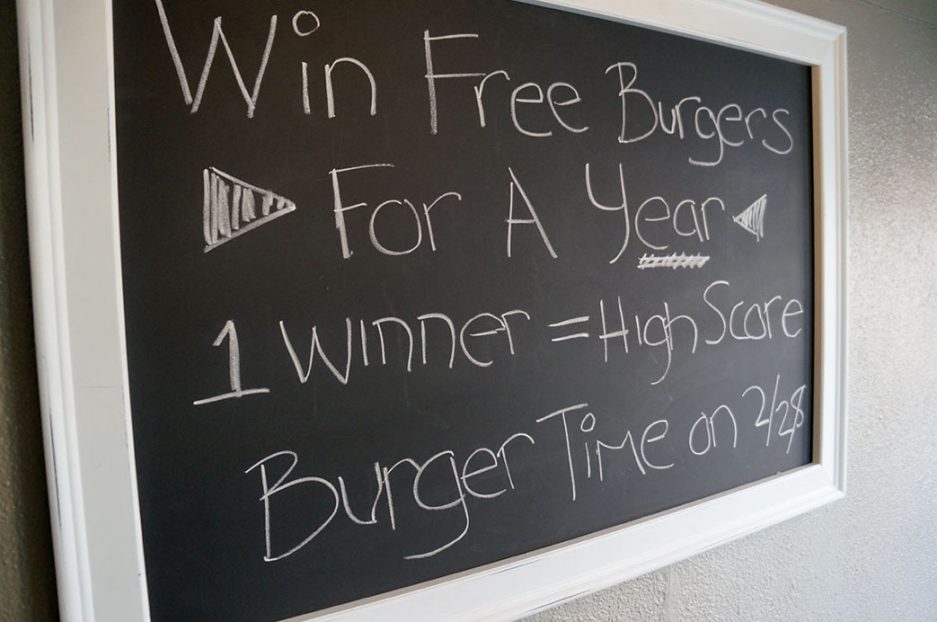 ---
Located in the original Chhaya Cafe location at 1823 E Passyunk Avenue.
500 square feet.
Capacity is 24-26 people.

Three tables of four.
10-12 at Community table.
2 in the Arcade seating in the window.

Reclaimed and reused materials are used throughout.

Metal and other components of massive window sign are repurposed from former brewery site in Brewerytown.
Wood top of community table is made from white pine barn siding.

Burger Time vintage arcade game in front window.

The tabletop game has dozens of games to choose from including:

Ms. Pacman
Dig Doug
Donkey Kong
Galaga
And of course BurgerTime.

Get the high score in Burger Time during the month of February and win a year of burgers.

The person that gets the high score on the Burger Time arcade game in the front window between

Feb 13th and Feb 28th

will win 52 weeks worth of burgers.
Enter and play as many times as you want.
The game is 25 cents to play.
All proceeds during the promotional period will be donated to MANNA to support their 25th Anniversary Campaign.
---
The Menu at P'unk Burger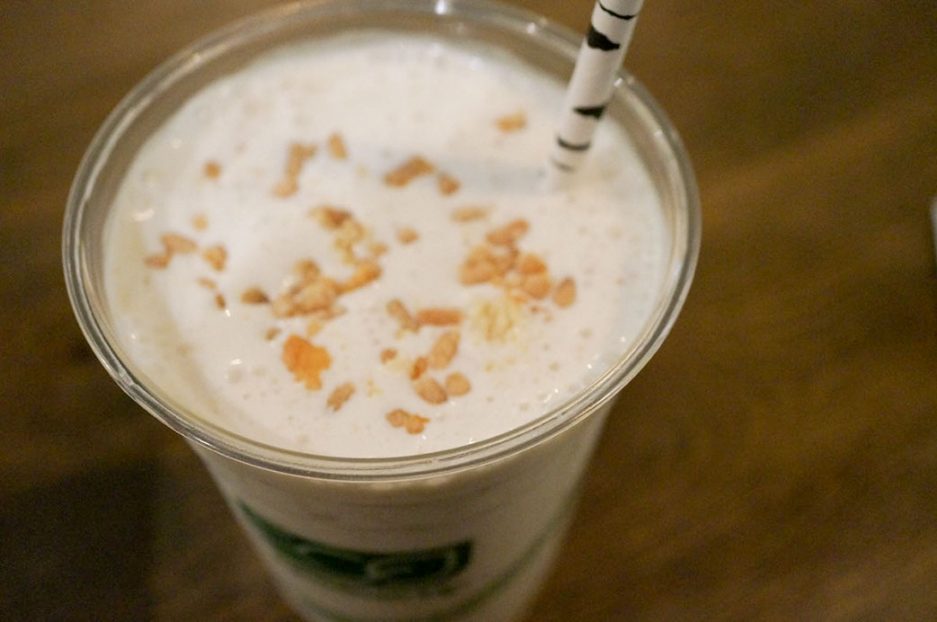 ---
P'unk Burger promises fresh food, not fast food.
All-natural burgers, fries and shakes.
Vegan, vegetarian and gluten-free options are available.
P'unk uses both a flat top and charbroiler open fire grill.
All burgers range $7.95 to $12.95

Burgers are Esposito's beef, chicken ahi tuna, turkey.
Veggie burger patties are vegan and gluten-free.

French Fries:

Thin cut Idaho and sweet potato fries are available.
Can be topped with:

sea salt
Old Bay
Truffle oil

Shakes

Bassetts Ice Cream is featured.
Little Baby's Ice Cream flavors are available for an extra dollar.

You can also get Little Baby's ice cream by the scoop.

Salads

Three salads are available for $6.95
Chicken or tuna can be added.

Local Partners
Lunch Combo

Get a burger, fries and soda for $12.50.

East Passyunk Restaurant Week

Get an order of fries, a special burger and shake for $15.

P'unk Burger Menu (PDF)
P'unk Burger Kids Menu (PDF)
P'unk Burger [Foobooz]
---