Two January Events At Lacroix
---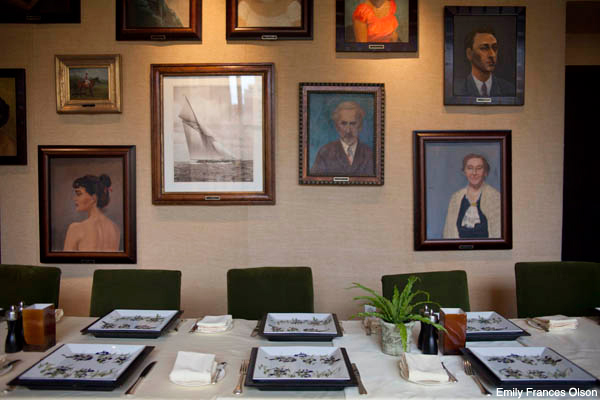 Lacroix at the Rittenhouse Hotel is not a restaurant that often hosts food events–at least not as often as many of the other well-known places in town. But here we are, heading into a new year, and they've already got two on the schedule, both of which are taking reservations now.
First off, there's a four-course Calera wine dinner scheduled for Friday, January 16. Tickets are $179 per person (not counting tax and tip), but we're talking a lot of wine and a lot of food coming out of Lacroix's award-winning kitchen. Check out the menu:
Hors d'Oeuvres
Calera Chardonnay, Central Coast, CA 2012
Beet
Squid, Iberico Ham, Black Truffle
Calera Chardonnay, Mt. Harlan, CA 2012
Calera Viognier, Mt. Harlan, CA 2011
Quail
Meyer Lemon, Saffron, Chicory
Calera 'Ryan Vineyard' Pinot Noir, Mt. Harlan, CA 2007
Calera 'Ryan Vineyard' Pinot Noir, Mt. Harlan, CA 2010 – 35th Anniversary Vintage
Venison
Pumpkin, Apple, Juniper
Calera 'de Villiers Vineyard' Pinot Noir, Mt. Harlan, CA 2011
Calera 'Mills Vineyard' Pinot Noir, Mt. Harlan, CA 2011
Kouign-Amann
Délice de Bourgogne, Quince, Blood Orange, Marcona Almond
Calera Viognier Doux, Central Coast, CA 2013
And then, on Monday, January 26, the house is doing a special BYO-permitted Wagyu tasting dinner with all the meat supplied by DeBragga. This is five courses, all featuring different kinds of wagyu–from American and Australian to Miyazaki. Tickets for this one are $149, which might sound pricey considering you have to bring your own booze, but look at the spread they're laying out.
Wagyu Dinner Menu
BYOB Night
American Wagyu Tri-Tip
Bitter Greens, Walnut
Miyazaki Beef
Foie Gras, Quince, Porcini
American Wagyu Shank
Oyster, Celery Root, Tarragon
Australian Wagyu Tenderloin
Sweet Potato, Meyer Lemon, Black truffle
Phyllo
Wheatgrass, Chartreuse, Finger Lime
Information on both dinners is available at Lacroix's event page, linked below.
Lacroix Events [Official]
---