Tale of the Tape: Philly's Finest Sambonis Cheesesteak
---
Last year when Philly's Finest Sambonis competed on the Food Network's The Great Food Truck Race, we had a bit of fun at their expense. In Philadelphia magazine, Jason Sheehan wrote, "Philly's Finest Sambonis truck never vended in Philadelphia before appearing on The Great Food Truck Race. Which is why I am hereby declaring myself the King of Bulgaria and the prettiest Eskimo in Atlanta, Georgia. Because apparently that's just how this shit is done now." But the team of friends from Philadelphia made the finals of the show and started hitting locations around Philadelphia. But it wasn't till yesterday that I was able to catch up with the truck while they vended at the Porch at 30th Street Station.
Philly's Finest Sambonis
Various Locations including Philadelphia Community College's Northeast Philly location and in February, Mondays at the Porch at 30th Street Station
Roll: Liscio's Bakery, hollowed out.
Meat: Top sirloin. It used to be rib-eye until fellow food truck operator, Joshua Kim of SpOt Burger introduced the boys to his butcher/supplier.
Onion: Chopped and grilled.
Cheese: Secret cheese sauce.
Price: $8
Pro Tip: Spicy Jerk Chicken Tacos are another must-try.
The Verdict
Philly's Finest Sambonis brings an innovation to the cheesesteak game. Instead of slicing the roll lengthwise, a Samboni is hollowed out and then stuffed with the mix of meat, cheese and fried onions. This eliminates the need for the "Philly Lean" as all the meat, cheese and juices are contained inside the roll. It also means the cheese and steak must be thoroughly mixed before it is stuffed into the sandwich. And good for Samboni's that they make sure the cheese, onions and meat are thoroughly mixed together. There were no dry bites, no bites of just bread and cheese or a bite with no cheese at all. And with the quality of meat that Samboni's uses, there is also no gristle. When I started my Year of the Cheesesteak quest with the Cheesesteak manifesto. A cheesesteak like the Samboni Boys make is what I had in mind. A bit of innovation, obvious care about the process and quality ingredients. This cheesesteak is immediately one of the best cheesesteaks in Philadelphia.
---
Philly's Finest Samboni's Cheesesteak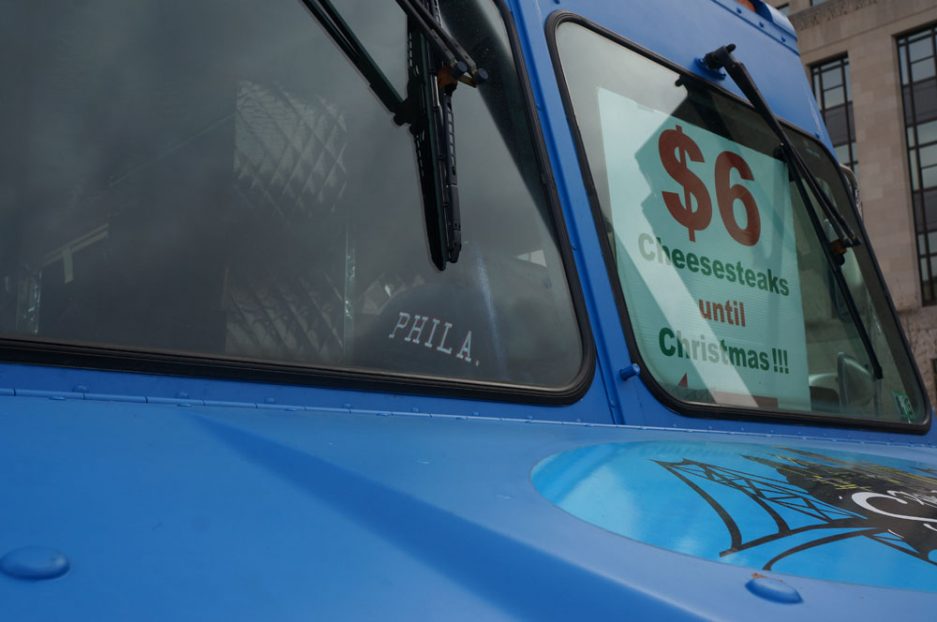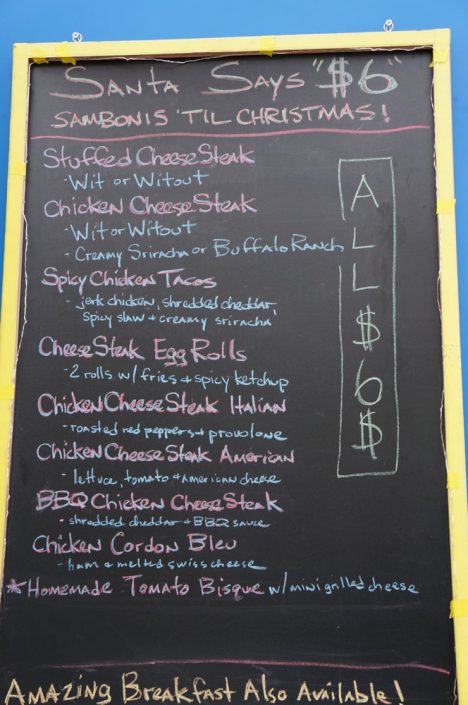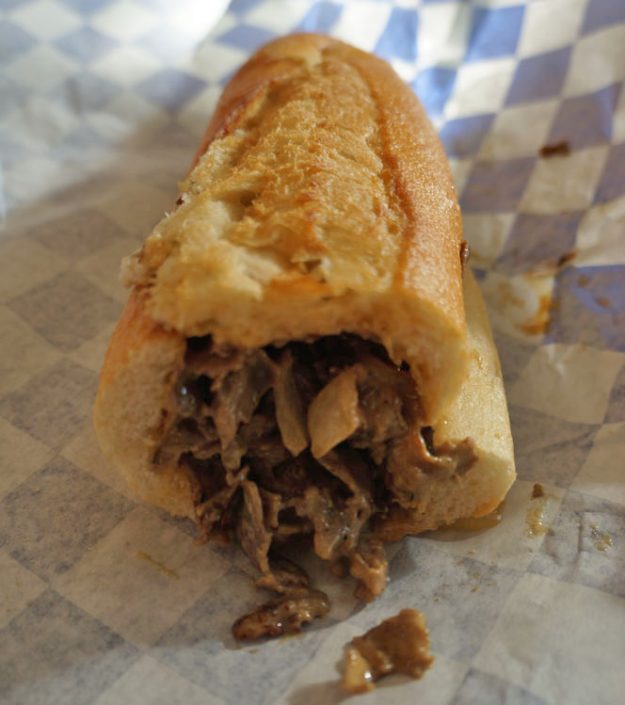 ---
For more of the best cheesesteaks in Philadelphia, read our Year of the Cheesesteak section.
---