German, Russian, and Eastern European Restaurants and Food in Philadelphia
---
Italian, British, French? Cinch. Even Dutch, Spanish and Belgian food is pretty easy to find close to the heart of Philly's most tony neighborhoods. But for a long time, this city has also been home to a thriving community that brought all its borscht and sausages along from the Old Countries. So if you're looking for a hit of post-Glasnost melting-pot Euro cuisine ignored by the likes of Vetri, Garces and Starr, here are some good places to start.

Southampton Spa Russian and Turkish Baths (SOUTHAMPTON)

Yes, we are telling you to eat dinner at a bathhouse. There's subtle borscht, delicate blintzes with fat red caviar, and sweet-'n'-yeasty kvass on tap, served along with other salty snacks in this Russian hangout featuring a steam room, two Jacuzzis, three styles of sauna, an icy plunge pool, and Swiss showers that spray you from a dozen angles. 141 Second Street Pike, 215-942-4646.
Moldova Restaurant (NORTHEAST PHILLY)

There aren't many Moldovan restaurants in the States, but in 2013, Philly got a lively one. (Read: Saturday-night dance parties.) Appetizers are the strong suit here, so load up with a creamy salad of chilled salmon, tomato, apple and cucumber popping with tiny caviar; skillet-fried placinte pastries stuffed with farmer's cheese and herbs; unsurpassed stuffed cabbage; and luscious mititei, grilled rolls of beef, lamb and pork. 9808 Bustleton Avenue, 267-538-2710.
Royal Cracovia (MAGNOLIA)

Royal Cracovia probably suffers from being too many things to too many people. (How else do you explain the pizza oven?) But anyplace with its own pierogi laboratory has to be taken seriously, so come hungry, don't miss the potato pancakes, order plenty of Polish pierogies off the ever-changing list, and fill up with the sausage platter. 510 South White Horse Pike, 856-282-3300.
---
SAUSAGES–The tastiest German, Polish and Russian sausages in town.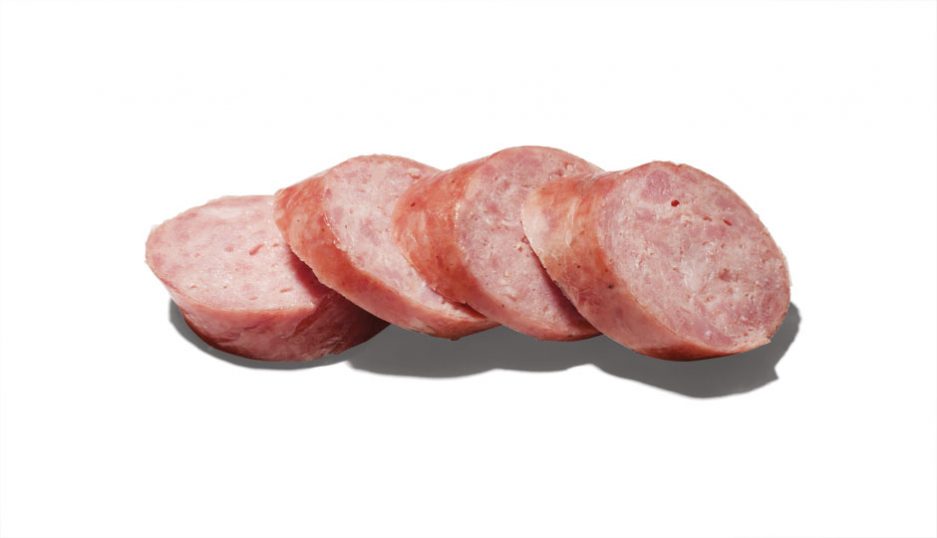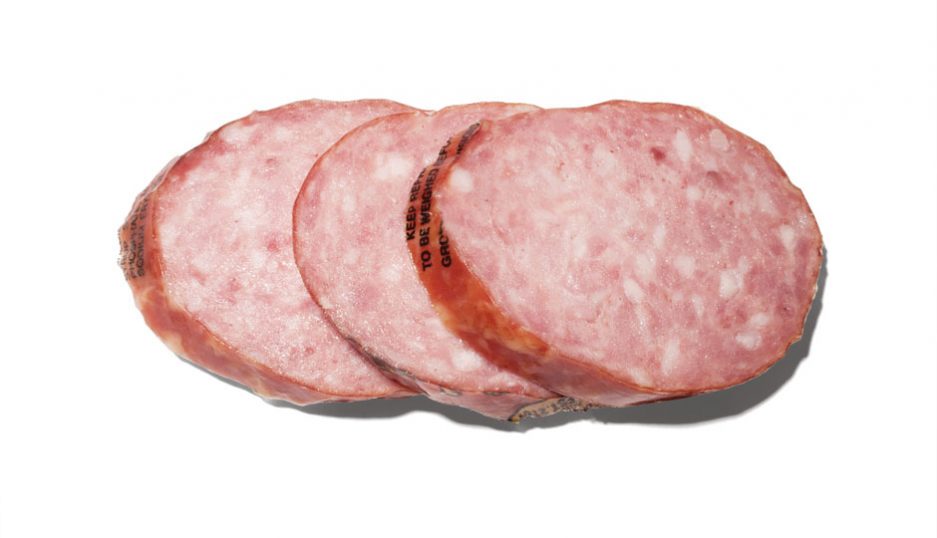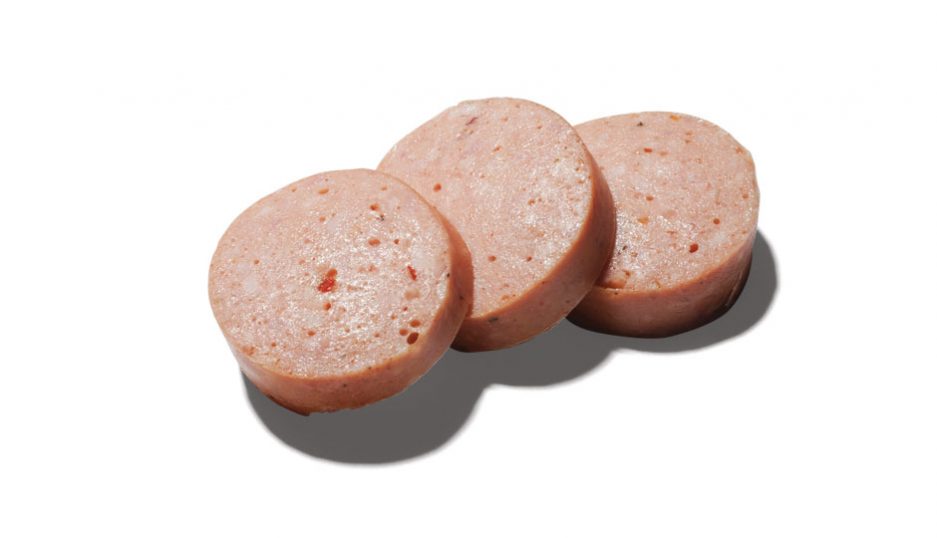 ---
Photos by Claudia Gavin
Uzbekistan Restaurant (NORTHEAST PHILLY)

Can't conceive of a dinner in Philadelphia that doesn't involve pasta? Then join the bubbly crowd in this cozy Uzbekistani grotto for some of the best hand-pulled wheat noodles around: lagman kavurma, a fried homemade pasta tossed with lamb and peppers. The samsa tandori, a pastry globe stuffed with spiced meat, is well worth its $2.40 tag. 12012 Bustleton Avenue, 215-671-1990.
Brauhaus Schmitz (SOUTH STREET)

German food has a long history in Philadelphia, but no place else focuses on serving modern German cuisine. The schnitzel is as good as you'll find anywhere, but it's the ballsy take on au courant German cookery (sauerkraut fritters with sweet mustard, or sauerbraten with gingersnap gravy) that makes you want to try everything on chef Jeremy Nolen's menu. 718 South Street, 267-909-8814.
Samarkand (FEASTERVILLE)

Filled with ornate murals honoring the Silk Road city it's named after, this posh Uzbekistani restaurant makes exceptionally delicate manti dumplings — try the pumpkin ones, sprinkled with dill. 1135 Bustleton Pike, 267-991-0089.
NetCost Market (NORTHEAST PHILLY)

Imagine an Acme supermarket 20 years past its prime. Now fill it with a hundred varieties of Russian and Polish kielbasa and salami, dozens of hot- and cold-smoked fish, and a smorgasbord of caviar. Don't let the counter ladies intimidate when they call your number in Russian. They speak English, too — and if you ask nicely, they'll offer you tastes of no end of cured treasures. 11701 Bustleton Avenue, 267-672-2500.
Syrenka Luncheonette (PORT RICHMOND)

This cafeteria, like its stuffed cabbage, doesn't look like much. But that cabbage (as well as the potato pancakes and pierogies) makes Syrenka a must-hit spot. That it's all served by women you immediately want to adopt as the Polish grandmothers you never had is just a bonus. 3173 Richmond Street, 215-634-3954.
New Wave Cafe (PORT RICHMOND)

Not to be confused with the Queen Village bar of the same name, this is a Polish bar, restaurant and sometime-disco beloved of those who understand how important drinking is to every facet of the Polish dining experience. Start with a bowl of borscht (red or white), enjoy the crack of the fried kielbasa, and finish it all off with a big bottle (or two) of Polish beer. After a while, even the disco ball hanging from the ceiling will start to make sense. 2620 East Allegheny Avenue, 215-634-3224.
Jovan's Place (KENSINGTON)

Just three blocks from the much better known Memphis Taproom sits Jovan's, offering hearty Czech and Yugoslavian dishes including comforting goulash, schnitzel, and even pljeskavica, a Yugoslav-style burger with feta, tomato and raw onions. 2327 East York Street, 215-634-3330.
Shish-Kabob Palace (NORTHEAST PHILLY)

Come here to find Uzbek plov, blintzes, chicken kiev and bahsh (an herbal green pilaf of almost-chewy rice speckled with tender bits of veal) all sharing space on the menu with eggplant sate and a long list of the namesake kebabs. Why the variety? Because this lovely strip-mall spot is carrying the culinary torch of the bygone emirate of Bukhara, a onetime hub of Middle Eastern flavors and Russian cuisine smack in the heart of Central Asia. 1683 Grant Avenue, 215-856-3404. Eat the World: Guide to Philadelphia's International Cuisine
---