Luke Palladino Meets the Neighbors
---
Last night Luke Palladino met his East Passyunk neighbors, showed off some renderings and got to cook some food as well.
Palladino's, is chef Palladino's first Philadelphia restaurant, he has five along the Jersey Shore. The restaurant will replace the long vacant Collombo's at 1934 E Passyunk Avenue. The informational meeting was held at Noord and Passyunk Avenue Revitalization Corporation head Sam Sherman led the program and introduced Palladino, Tony Bracali from Friday Architects and Planners and interior designer Scott Eccard.
Notes from the meeting:
The logo and sign displayed on the renderings are placeholders. Expect a more finished look to be revealed later.
Black and white striped design on the outside is inspired by architecture in Seina, Italy.
Awning – will be resurfaced/reworked – and the pillars will be given depth and warmth and add to the visual design.
Parapet wall – will be added to the Passyunk side of building to extend the wall by up to five feet and hide all mechanicals and enhance the facade.
Palladino's will take advantage of the hospital parking lot across Broad Street. At night parking in the lot will be just $5.
Palladino's is aiming for a late November, early December opening.
---
Palladino's Renderings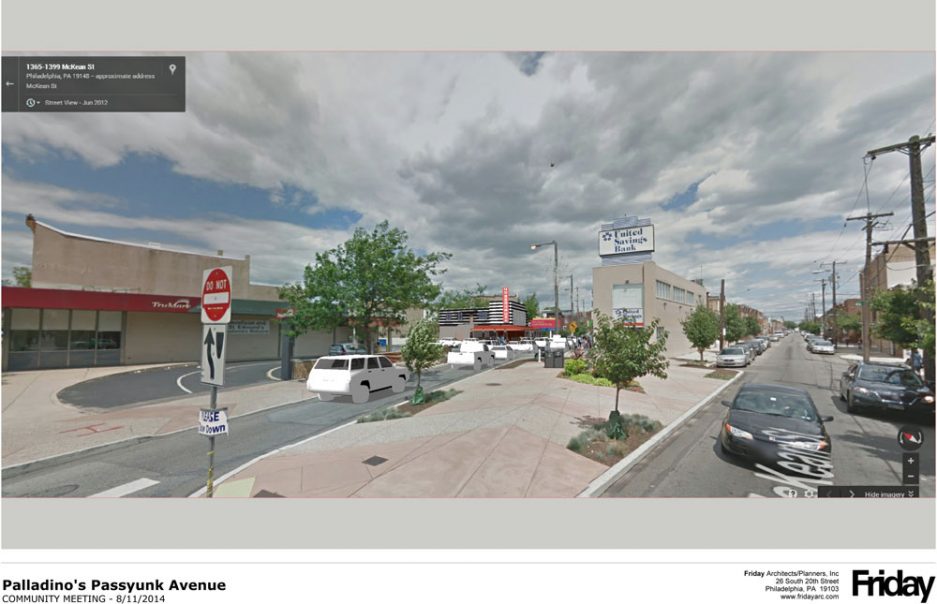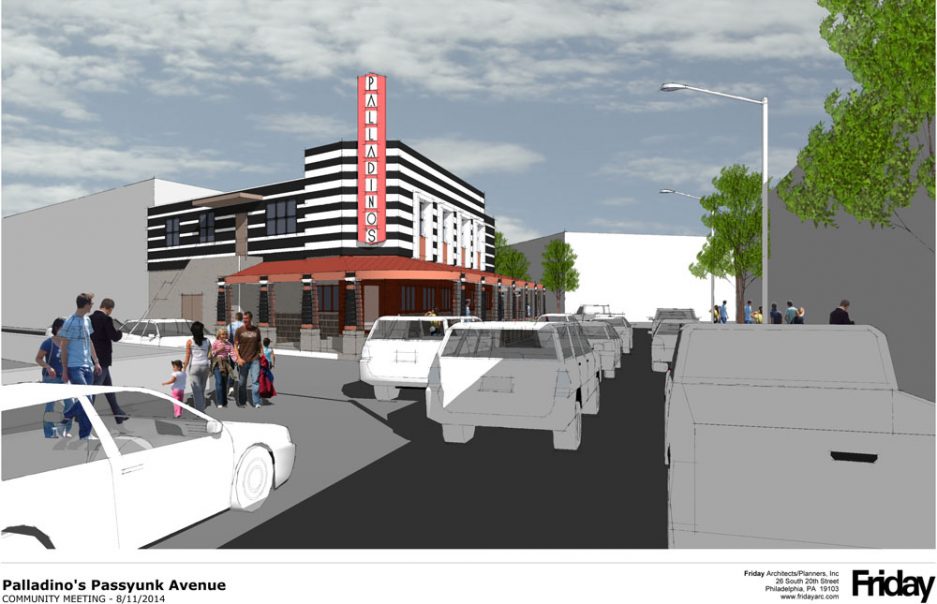 ---
---