Foobooz After Dark: Leigh Needham and Jeff Froehler at Vegan Commissary
---
Before I begin my story, I'd like to first confess something:
I never believed in vegan food. It always stood as this ridiculous symbol for a movement that tried too hard and failed to prove anything to the "real food" community. It added no substance, and subtracted even more, and in the end, there was always something left to be desired. It was a cuisine full of soul-sucking impostors, phonies and shams. So I gave up on it.
But the movement shifted. Places like HipCityVeg opened—that was my first reentrance to the cuisine. A few years ago, I took a bite of their fajita wrap and lost my mind. A few more trips back, and a visit to Vedge sealed the deal. These chefs weren't aiming to convince anymore—they were showing off. Vegan options have grown in Philly since—all the way into South Philly, even. Which, admittedly, was expected given the gentrification eruption rolling there over the past decade. Now, on the corner of 11th and Morris, Steve Laurence's Vegan Commissary exists, and the food coming out of that kitchen is as impressive as it gets in this city's restaurant collection.
And so it begins: a look into our late, late night dinner, put together by a vegan chef, sharing knives with a steakhouse chef, both in a tiny little restaurant/commissary kitchen in South Philadelphia.
On a rain-soaked night in March, diners piled into the Commissary's tiny dining room, packed like faux-sardines in a compostable can. From the outside, it looked sort of like a vegan speakeasy—the only light on the whole street coming from the door entrance and bursting from behind the opaque window screen. Clinking glasses could be heard for blocks on quiet 11th Street, filled with both the copious amounts of wine and beer, or, in their time, the Nori "oyster" shooters. The actual oyster, a composition of "sea vegetables" bound together by agar agar, was as briny as any East Coast classic, and sat at the bottom of the shot glass filled to the brim with an ocean-y broth and tiny, floating globes of "salmon caviar". A lone endive leaf posed as an oyster fork, and like every dinner before this, the first course set the tone for the rest of the night.
---
Nori Oyster Shooters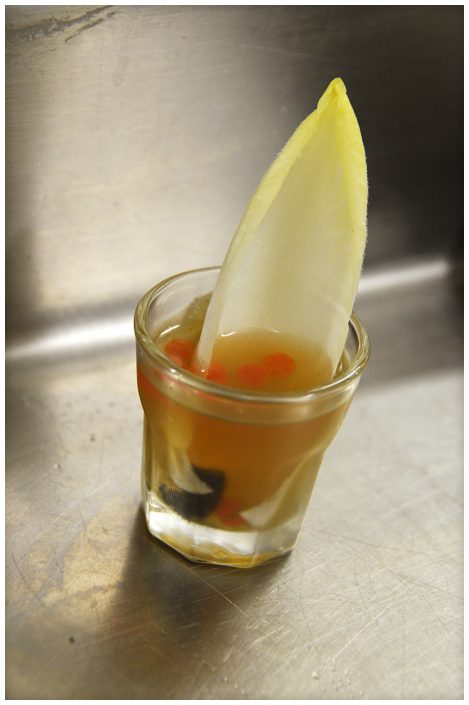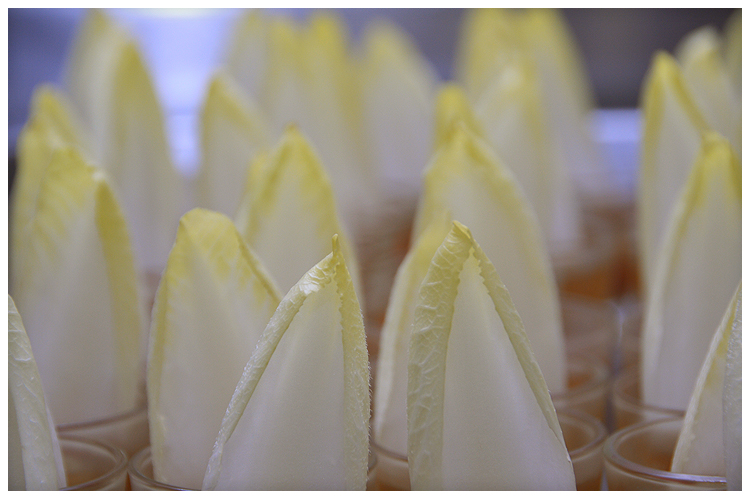 ---
Next, vegan xiaolongbao, or soup dumplings. Steamed and stuffed with edamame, and, like any soup dumpling, a miso broth that pooled into our chinese soup spoons—slurped in the spirit of authenticity. After that, a round of eggplant scallops that were more vegetal than nutty (for obvious reasons), with the traditional hard sear for that crisped and caramelized top and bottom. It sat atop a tabouli-esque cauliflower couscous, with a burnt orange romesco running along its bottom.
---
Vegan Xiaolongbao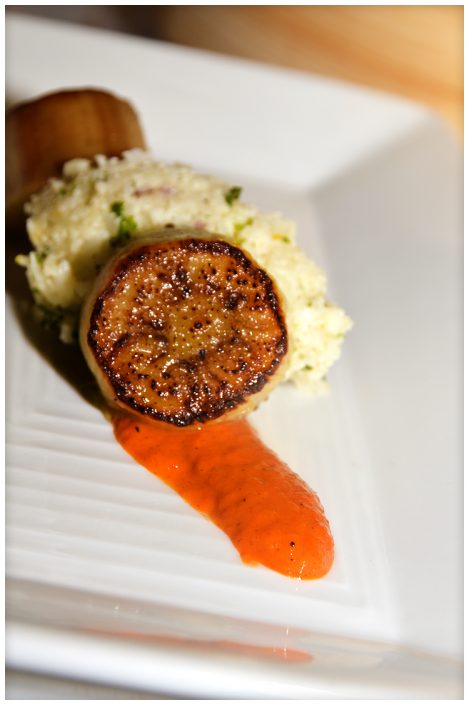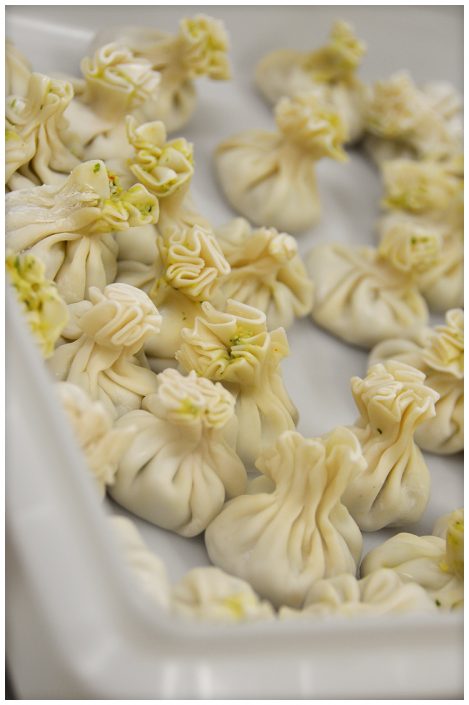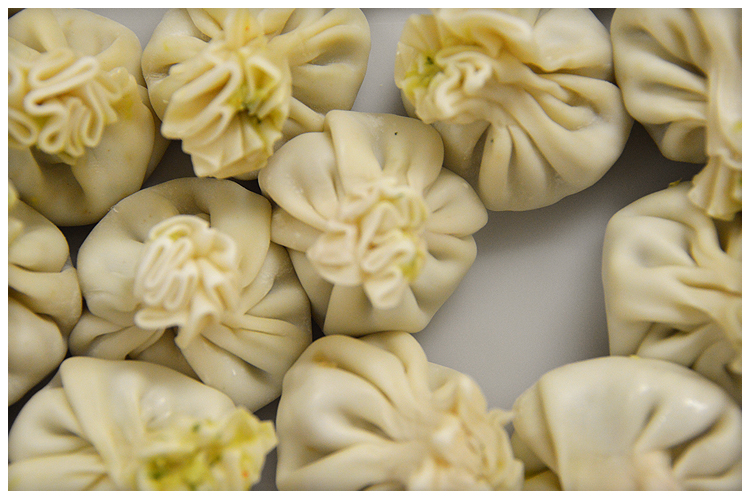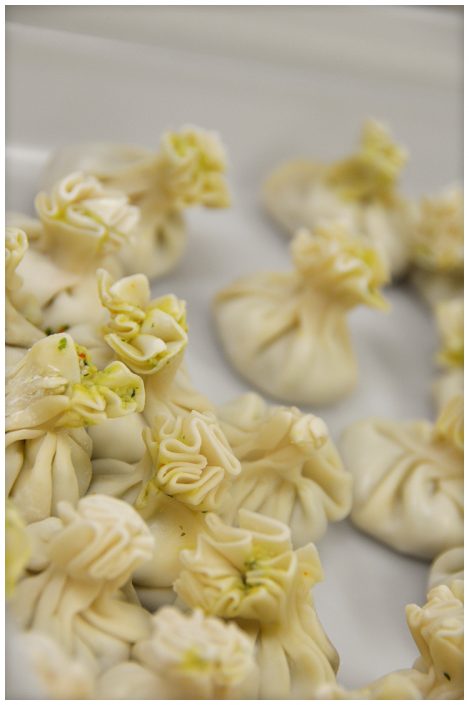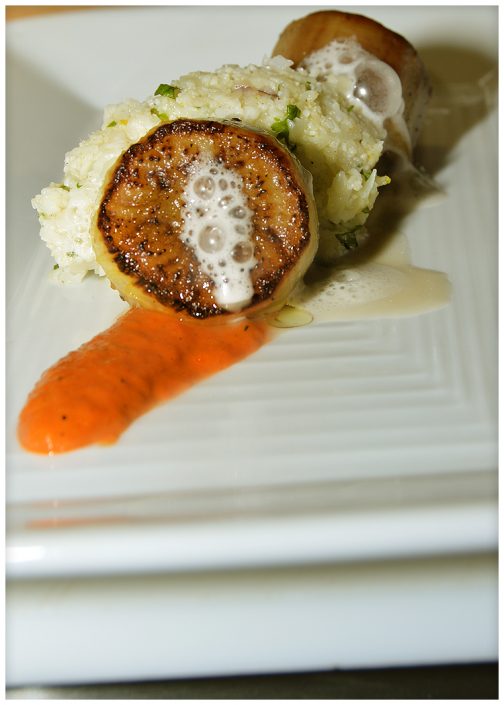 ---
After that, beets, in all their sweet, sweet glory. And how every chef nowadays wants to "showcase the ingredients for what they are", our two chefs did just the same. Deep purple, pink, and golden heirloom beets lounged over a salty sweet caper-golden raisin puree, veiled by shaved radishes and curly shoots of pea tendrils. Course four was a trio of green tea lentil cakes, soft and fluffy, and perfect vessels for house made kimchi. All on top of three tight swoops of a shiso puree.
---
Glorious Beets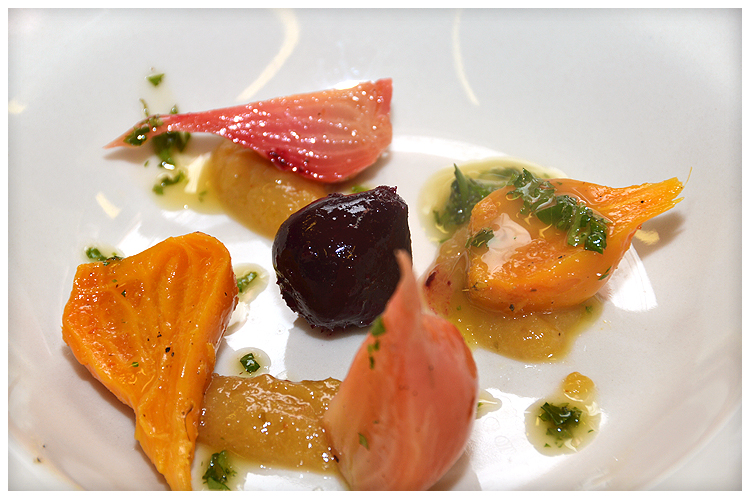 ---
The intermezzo course (after dinner was done but before dessert was served) was pretty traditional: cheese. Untraditional, though, was that it wasn't actually cheese (of course), or at least not any made from animal's milk. Rather, a spoonful of pistachio-dusted cashew cheese with all the sweet and savory accompaniments that usually make cheese even better—pickled shallots, a sweet and tangy pineapple chutney, and salt-bombed wonton chips that leveled the playing field.
Dessert was maki and nigiri sushi. Rice pudding, hand-shaped under candied fruits, or wrapped in chocolate seaweed, next to a dollop of green tea ice cream wasabi and a pool of caramel shoyu. Edible chopsticks were particularly fun to use and eat, and the whole plate was the most fun I've ever had with any dessert. And it was vegan. Which is a sentiment I'll claim to be the theme of the night.
---
Dessert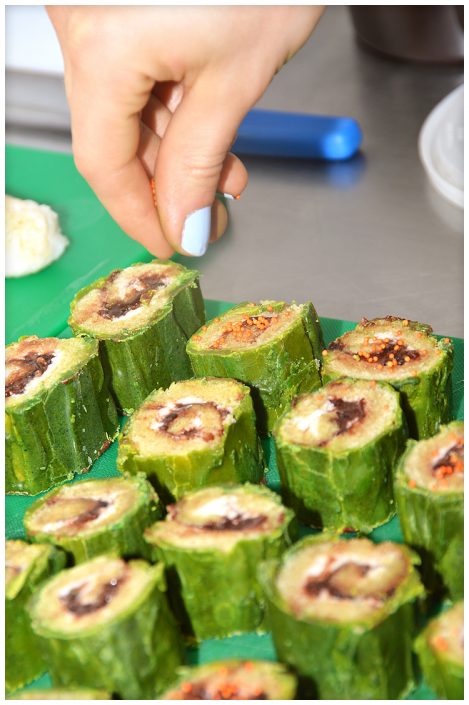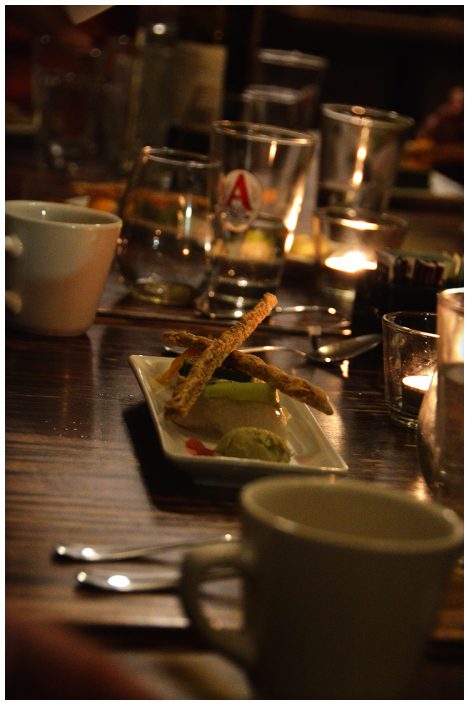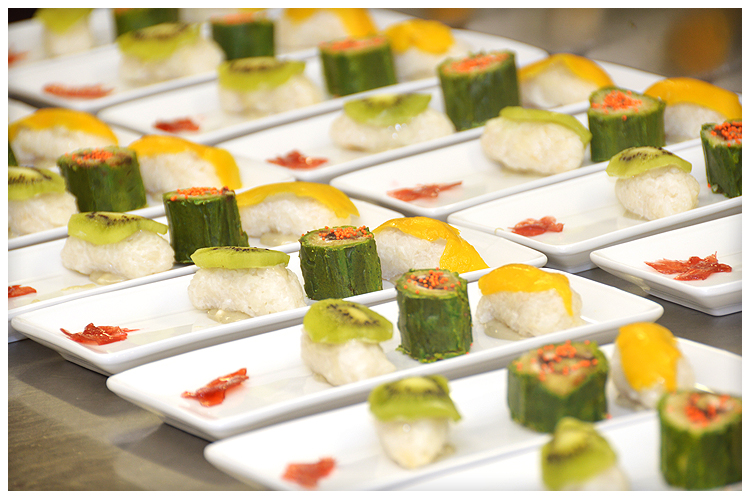 ---
Chef Leigh Needham, chef Jeff Froehler and pastry chef Meagan Benz, were masters at play. And the effect translated directly to the diners—we were all at play. Our tongues, hands, minds—everything and everyone having fun eating and drinking. And that's exactly as it should be at one of these After Dark dinners.
One last thought before we part:
Do yourselves a favor and try the vegan food in this city, whether it be for brunch and dinner at the fun and cosy South Philly Vegan Commissary, or the plethora of places up in Center City. It's a new age, and to all you orthodox foodies, I say this: vegan food isn't just for the beatniks anymore. It's time to update.
---
The People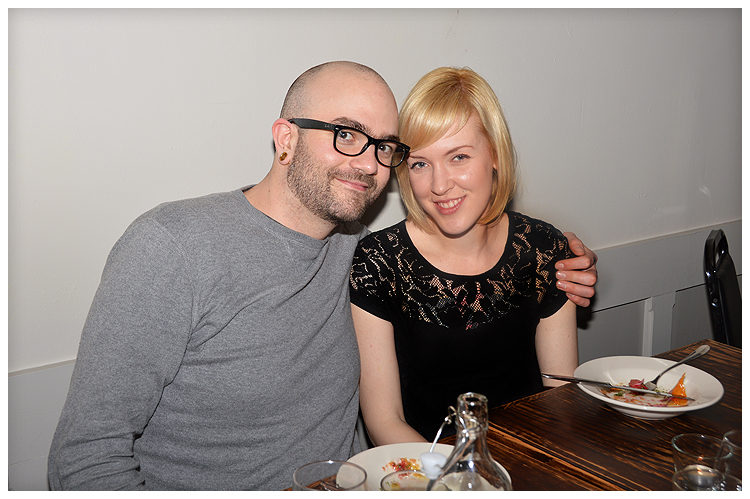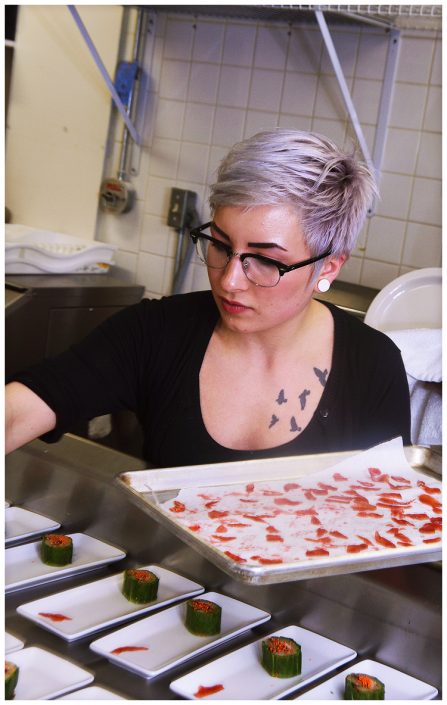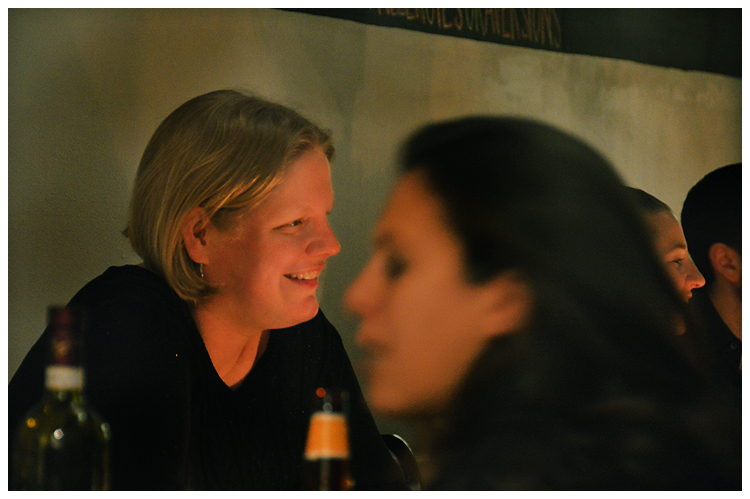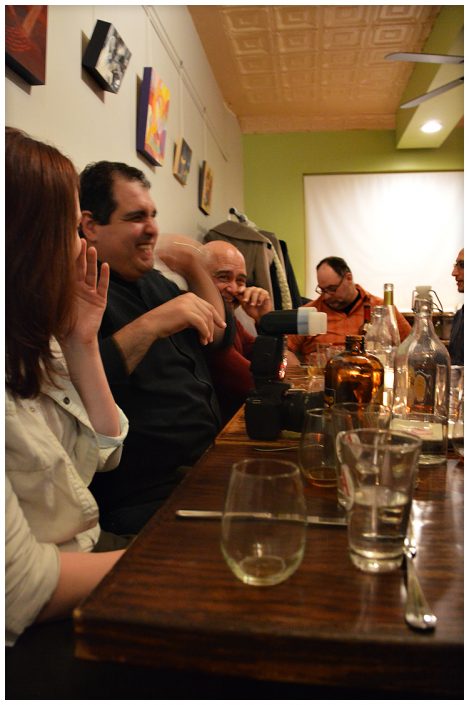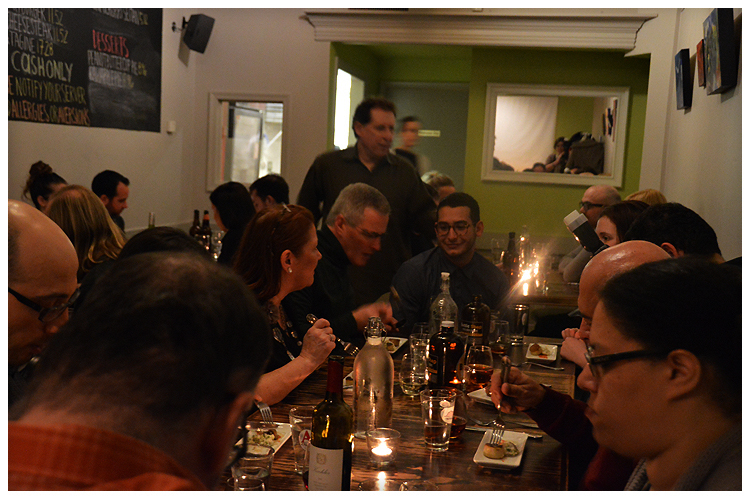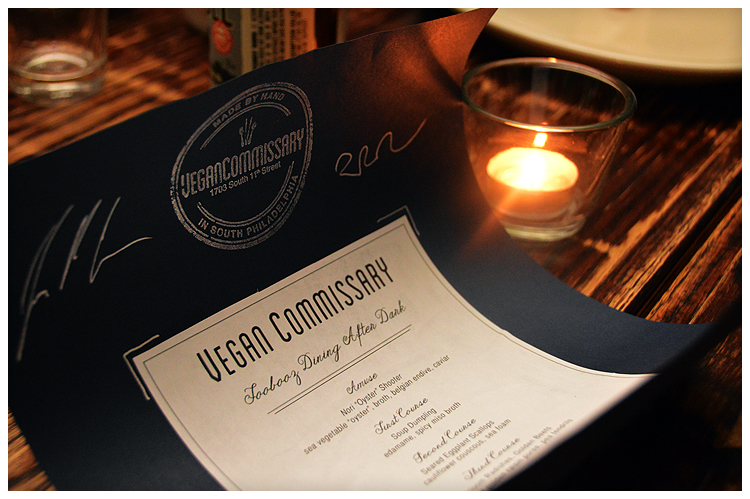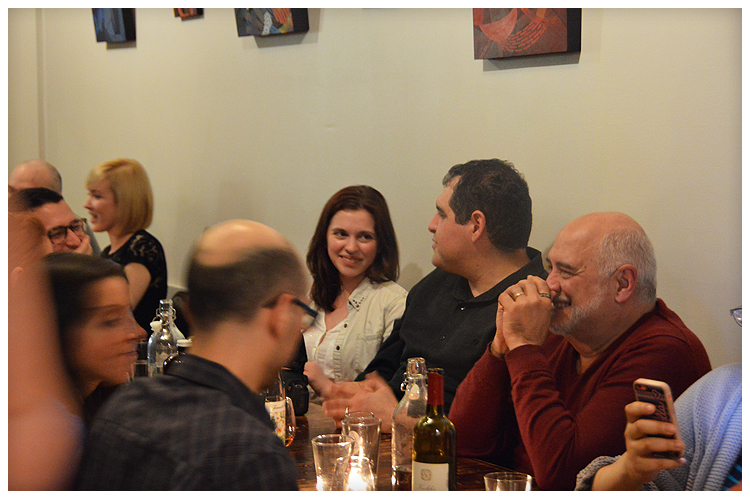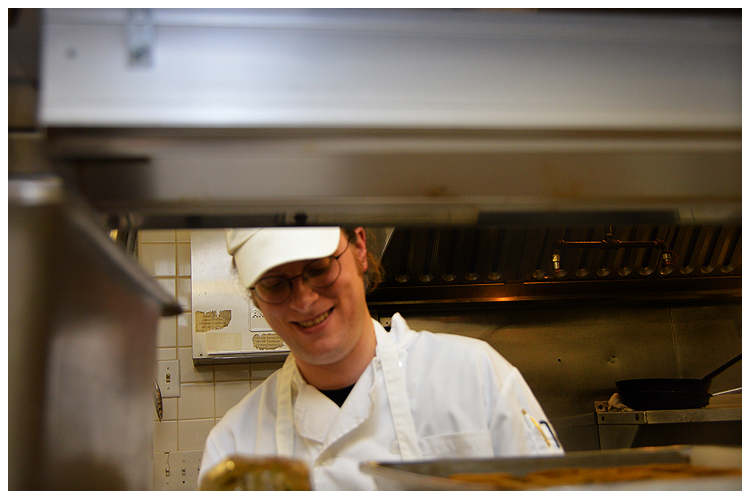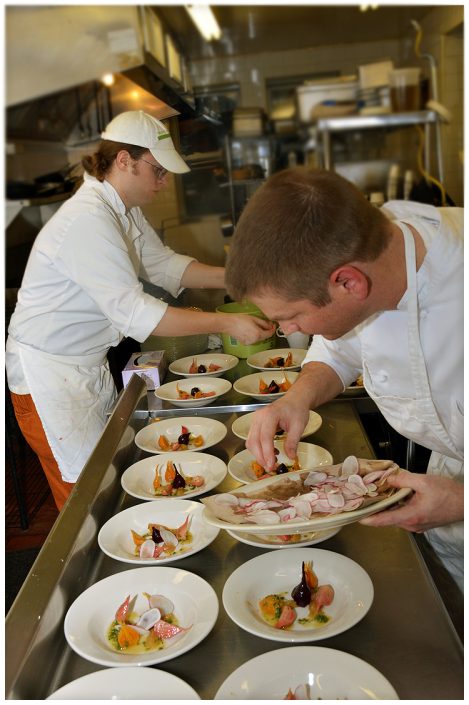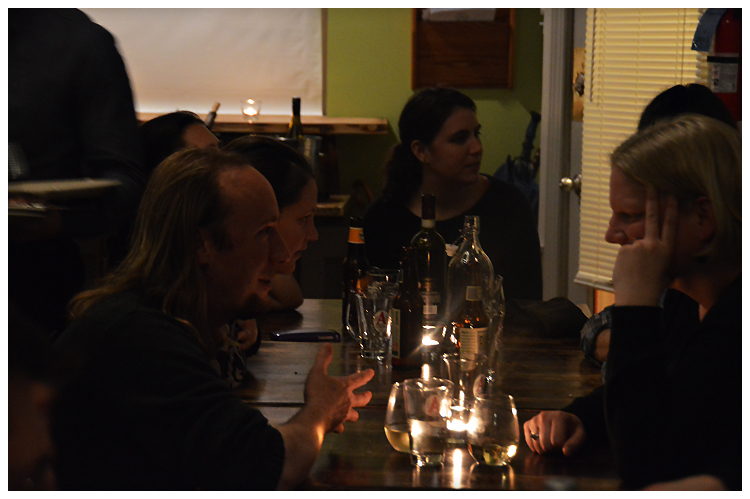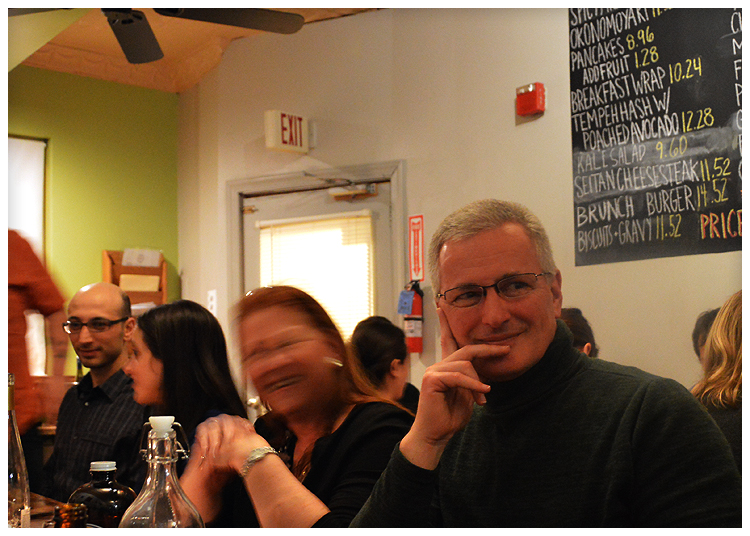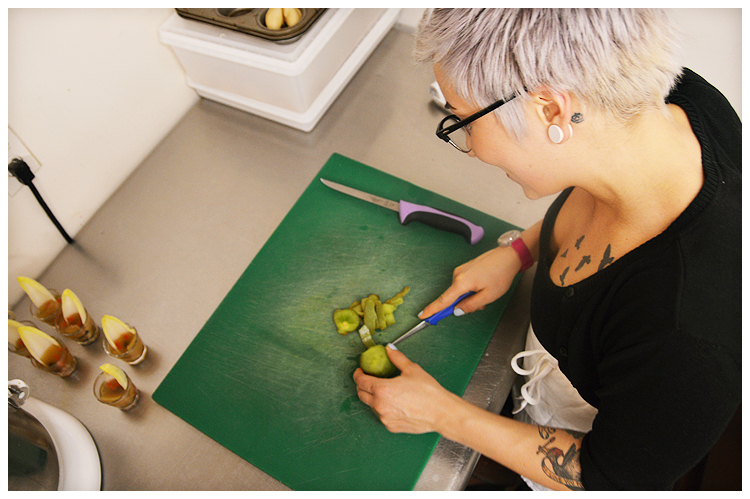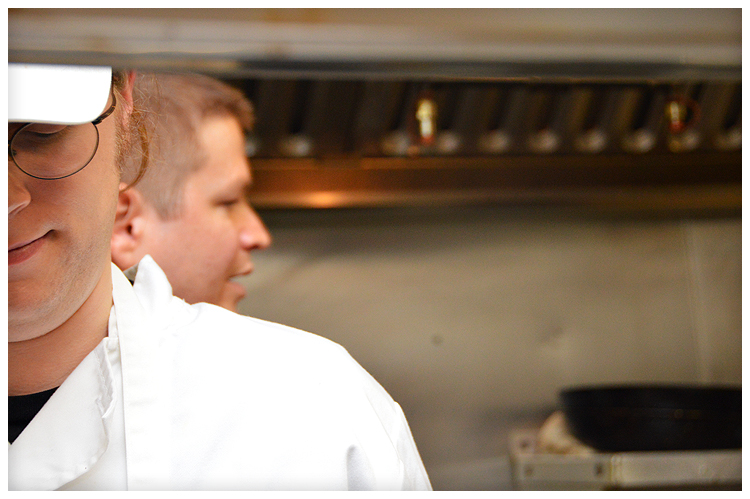 ---
Want to get information on the next Foobooz After Dark? Sign up for our After Dark email.
---
---