Nick Elmi's Laurel Opening on East Passyunk
---
Top Chef contestant Nick Elmi opens his own restaurant tomorrow, November 5th at 1617 E Passyunk Avenue. Laurel is a 24-seat BYOB that will serve seasonal dishes with a French and American flair.
Elmi has previously been the chef at Rittenhouse Tavern and Le Bec Fin. However, this will be the first time he's in his own kitchen. Elmi continues to move along on Top Chef New Orleans and his newfound celebrity status can't hurt his restaurant opening.
The space is the original home to Fond, which moved around the corner last December. Laurel is named for the state flower of Pennsylvania and is one of Elmi's favorite ingredients.

Check out the photos and opening menu at Laurel.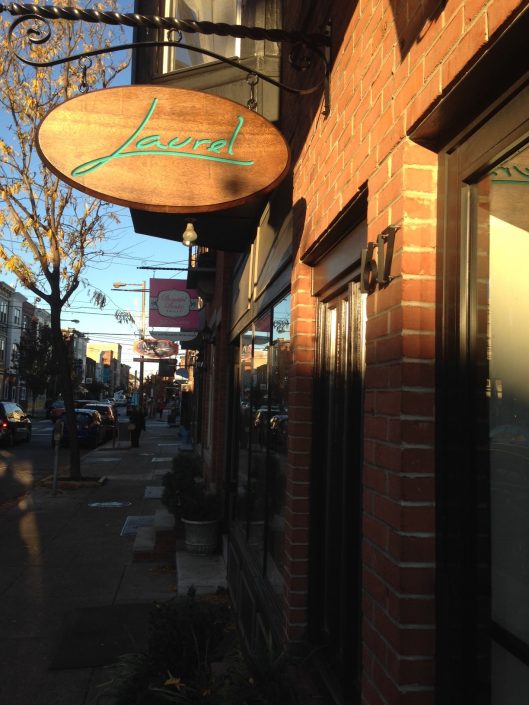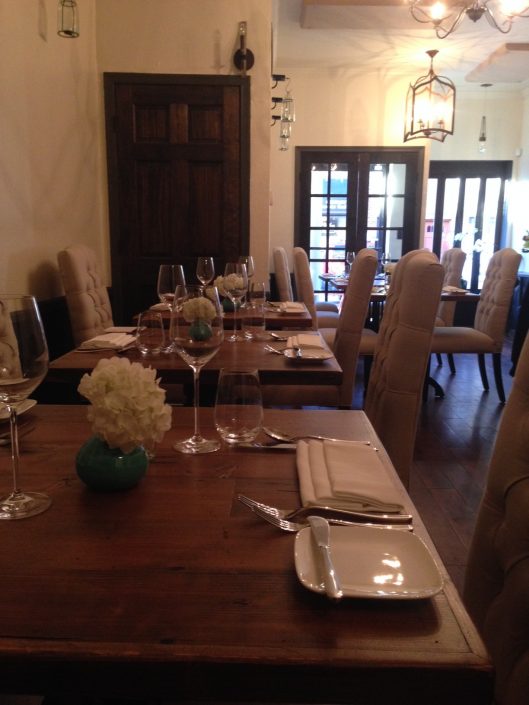 Opening Menu at Laurel
1st
Nantucket Bay Scallop, Jonagold Apple, Sea Lettuce, Razor Clam, Celery 13
Mache Lettuce, Honey-Buttermilk Dressing, Shave Root Vegetables, Cured Egg Yolk 11
Kombu Cured Fluke Crudo, Horseradish, Asian Pear, Yuzu 12
Foie Gras and Cocoa Terrine, Angelica, Baby Herbs, Brioche 15
2nd
Grilled Maitake, Roasted Hazelnut, Lime Pickle, Pho Styled Chicken Broth 11
Charred Spanish Mackerel, Crushed Mustard Seed, Jalapeno, Ponzu 14
Fresh Ricotta Gnocchi, Lardo, Garden Sorrel, Elephant Garlic 13
3rd
Berkshire Pork, Crushed Acorn Squash, Pumpkin Seed and Marmalade Vinaigrette, Chanterelle 24
Poulet, Meyer Lemon Reduction, Alliums, Black Trumpet Mushrooms 24
Lemongrass Poached Wolfish, Sweet Potato Greens, Savory Jus, Shallot 26
Rhode Island Skate, Cumin, Parsnip, Burgundy Snail, Zinfandel 25
4th
Caramelized White Chocolate Mousse, Shortbread, Blood Orange and Whipped Honey 8
Red Wine Poached Quince, Coffee Crumble, Meringue 8
Goat Milk-Sage Ice Cream, Maple Scented Red Wine 8
Laurel [Foobooz]
---