Lucy's Hat Shop Will Be Demolished for Old City CVS Complex
---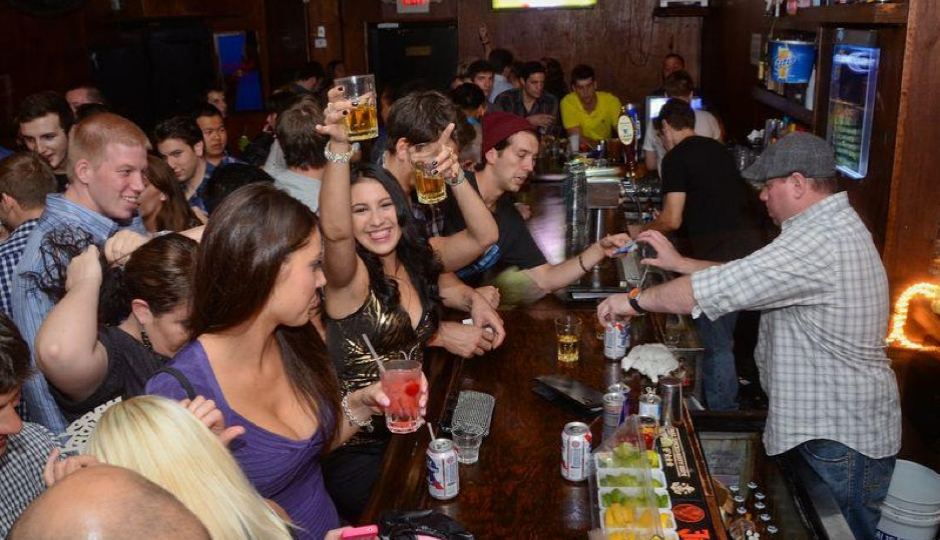 It's been a long, long run for Old City bar Lucy's Hat Shop, which Avram Hornik opened at 247 Market Street way back in 1998. But now, the bar's end is near.
The Lucy's building is set to be demolished by Alterra Property Group, which plans to develop the corner into a mixed-use development complete with nearly 60 apartments and a CVS. Alterra completed a major Old City renovation on the 100 block of Chestnut Street in 2012. The CVS complex will look something like this:
Alterra hasn't yet purchased the building from Hornik's company, which bought the property in 2005 for $1.25 million. But Alterra principal Leo Addimando tells me that he expects to close on all properties involved in the coming weeks. I wonder if the huge tax assessment spike (from $184,000 in 2013 to $1.78 million for 2014) is influencing Hornik's decision.
Alterra plans to begin construction on a portion of the project in December, but Lucy's is expected to remain open through the end of the year. The development includes a 1,500-square foot retail space that is currently not spoken for. "We're open to some sort of food use," says Addimando.
When Lucy's opened in 1998 (a lifetime ago relative to most Old City bars' longevity), since-acclaimed chef David Ansill was in the kitchen. Later, Lucy's became known for the Drunken Monkey brunch, which featured a man in a gorilla costume who poured champagne directly into patrons' mouths. In more recent years, it became a trashy all-you-can-drink Old City bar that no one you know wants to hang out in. (Note the drinking straw in the can of Pabst in the photo above.)
Hornik, who did not immediately return a call seeking comment, is much better off spending his time on newer projects like Union Transfer, Morgan's Pier, Boot and Saddle, and the upcoming George Sabatino Winter Wonderland collaboration at Penn's Landing. And the city is much better for it.
---
---