Kitchen Changes Happening at The Cambridge
---
The Cambridge on South Street West is revamping its menu for fall. Chef Brendan Fox, who used to work at Barbuzzo has been on the Cambridge team a few months and now he's rolling out his first full menu. Fox's menu will venture into house-made cheese and fresh pasta. Fox also is smoking and curing meats in house. Also on Fox's team is Abby Smith of Prohibition Taproom and Dan Kaufmann of Fork.
Among the highlights:
Braised greens, black tuscan kale, rainbow chard, and escarole, prosciutto, preserved lemon and smoked stock.
Arancini, cauliflower, fontina & parmesan risotto, romesco.
Brussels, house made herbed pancetta, cider reduction, parmesan.
Crispy skin salmon, celery root, roasted brussels, carrot & parsnip, chive coulis.
Roasted mushroom flat bread, with cremini, shiitake, and oyster mushrooms, boursin, radicchio, house blended truffle oil, smoked maldon salt.
House-made pappardelle, butcher's ragu, mozzarella, greens, parmesan.
Sausage and pepper sandwich, house made italian fennel sausage, peppers and onions, garden pesto.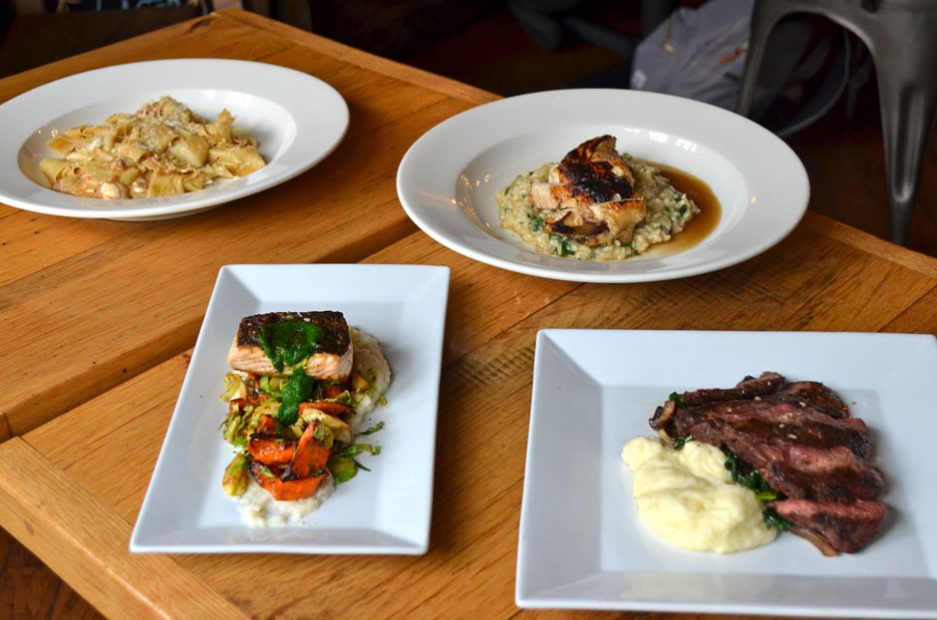 The Cambridge [Foobooz]
---