Training Day At Shake Shack (In Pictures)
---
The brand spankin' new Shake Shack at 32nd and Chestnut is getting ready to throw wide the doors tomorrow at 11am. But today, they were putting the still-mostly-virginal crew through their paces by doing two rounds of friends-and-family service. And, of course, we were there to take pictures (and sponge up free burgers).
New to the menu this time around? A couple of new local concretes (the Declaration of Donuts with vanilla custard, FedNuts french toast fancy donut chunks and a banana, and the Study Buddy with chocolate custard, chocolate toffee, caramel sauce and coffee beans from Joe Coffee right next door). There are also hand-cut fries on the menu now–served either plain or gunked up with cheese sauce–and I am very much looking forward to eating these with my fingers after a night spent drinking with college kids.
So between this location opening tomorrow, the new King of Prussia outpost going live on Monday, October 21 and plans for two new Brooklyn locations (one in DUMBO, the other across from the Barclay's Center) and a third in Paramus all upcoming, the Shake Shack team has their hands full. The odds of us being able to announce yet another Philly location any time soon? Not good, according to everyone we talked to. But that's cool. We'll take the three we've got and be happy with them. For now.
I know, I know… You're really just here for the burger porn. So without further ado, here it is: Shake Shack University City, in pictures.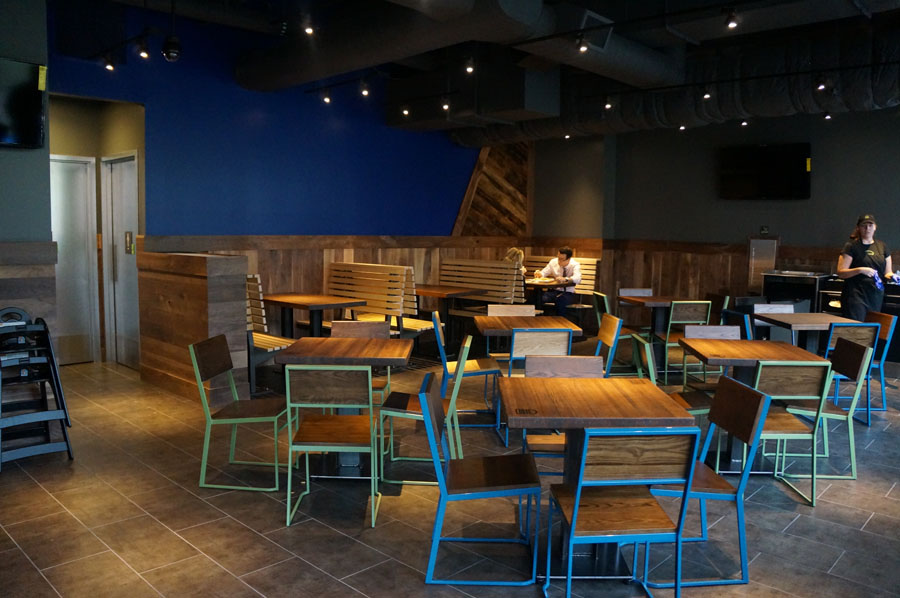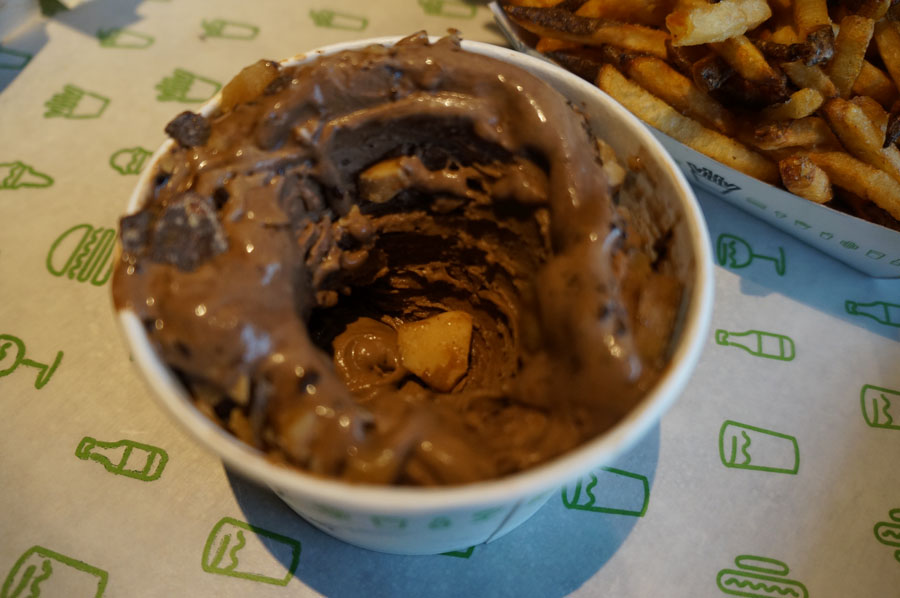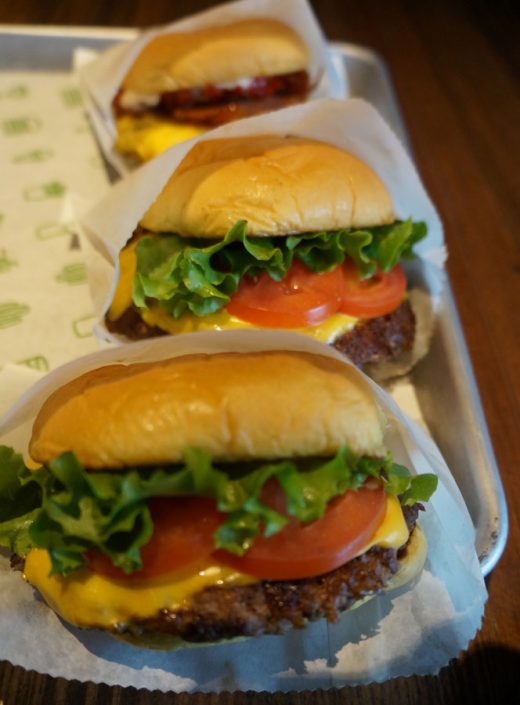 ---