Tale of the Tape: Frankford Hall
---
[imagebrowser id=32]
Stephen Starr's Frankford Hall opens today in Fishtown. The mainly open air beer garden will seat up to 400 on a sunny day and though the menu and beers are German-centric the look is more industrial.
The Space
Designed by Stokes Architecture
Building is split into an indoor and outdoors
Indoors

Seating for 160 indoors
Mixture of hightop tables and long benches
Double-sided bar with seating for around sixteen

Outdoors

The indoor area opens up onto gravel courtyard
Seating for 240 at long tables
Courtyard ringed by two bars, one for beer, the other for food
Four Linden trees provide shade
Ping pong table available for free play
The Drink
9 Taps
Primarily German beers with some crafts
Most beers available by half or full liter
Half Liters are $6 or $6.50, Liters are $12 or $23
Dogfish Head My Antonia is available on draft exclusively at Frankford Hall
German sparkling red and white wines are available by the glass or bottle
Drinks can be ordered at either of the bars and paid for there (No tickets required)
The Food
German inspired food is available from the walk-up counter
If it is an item that takes a bit to prepare it will be delivered to your table
Highlights include pretzels,sauerkraut, schnitzel, spaetzle and a six varieties of sausage
A vegetarian sausage is available
Several of the sausages are sourced from Illg's Meats in Bucks County
Pretzels can also be purchased from strolling vendors
Frankford Hall
1210 Frankford Avenue
215-634-3338
Monday through Friday, 4 p.m. to 2 a.m; Saturday through Sunday, 12 p.m. to 2 a.m.
---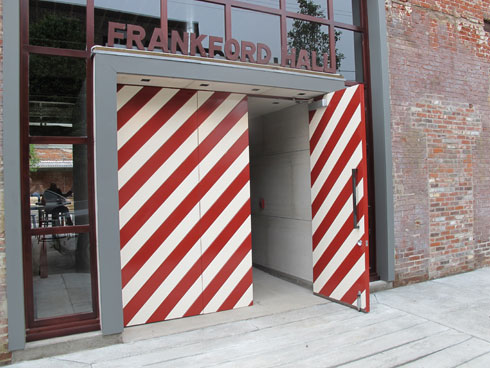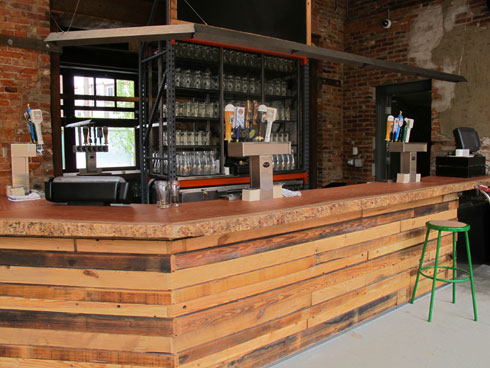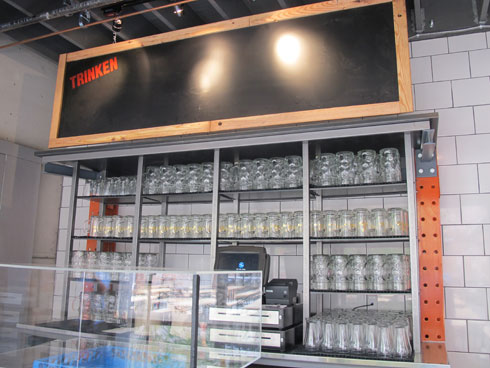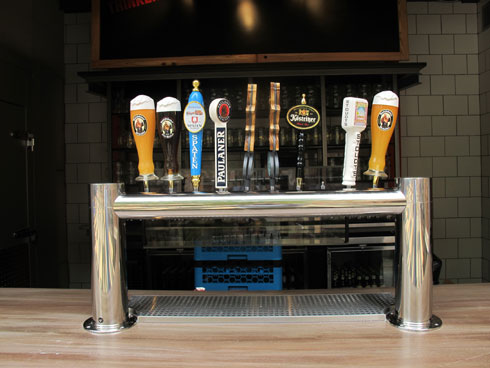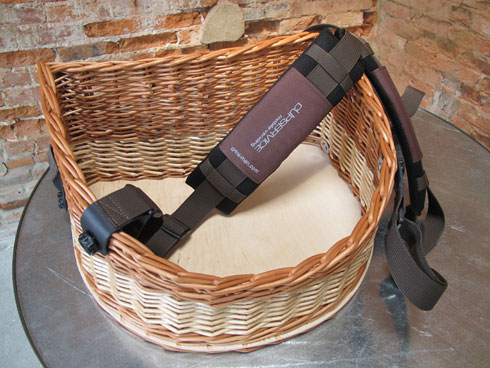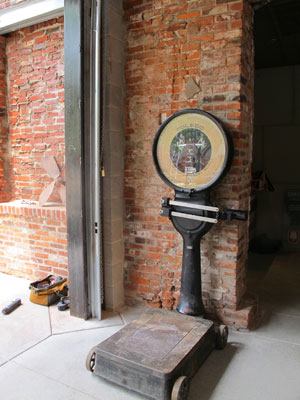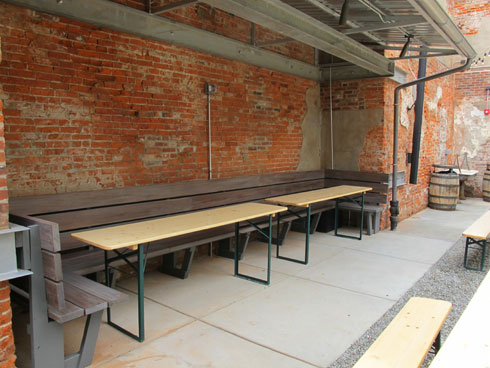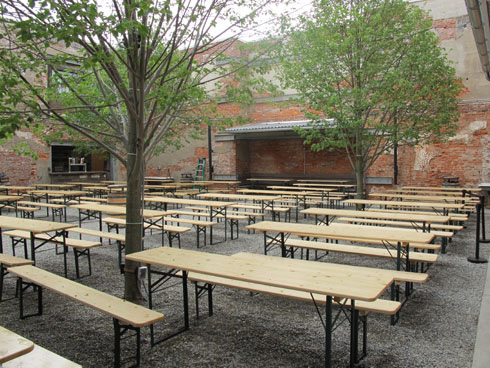 ---
---