About
The focus of my practice is the care and surgery of knee problems; largely arthritis. Patients are treated by a dedicated team yet with personal surgery; by the nation's most experienced total knee surgeon. Full physician access; the most contemporary techniques and components; and the best rehabilitation support are provided.
List the treatments and procedures you offer:
Total knee arthroplasty - single and bilateral
Non-operative treatment of knee
What's your background, education and training?
University of Pennsylvania School of Medicine and Orthopedic Surgery Residency
What is your typical process for working with a new patient?
Office evaluation; conservative care; expeditious surgery
What advice would you give a patient looking to find a provider in your specialty?
Search for experience
What inspired your passion for your profession?
The desire to learn; create and implement techniques and devices to improve patient's lives.
What treatments are you most excited to offer?
Knee replacement
What is the best reaction you've ever received from a patient?
Sending their family for surgery.
Golf scorecards and sporting photos.
What makes your practice stand apart?
Personal care and home phone number.
Most experienced.
Best components.
Superlative staff.
What should patients know about your pricing?
We provide concierge style care for almost all insurances.
How many years have you been in business?
Four decades
Hours of operation
Monday - Friday; 8:00 a.m. - 4:30 p.m.
Insurances Accepted
Medicare; Aetna; Blue Cross/Blue Shield; Independence Blue Cross; Keystone First; Health Partners; Cigna; Horizon Blue Cross/Blue Shield
Awards
Top Doctors:
2019, 2020, 2021, 2022, 2023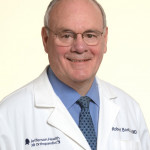 Keywords:
Sports Medicine; knee arthroscopy; knee injury; knee arthritis; ACL reconstruction; athletic knee injury; partial and total knee replacement; cartilage restoration; cell therapy for arthritis; shoulder dislocation; rotator cuff tear