Anthony Perre, MD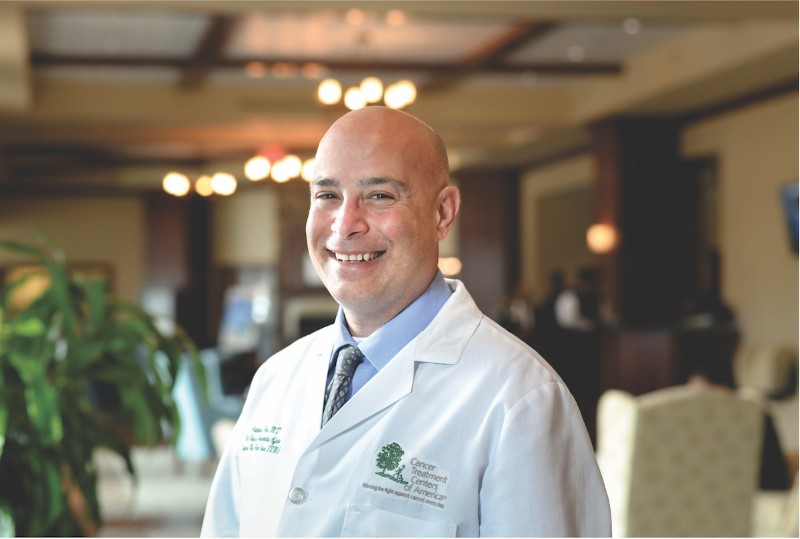 Cancer Treatment Centers of America, Philadelphia
1331 E. Wyoming Ave.
Philadelphia, Pennsylvania, 19124
215-537-7400
Website URL
https://ad.doubleclick.net/ddm/clk/442783756;246066274;s?https://www.cancercenter.com/physician-directory/anthony-perre?invsrc=paid_display&t_pur=pros&t_med=on&t_ch=display&t_mdm=article&t_src=phillymag&utm_adgroup=442783756&utm_creative=id!&utm_placement=246066274&utm_site=5350804&t_reg=ea&t_bud=phl&t_d=o&t_sz=na&t_dur=na&t_ag=mkl&t_crt=na&t_mod=cpm
Specialty:
About
At Cancer Treatment Centers of America® (CTCA), Philadelphia, our dedicated team of cancer experts work together under one roof, sharing their knowledge and experience, coordinating treatments and, ultimately, providing comprehensive cancer treatment tailored specifically to you and your cancer.
Treatments and Procedures Offered:
Dr. Anthony Perre, Chief of the Division of Outpatient Medicine at Cancer Treatment Centers of America® (CTCA) and Director of New Patient Intake and Vice Chief of Staff at CTCA® in Philadelphia, is committed to putting patients first. He believes it is critical to listen and respond to patients' needs on all levels—physical, emotional and/or spiritual. In addition, he strongly feels that patients should be treated with the compassion and dignity they deserve.
Award Years
2019
Source URL: https://www.phillymag.com/find-a-doctor/anthony-perre/
---