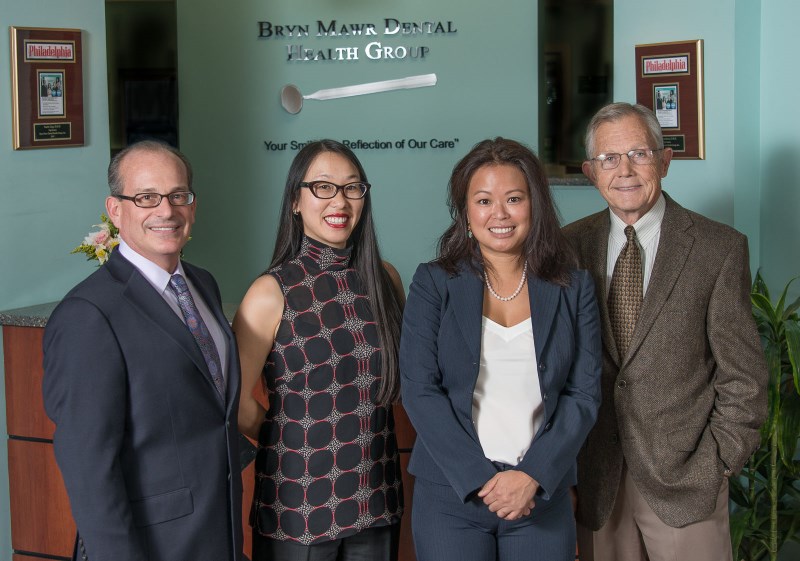 No Records Found
Sorry, no record were found. Please adjust your search criteria and try again.
Awards
Top Dentist: 2018, 2016, 2014, 2012
From the Dentist
Dentists: Dr. John E. Richardson, Dr. Noelle Ling, Dr. Lynnette F. Mesina, Dr. William K. Deal
Bryn Mawr Dental Health Group, Inc., established by Dr. William K. Deal, has been the premiere dental practice on the Main Line since 1969. We understand the importance of good dental hygiene. Our goal is to maintain dental and physical health through personalized and expert care with a minimum of treatment and expense. Our beautifully appointed state of the art facility offers the latest in cutting edge technology enabling us to provide our patients with the best quality care while also offering a comforting and pleasant environment. We specialize in all phases of general dentistry with an emphasis on cosmetics, implant restorations and laser dentistry. We are also Premiere Providers of adult and teen Invisalign. In addition to providing personalized and expert dental care to our patients, we are certified by the Academy of Facial Esthetics to administer the rejuvenating cosmetic treatments Botox, Juvederm and Restylane in our office. Early morning appointments as well as evening appointments are available to meet our patients' busy schedules. Our team believes that your smile is a reflection of our care.
Cutting Edge Technology:
• Intra-oral camera
• Biolase laser dentistry
• Digital radiographs
• Tooth-colored, resin fillings
• Digital Impression Scanners