About
Dr. Franks is passionate about using the most advanced orthodontic technology and treatment options to ensure that her patients have a superior outcome and beautiful smile for life. She enjoys the team-based approach to patient care at ALTA SMILES "where we prioritize a patient's overall oral health in a very comfortable patient setting." Dr. Franks and her team of skilled professionals strive to create a welcoming environment and deliver highly personalized care to patients. ALTA SMILES is committed to providing "a higher level of orthodontic care" with exclusive technology, convenience, and affordability.
List the treatments and procedures you offer:
We offer a wide array of comprehensive and cosmetic orthodontic treatments for children and adults. This includes modern metal and clear braces, C5 Hidden Orthodontics – a completely hidden alternative to Invisalign with small, flexible wires bonded behind your teeth, and clear aligner therapy. We use the latest advanced technology, including all digital 3D treatment planning and exclusive patent-pending technology designed to provide you with faster and fewer appointments and superior results.
What's your background, education and training?
Dr. Franks attended St. Joseph's University in Philadelphia to obtain her Bachelor of Science degree in Biological Sciences. She received her Doctor of Dental Medicine (DMD) degree from Temple University's Kornberg School of Dentistry.
Following her sophomore year at St. Joe's, Dr. Franks began working as an orthodontic assistant in the office of Dr. Benjamin Cassalia. Dr. Cassalia is the visionary pioneer of the innovative concealed orthodontic technique offered at ALTA SMILES, C5 Hidden Orthodontics. After graduation, Dr. Franks joined Dr. Cassalia's practice as an associate in 2012 and has treated many patients with this revolutionary technique since that time. In 2020, Dr. Franks joined the ALTA SMILES team and treats patients with a full range of orthodontic options.
What do clients have to say about you?
J.L.: "Dr. Franks recommended to me a treatment that was hidden behind my teeth and only a 6-8 month treatment!! She was very informative, and I am super excited to have started my treatment just one week later!! The atmosphere is warm and inviting, and in addition I got friendly text reminders and any updates about my appointment. I have already recommended Alta Smiles to 3 of my friends. I HIGHLY recommend!!!"
T.K.: "Amazing staff and cutting-edge technology in the field of orthodontics. We are so lucky we found this gem in our own backyard!"
T.S.: "With their convenient hours, evening appointments are not a problem and I have never had to leave work early to get to my appointment. Treatment options are more affordable than other offices I visited in the area, and they have flexible payment options. Highly recommend!"
M.T.: "All the staff was so polite and went out their way to make me comfortable and reassured me that everything was going to be alright. They have so much new technology and all modern devices."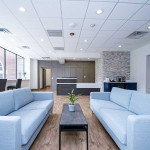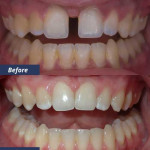 Keywords:
Dr. Amanda Franks, ALTA SMILES Orthodontic Center, King of Prussia Orthodontist, East Norriton Orthodontist, Main Line Orthodontist, braces, clear aligners, and C5 Hidden Orthodontics, a completely hidden behind-the-teeth orthodontic option.