Pa. Gets Extension on REAL ID Act Licenses
But a Pennsylvania drivers license still won't get you onto a commercial flight as of January 22, 2018.
---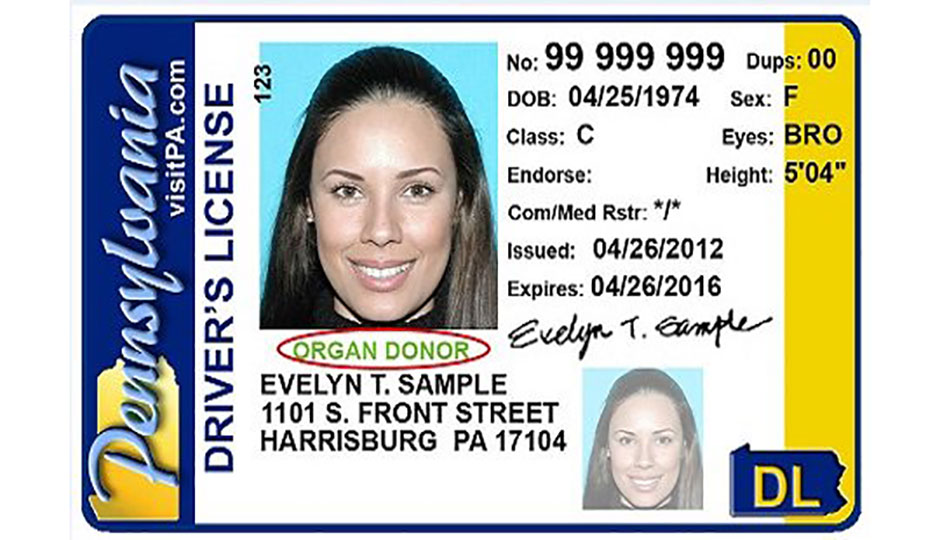 Passed in 2005 in the wake of the 9/11 attacks, the REAL ID Act required state drivers licenses to comply with federal standards that were supposed to make them harder to forge and thereby keep terrorists out of the country. (The ACLU opposed the creation of a "genuine national identity card.")
The original deadline called for states to be compliant by May 11, 2008. That's been extended multiple times. And there was another deadline coming up for Pennsylvania this week: On January 30th, Pennsylvania IDs couldn't be used to get into federal facilities.
Well, what do you know: Today the state announced an extension with the Department of Homeland Security. Pennsylvania now has until June 5th to be in compliance with the REAL ID Act, unless there's another extension (wink, wink).
"I thank the leaders in both chambers for making this commitment to fix state law to allow for us to come into compliance so that no Pennsylvanians, from delivery drivers to air travelers, will be inconvenienced by the current provisions barring PennDOT from completing certain requirements," Gov. Tom Wolf said in a release announcing the extension. "My administration will continue to work with the General Assembly and the federal government to come into compliance and ensure we can resolve this in an efficient and timely manner before residents face any additional challenges."
The ball is now in the legislature's court. In the release from Wolf, several legislators were quoted:
"We are appreciative that DHS has provided an extension in order to preserve the ability of all Pennsylvania residents to have access to federal buildings," said Senate president pro tempore Joe Scarnati and majority leader Jake Corman. "This added time allows us to work together to ensure the Commonwealth becomes compliant in a way that is easy for residents and cost-effective."

"Pennsylvania has done much to make our licenses secure, the federal REAL ID law mandates more," said speaker of the House Mike Turzai and House majority leader Dave Reed. "While many legislators have concerns about REAL ID, we will work with the Senate, Wolf Administration and our Congressional delegation to ensure compliance in a reasonable and cost-effective manner to make sure Pennsylvanians have continued access to federal buildings and air travel."
Did these duos say this in unison or something? Weird. Anyway, the legislature says it will be right on it. Even if you don't visit federal facilities, Pennsylvania IDs won't be good for air travel come January 22, 2018. Will we all have to get new licenses, or will Pennsylvania get another extension? Our lawmakers will be sure to tell us, in unison, later this year.
---