The Beautiful Destruction of Market East
The old Snellenburg's department store building came down to make way for the new East Market development. It's been gorgeous to watch.
---
A few years ago I bought a $10 photograph at Mostly Books. My friend told me it was too much, but I didn't bother to haggle and now it's on my wall. It's of Snellenburg's at 11th and Market. I'm not sure where it's from, but there's a card glued to it describing the old department store. The card says the photo is courtesy the Community College of Philadelphia. I've assumed it was in the lobby of a since-closed building, but that's just a guess.
Of course, I never saw that Snellenburg's in real life. The store closed in 1962. By the time I was a kid, it had been altered and was unrecognizable to the building today. I live nearby, and I occasionally stopped by some of the stores in the building (on the way back from The Gallery). It was your usual Center City strip: City Blue, USA Boutique, Hallmark, an eyeglasses store, a cell phone shop, a dollar store, a scrub shop, a store called "FUNKY" I never set foot in.
Now those stores are gone. Over the past few months, the building has been demolished for the East Market development, a fancy new project that's one of the many changes coming to the neighborhood.
The demolition started from the back — the Ludlow Street side — and moved forward. It seemed like "The Destructors." It has been beautiful. I've taken photos with my phone every time I pass the demolition site for the past few months. Here's a collection of them.
---
Market East Demolition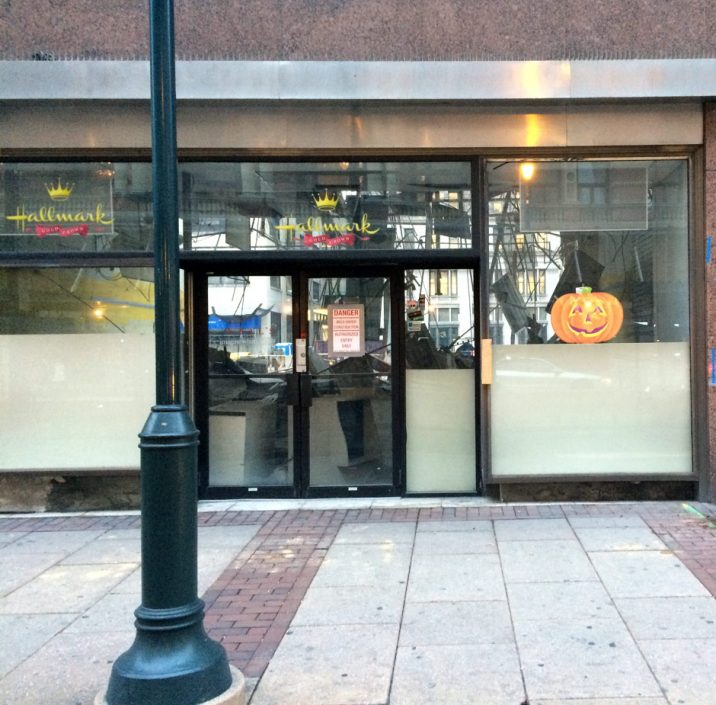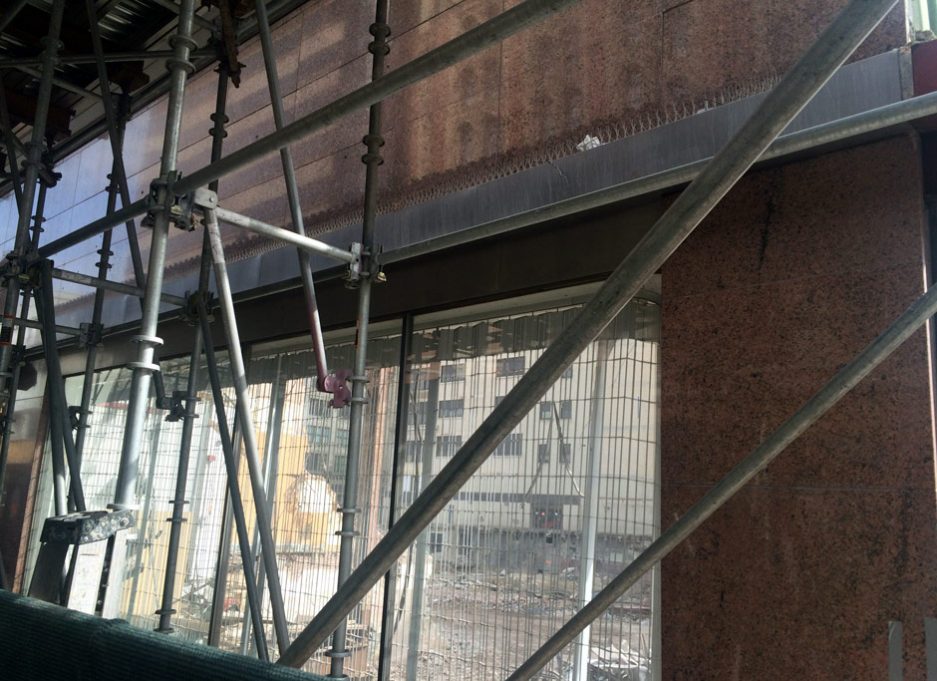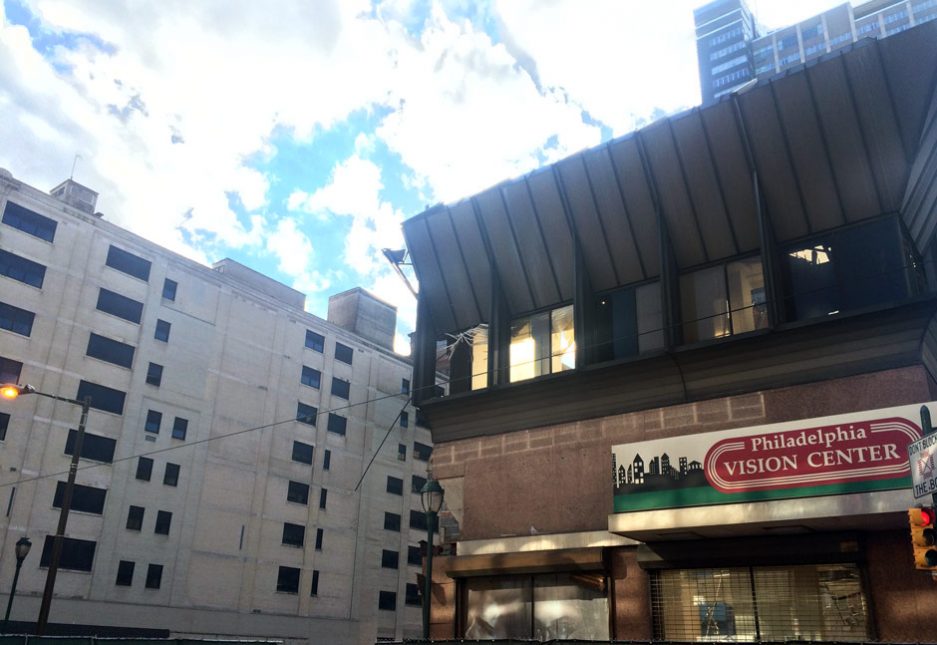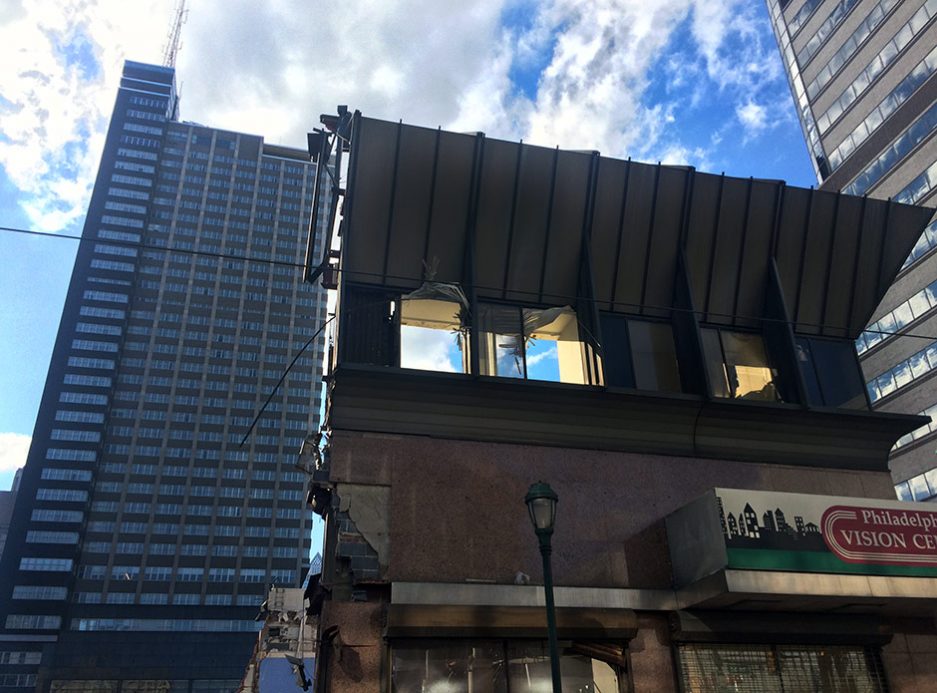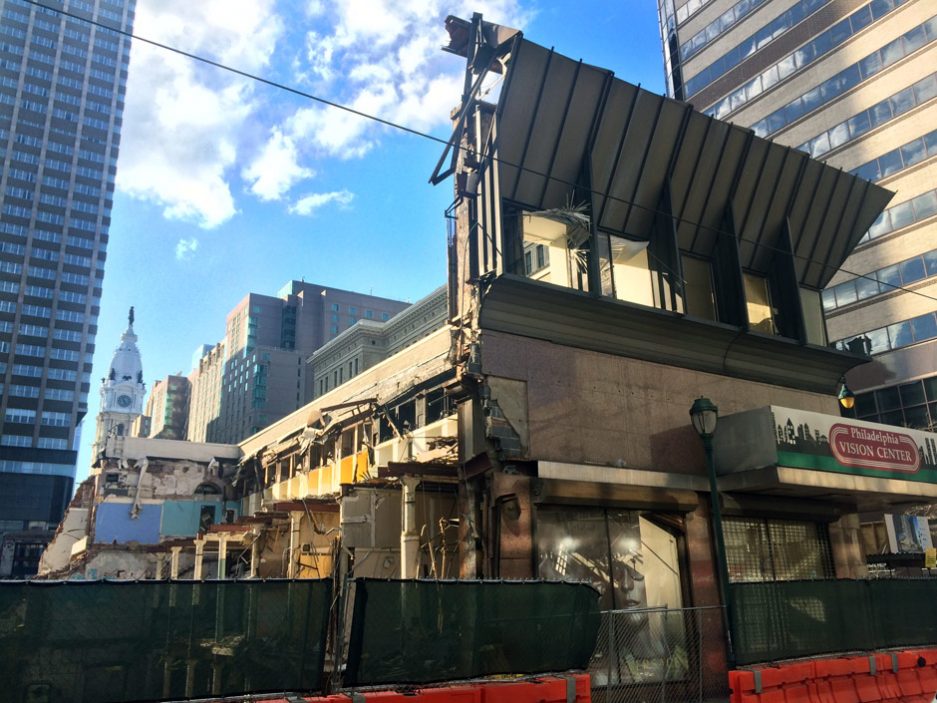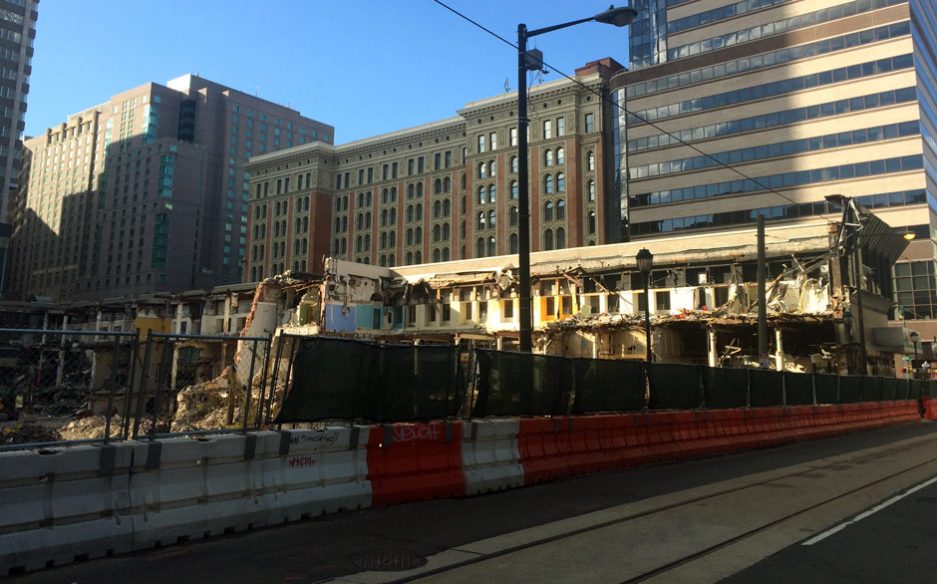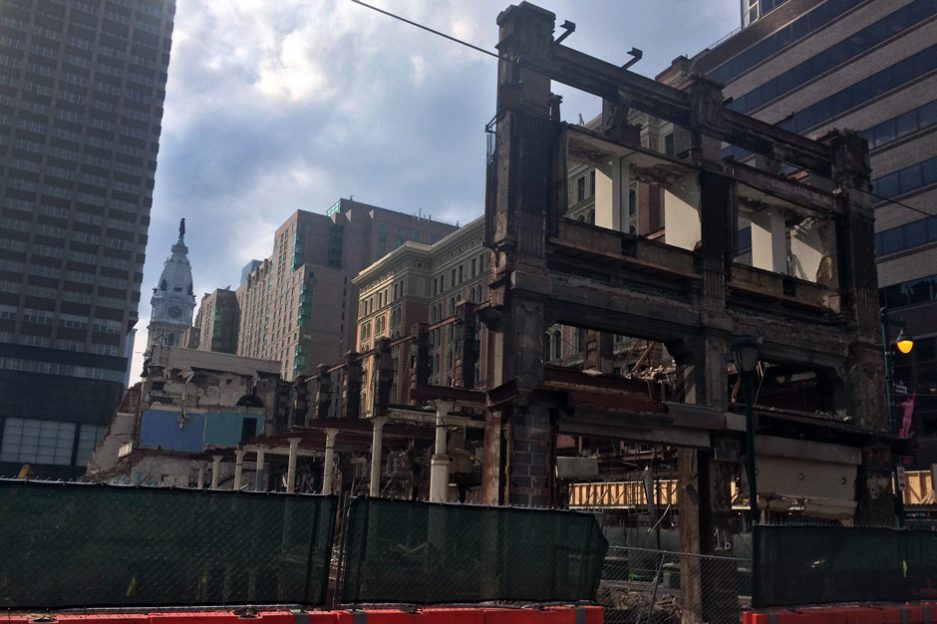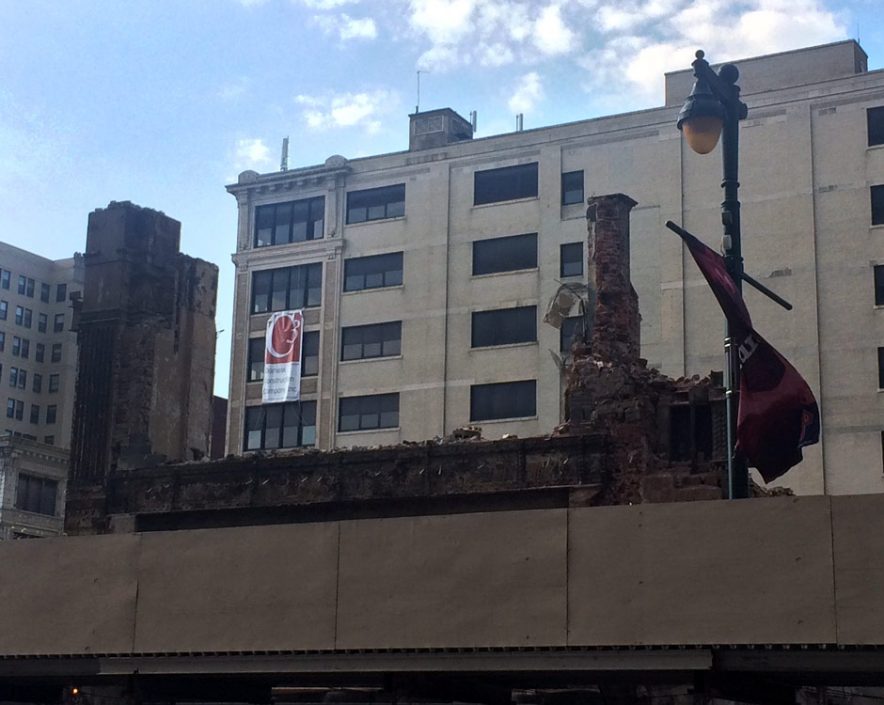 ---
---