30+ Books Philly CEOs Plan to Read This Year
This ultimate reading list is stacked with classics and a number of the latest memoirs, biographies, historical nonfiction, romance novels and more.
---
If "reading more" is one of your goals for 2019, look no further than this list. A few Philly CEOs and business execs have given us their full reading lists for the year, and it includes some of the latest (and even upcoming) releases, with some classics sprinkled in. The local leaders also explain why they're excited to dig into these titles, whether for business or pleasure. For a look at all of their suggestions in a streamlined format, check out our Goodreads list here.
Judith von Seldeneck, founder and chair, Diversified Search
Let Me Finish: Trump, the Kushner's, Bannon, New Jersey, and the Power of In-Your-Face Politics by Chris Christie. I am in the people business by virtue of my profession in executive search so I am always interested in people. Chris Christie has been an enigma to me and I ended up with a very negative feeling about somebody who appeared to have so much potential talent. After reading his book, I have a totally different impression of him, even though I am a Democrat.
Zucked: Waking Up to the Facebook Catastrophe by Roger McNamee. I am fascinated by this young man who barely out of puberty invented one of the most cutting edge ahead-of-its-time businesses of this century. The big unknown is: can he handle the next reiteration of this environment? I just bought this book to find out.
Becoming by Michelle Obama. I wasn't sure what to expect from this book and whether I could even make my way through the thickness. But, from page one it is clearly a deeply moving, personal story of an African American woman who grew up in Chicago and despite humble beginnings, grew into an incredible human being and a very successful young woman in her own right before she met Barack. It's easy to see why he was and is the success he is today, when you are allowed by this woman to look into her soul and see what an incredible person she is. Very inspiring!
Patty Boujoukos, CCO, Sungard AS
How Great Women Lead by Bonnie St. John and Darcy Deane. The book appealed to me because I have a 14-year-old daughter and I hope that she will learn what it takes to be a leader someday in whatever path she chooses.
Nick Bayer, CEO, Saxbys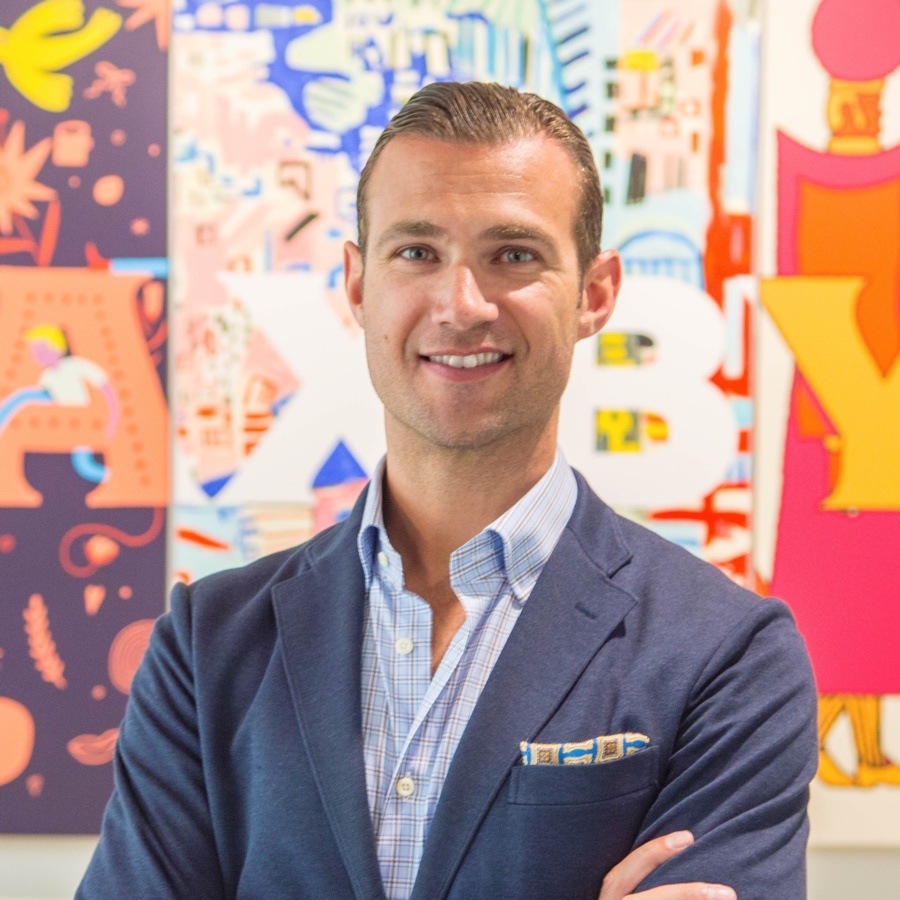 The Subtle Art of Not Giving a F*ck: A Counterintuitive Approach to Living a Good Life by Mark Manson. My good friend Brett Hersh recommended this because with so much going on, it is critical to know the difference between things you should care about and those that are just not top priorities. I admit to enjoying saying yes, but I realize that at this stage in life and my business, I need to accurately and consistently choose between the niceties and necessities of how I spend my time.
Grit by Angela Duckworth. I've read this book twice already, but because it is a part of the Saxbys Leadership development curriculum, I plan to read it annually. One of my biggest takeaways from the book is that grit isn't a fixed characteristic. Although I consider myself a gritty person, as my life and business evolves so too must the manner with which I channel my passion and perseverance.
Mary Tonita Austin, CEO, MT Austin and Associates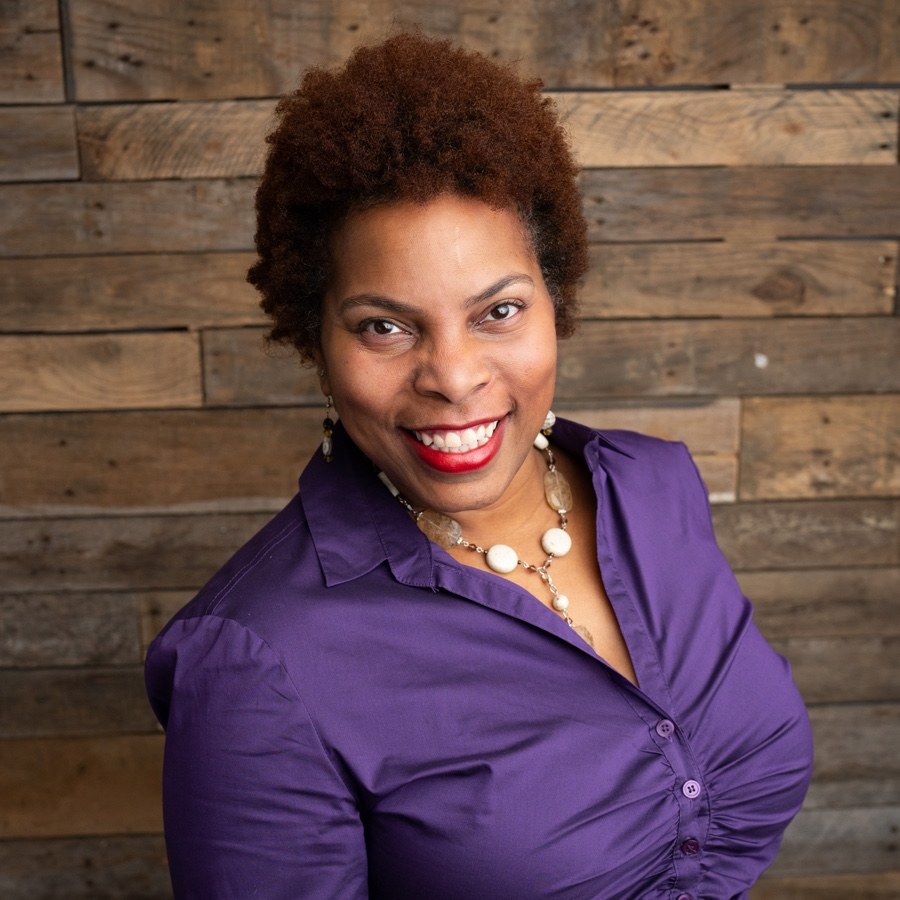 I am currently reading Becoming by Michelle Obama because I saw her at the PA Convention for Women and wanted to hear her entire story. In addition, I plan to read:
It's Not Your Money by Tosha Silver to assist with my work as a financial wellness coach, so I can better help clients understand the road to financial wellness means changing their mindset about money
Heavy by Kiese Laymon, because a good friend and author Nana-Ama Danquah said I should read it!
On the Other Side of Freedom: The Case for Hope by Deray McKesson because I am also a community activist.
This Will Be My Undoing: Living at the Intersection of Black, Female, and Feminist in (White) America by Morgan Jenkins because I can relate as a black woman, feminist and business owner in a world dominated by white male CEOs.
Mark Fried, president, TFG Wealth Management
Start With No: The Negotiating Tools that the Pros Don't Want You to Know by Jim Camp. This book details how any good negotiation will begin with "no" and discusses an alternative negotiating style for a win-win concept. We all negotiate every day of our lives, and it is essential with any vendor or prospect to have strong negotiation skills.
They Can't Eat You: My Unorthodox Path to Outrageous Success by Marc Sparks. I am curious to read about his unique "fifty sparks" that brought him success. It's always valuable to hear perspectives from real-life stories, as there are lessons to take away from each scenario.
The Conversion Code: Capture Internet Leads, Create Quality Appointments, Close More Sales by Chris Smith. I am interested in this book because it discusses the science of capturing leads online and converting them to real-world clients. As technology continues to expand, it is important to be educated on how to use the internet to receive the best outcome.
Kenneth Murphy, partner, Drinker Biddle
Blood in the Water: The Attica Prison Uprising of 1971 and Its Legacy by Heather Ann Thompson. The book chronicles the 1971 uprising and slaughter at Attica prison. I was in elementary school at the time and since I have come to understand that many reforms in our penal system were a direct result of what happened. I want to know that history.
The Soul of America: The Battle for Our Better Angels by Jon Meacham. The author takes a look at past eras of strife and disenchantment. I would like to read and assess what did and did not work in the past and form my own judgment about the best tactic to take out of our present state of division.
Morgan Berman, CEO, MilkCrate
Right now, books are more of a way for me to expand the other parts of my life outside of and in compliment to my role as CEO. Since I am also an engaged woman, I am reading a book the rabbi who is marrying us shared called The Jewish Wedding Now by Anita Diamant. As the child of an interfaith family, I appreciate the nuance to tradition and culture that she brings to that topic.
I am also reading a book I was given as part of my membership in the Philadelphia NationSwell Council, Ari Berman's Give Us The Ballot: The Modern Struggle for Voting Rights in America, a detailed historical account of the fight surrounding voting rights in the United States. I don't think I need to explain why I'm reading this book.
Brian Hart, founder and president, Flackable
Skeleton Keys: The Secret Life of Bone by Brian Switek. I've always had a deep interest in evolutionary biology and much of my approach to public relations and digital marketing is influenced by evolutionary psychology. Skeleton Keys, coming out this spring, examines the biological and cultural history of human bones, bridging paleontology, anthropology, medicine and forensics for a deep exploration into the rigid organs that create the human form.
StarTalk: Everything You Ever Need to Know about Space Travel, Sci-Fi, the Human Race, the Universe, and Beyond by Neil deGrasse Tyson, Jeffrey Simmons and Charles Liu. Named for Tyson's popular radio show it will cover space travel, science fiction, humans and the universe. Running a business, it's easy to lose sight of the bigger picture around our existence and I expect this book to serve as humble reminder of my place in the universe.
Possible Minds: 25 Ways of Looking at AI by John Brockman. Artificial intelligence will transform technology, industry and society over the course of the next decade and beyond. As an agency owner, I'm deeply intrigued by this topic and eager to explore innovative, ethical ways AI can be integrated into our work.
Ernestine Johnson, CEO and founder, Syncrani
Crystal Wright's The Hair MakeUp & Fashion Styling Career Guide 7th Edition by Crystal Wright. This book is known as the beauty artists' industry Bible. As a beauty artist agent, I recommend all freelance photographers, stylists and beauty artist interested in professional agency representation read this book.
Roll Sound…Rolling…Speed Marker…ACTION by Marietta Carter Narcisse. This book contains a glossary of industry jargon and terminology and is great for discussing details with booking producers.
22 Day Writing Challenge by Tressa Azarel. I'm interested in writing a book and developing a screenplay in the near future.
Mahe Bayireddi CEO and founder, Phenom People
AI Superpowers: China, Silicon Valley, and the New World Order by Kai-Fu Lee. This book really dives into how China is emerging and why they are different. It focuses on how China and the US are investing in AI technology and its impact on people.
Factfulness: Ten Reasons We're Wrong About the World – and Why Things Are Better Than You Think by Hans Rosling. Most people have a view of the world that's based on their born culture or social status and this book helps connect the perceived and misperceived notions about how the world is structured, and what poverty really means.
The Power of Moments: Why Certain Experiences Have Extraordinary Impact by Chip and Dan Heath. I love this book because it really is about the experiences and moments in life. How do you create magical moments for people? This can translate directly to areas of business and products.
The Awakened Family: How to Raise Empowered, Resilient, and Conscious Children by Shefali Tsabary. Who doesn't want to understand how to be better at parenting?
Shawn D. McCaney, executive director, William Penn Foundation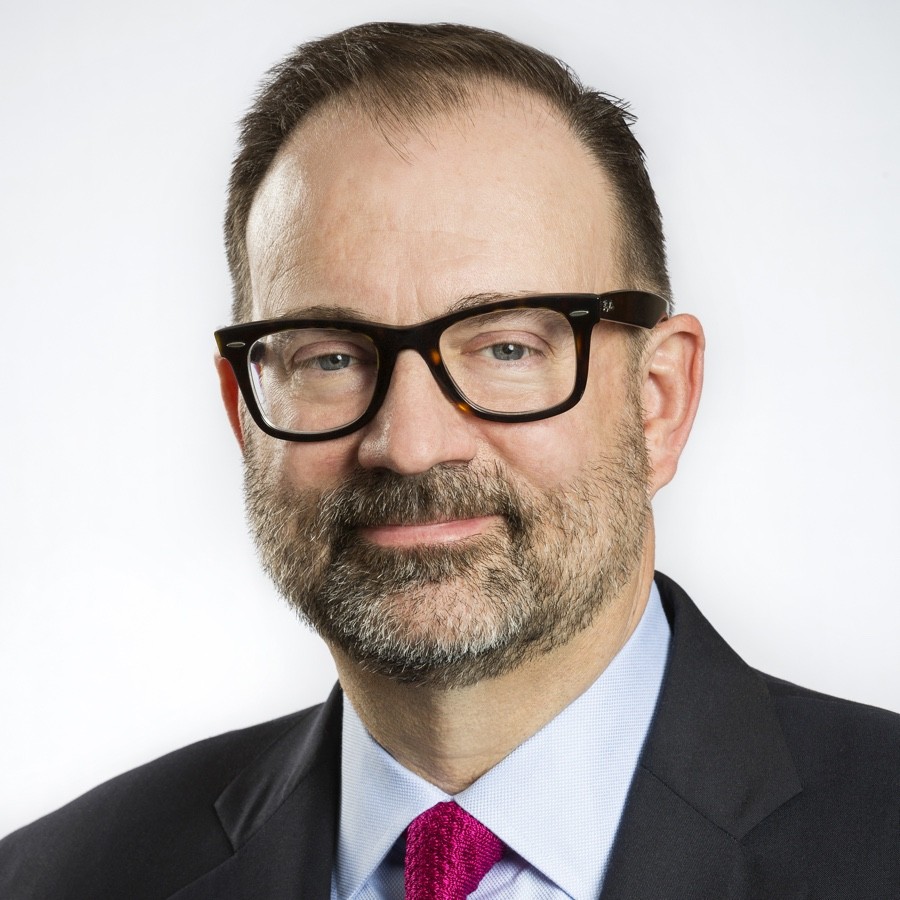 The Forgotten Americans: An Economic Agenda for a Divided Nation by Isabel Sawhill. I worry a lot about the loss of economic opportunity and access to good paying jobs. I am interested in learning more about Isabel Sawhill's notion of creating a "new GI Bill" with the private sector to reskill the nation's workforce, which I think is a timely idea, especially for a place like Philadelphia with the highest poverty rate of any big city in the U.S.
Palaces for the People: How Social Infrastructure Can Help Fight Inequality, Polarization, and Decline of Civic Life by Eric Klinenberg. I believe in the power of high-quality public spaces to contribute significantly to improving local quality of life. Palaces for the People sheds light on the ways in which strong public spaces — such as parks, recreation centers, and libraries – can promote community building and engagement, and help bridge the divides within our communities.
The Enchanted Hour: The Miraculous Power of Reading Aloud in the Age of Distraction by Meghan Cox Gurdon. As parents, we are our children's first teachers and I think The Enchanted Hour will be a great reminder of how important it is to read to our kids, especially in their earliest years when they experience so much rapid brain growth.
Handbook of Biophilic City Planning Design by Timothy Beatley. As a former urban planner, I am intrigued with Beatley's notion of going beyond the utilitarian benefits of green infrastructure and recognizing the physical and mental health benefits of increased contact with nature in cities – such as reductions in anxiety and blood pressure.
Rakia Reynolds, CEO and founder, Skai Blue Media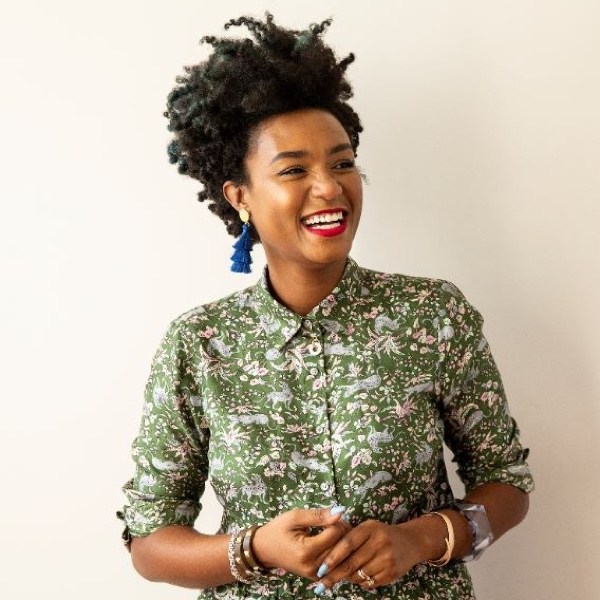 I am currently reading Contagious: Why Things Catch On by Jonah Berger, because the book is a fascinating look into the science behind why certain things "catch on" and others don't. I am also currently listening to the audiobook of The Brain Warrior's Way: Ignite Your Energy and Focus, Attack Illness and Aging, Transform Pain Into Purpose by Daniel and Tana Amen, because the vast potential of the human brain and how it's power is translated into consumer behavior is extremely relevant and topical right now.
Kim E. Fraites-Dow, CEO, Girl Scouts of Eastern PA
The Coddling of the American Mind: How Good Intention and Bad Ideas Are Setting Up a Generation for Failure by Greg Lukianoff and Jonathan Haidt
The Art Forger by B. A. Shapiro
Where the Crawdads Sing by Delia Owens
The Count of Monte Cristo by Alexandre Dumas
Becoming by Michelle Obama
Cognitive Behavioural Therapy: CBT Self-Help Techniques to Improve Your Life by Christine Wilding
On Liberty by John Stuart Mill
Red Notice: A True Story of High Finance, Murder, and One Man's Fight for Justice by Bill Browder
Our Kids: The American Dream in Crisis by Robert D. Putnam
Educated by Tara Westover
Kitchen Yarns: Notes on Life, Love and Food by Ann Hood
A Sand County Almanac and Sketches Here and There by Aldo Leopold
Crazy Rich Asians (Trilogy) by Kevin Kwan
The Art of Relevance by Nina Simon
The Good Earth by Pearl S. Buck
Several are for the Briarwood Book Club, a group of ladies in my neighborhood who have been meeting monthly for years. The others are recommendations from my dad and a few from friends; spinoffs from previous book I have read or referenced in other books; classics that I wanted to revisit; and, related to current events, youth development and leadership.
Kevin Mazzucola, Executive Director, Philadelphia Auto Show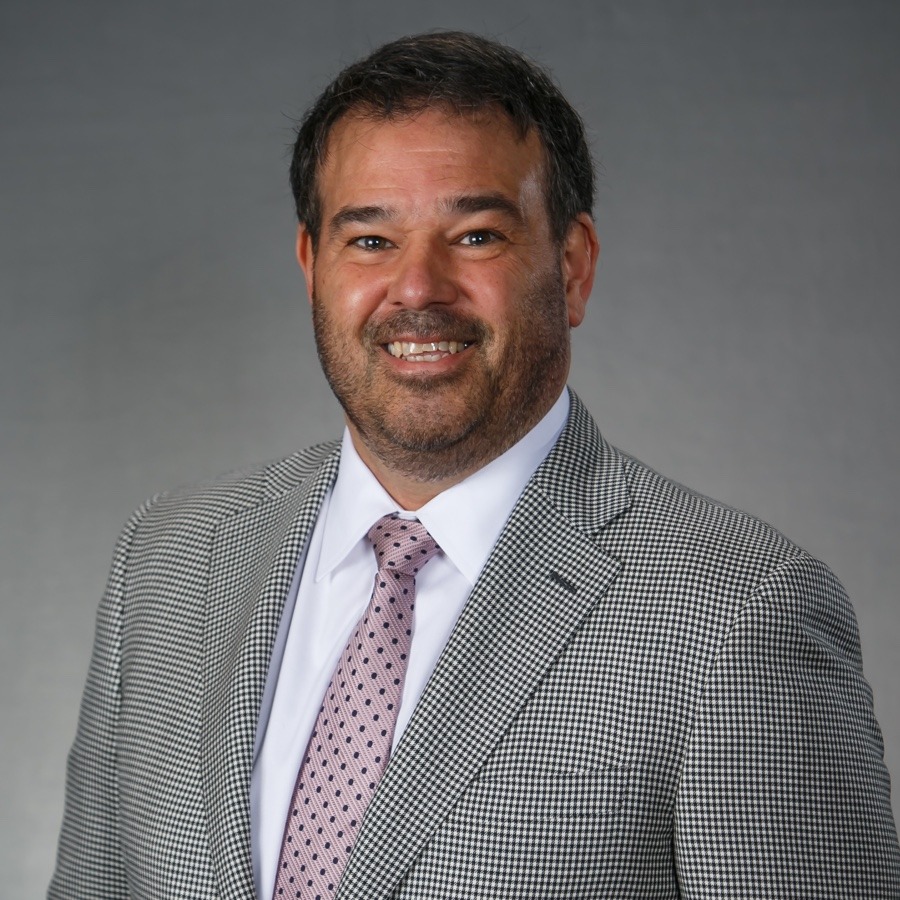 Grit, The Power and Passion of Perseverance by Angela Duckworth. The title say it all, especially considering that grit is part of our city's DNA. Grit is something you choose, you don't have to be born with it, which is a lesson I try to impart upon my two children coming upon college years. Perhaps this will help me be more persuasive about their perseverance!
Fascism, A Warning by Madeleine Albright. I love history, all facets. I look forward to reading about WWI and the chaos in different parts of the word that led to its rising. Are there parallels and lessons to learn? I think the former Secretary of State, who lived through some of these times, would be a great read.
---