I Love My Job: School of Rock Philadelphia GM Jace Miller
A guy who gets to teach kids how to be rock stars. What could be better than that?
---
This weekend and next, the kids of Philadelphia's School of Rock will take to the stage at World Cafe Live and at the School of Rock Philadelphia HQ to perform Nirvana, Rage Against the Machine, The Clash, and Ramones tunes — recitals for the future rock and roll stars of the world. Here, we talk to School of Rock Philadelphia GM Jace Miller to find out what it's like running the city's coolest school.
My full name is… Jace Miller. I think my parents wanted something with a J because of a family thing but then they went a little off the cuff with Jace when I was born in 1983. No Jasons or Jims here.
I grew up in… Trevose, Bucks County.
I graduated from… Bensalem High and then got my associate's degree at Bucks Community in music and voice and now I'm currently finishing my bachelor's from UMASS in arts management.
I started working for School of Rock… back in 2006. Then I left and came back into the picture about three-and-a-half years ago. That's when I became the GM in Philly.
My worst subject in high school was… math. Best: English.
These days, I live in… Fishtown. I love the people and the community aspect of it. It's pretty tight-knit, with lots of young artists and professionals. Reminds me of Brooklyn. Very Williamsburgy. I find myself at Interstate Draft House and Johnny Brenda's a lot.
I drive a… Volkswagen Passat but minimally. Mostly, a bike.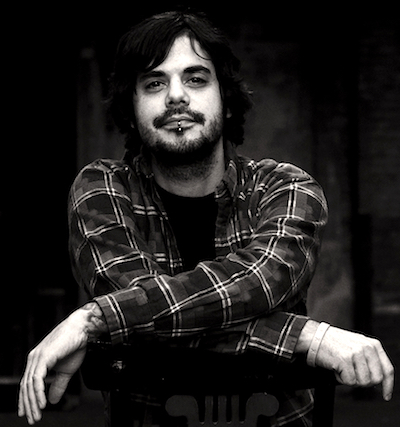 The best thing about my job is… really being able to pass on the passion for music. It's incredibly inspiring to see these kids grasp on to something that changed my life and then watch it change theirs in real time.
I started playing music… a long time ago. When I was a baby, I actually sang a lot. And when I was 12, I started playing guitar and by the time I was 14, I was playing out in bands, which I still do today.
My first band was named… Captain Static. It barely got out of the basement. Very Radiohead meets Smashing Pumpkins.
The most stressful thing about my job is… juggling all of the aspects that need to be juggled. There are a lot of faucets turned on between managing the staff and answering questions from parents and keeping everything in line.
If I weren't doing this, I would probably be… walking dogs. I owned a dog walking company before this.
My parents wanted me to grow up to be… happy.
If you want to join School of Rock, it will cost you… $299 per month for the performance program, which includes one 45-minute one-on-one lesson each week and a two-hour group rehearsal each week. It all culminates in shows at the end of each season.
The youngest kids we take are… three and four. We have a Little Wings program where they learn melody and rhythm in a group setting.
My current band is called… Alright Junior. We've been together since 2006, we tour regularly, we've opened for national acts like Incubus and Cake. We're always writing new music. On January 6th, we're at the Grape Room in Manayunk.
The toughest thing about the music business today is… that the industry is just so upside down at this point. Having talked with so many A&R reps over the years, it seems everybody is afraid of taking chances, losing their jobs. There's just so much pressure around money in general. It's just crazy. The industry is insane. It's difficult for anyone coming up unless you've got solid connections already or money behind you. But you do it because you love to do it.
The first concert I ever went to was… the Beach Boys in Atlantic City in the 1980s. My parents were big fans of the oldies and took me to see Tina Turner, Sha Na Na with Bowzer, and other people like that, all in Atlantic City. But then when I was eleven, I went to see Paul McCartney at the Vet and that just blew me away, and I was like, OK, this is what I want to do.
The last big concert I went to was… Roger Waters at Wells Fargo Center. We had the kids perform there. They did "Another Brick in the Wall" with him. Definitely a once-in-a-lifetime experience. We can thank Bryan Dilworth from AEG for making that happen.
Trying to corral a bunch of teenagers these days is… hilarious. It's cliché, but kids seem to be growing up a little bit quicker these days. It can be difficult, but at the end of the day, it's just funny.
---
---