Why T.J. Maxx Is Just Right for East Market
The retailer is the newest addition to the project that's expected to revitalize Market East.
---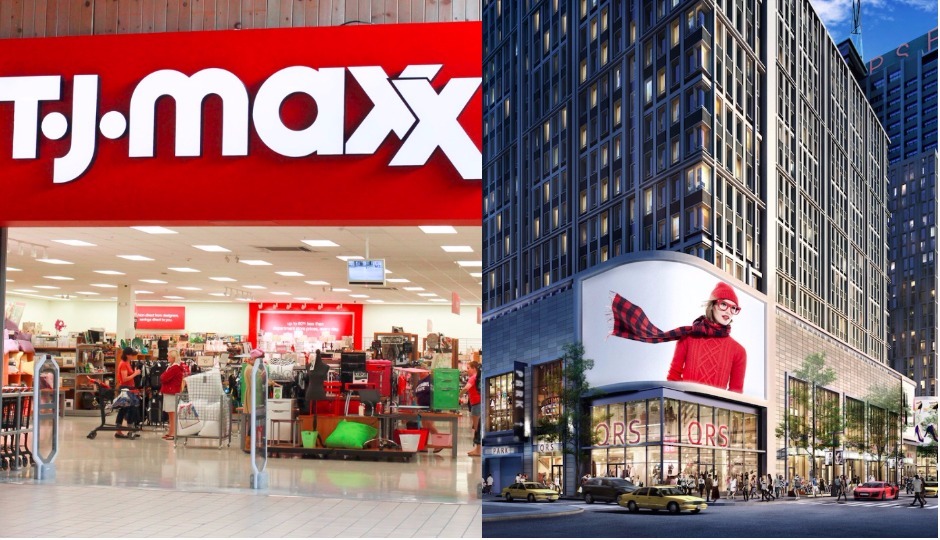 Move over, Market Street Marshalls. A new discount retailer is moving to that part of town.
The Inquirer reported this week that a new T.J. Maxx will open its doors in Philly in the coming months as part of the highly-anticipated East Market development, which runs from Market to Chestnut and from 11th Street to 12th . Both parent company TJX, which also owns HomeGoods and Marshalls, and developer National Real Estate Development have yet to make an official announcement.
Sources close to the project told the publication that the store will join other tenants that have already locked in a space at the 4.3-acre development. That's Mom's Organic Market (which opened Friday morning), Wawa (to open in 2018), Iron Hill Brewery (coming spring 2018), and City Fitness (slated to open spring/summer 2018).
T.J. Maxx is the first retailer of its kind to sign a lease with the East Market project. And though it'll move into an area already populated by similar off-price stores — Century 21 and Marshalls, for example — the introduction still makes sense. As retail undergoes a massive structural shift as a function of e-commerce, the off-price store, which sells everything from women's apparel and home goods to wedding merchandise, can appeal to a broad range of customers as the area's residential population expands.
"When I see retailers like T.J. Maxx, Marshalls, and Century 21 opening up in Market East, the common thread is that they're discount retailers," Lauren Gilchrist, JLL vice president, director of research for Philadelphia told Philly Mag. "So as e-commerce gobbles up a lot of traditional retail operations, these stores attract people that are in the shopping experience for the thrill of the steal or the thrill of the hunt."
She added, "When I think of Market East as an emerging shopping district, it is not Walnut Street. It's not a high-end retail district. It's very much an emerging district. Off-price retailers have an opportunity to serve a broader customer base."
And will T.J. Maxx's tenancy mean anything for nearby Philly retail cornerstones like Macy's or even the revamped Gallery project?
Not really, Gilchrist says. If anything, the store's presence is good news for other retailers.
"T.J. Maxx hits the middle market strongly as far as brands go and that doesn't really exist there now," she said. "I don't think it will create a negative co-tenancy environment."
The gallery has shifted its strategy away from being exclusively outlet-focused, and the more concentration retail you get in any particular area, the better the experience is for all retailers, even for an established store like Macy's, she explained.
"There's so much retail space along that corridor at this stage," Gilchrist said. "This is really just the first stage that we are going to see."
Follow @fabiolacineas on Twitter.
---
---