Urban Outfitters Says Retail Landscape Is Oversaturated
The clothier's shares fell on Wednesday after reporting earnings that fell short of estimates.
---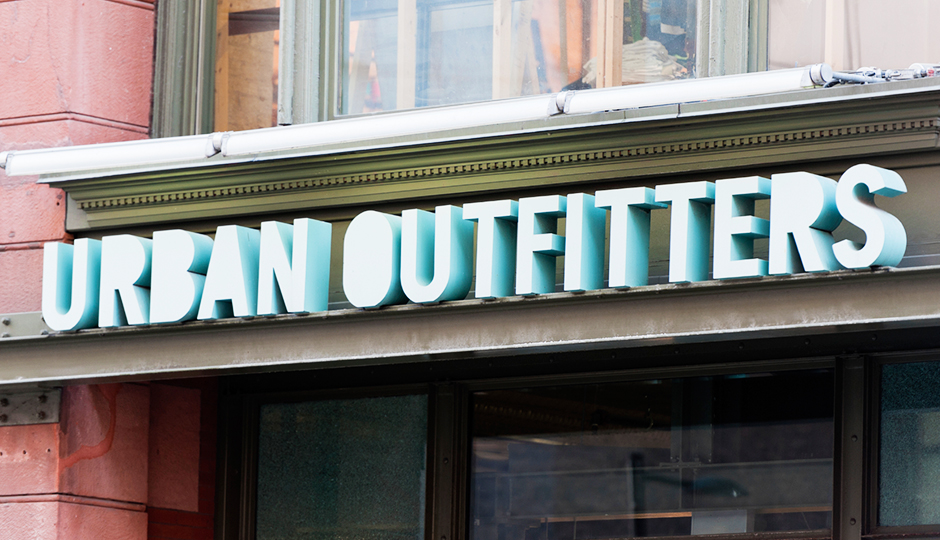 After reporting lower-than-estimated fourth quarter earnings, Urban Outfitters shares dropped more than eight percent on Wednesday and CEO Richard Hayne says the dire state of the retail landscape is to blame.
On this week's earnings call, Hayne said the U.S. market is oversaturated with retail stores and too much of the space is taken up by stores selling apparel.
"Our industry, not unlike the housing industry, saw too much square footage capacity added in the '90s and early 2000s. Thousands of new doors opened and rents soared. This created a bubble. And like housing, that bubble has now burst," he said.
And the result of the result of the burst are "doors shuttering and rents retreating," with the trend continuing and potentially accelerating in the future, said. Coming off of what Hayne called a disappointing holiday season, with higher markdowns than expected, the store isn't pressed to sign any new leases.
The Navy-Yard based Urban Outfitters operates about 200 Urban Outfitters and Anthropologie locations in the U.S. and close to 130 Free People stores. This year they plan to open up 15 new stores in North America, fewer than the 26 and 29 locations they opened over the last two years, respectively, according to CNBC. And as for the company's food and beverage operation, it opened up two new restaurants in fiscal year 2017 and acquired 6 Vetri Family restaurants.
Because the company's net sales were $1.032 billion, up 1.7 percent from the same period last year, but marginally below the estimate of $1.037 billion, they'll be taking expansion cautiously and experts and the company itself have said the brand, particularly Anthropologie, will have to rethink its apparel collection to re-identify the base of customers it's courting.
And the company won't be too far from controversy still. Philly employees recently expressed outrage over the company's new flex-time policy that's affecting their child care schedules.
For now, Hayne says the company will focus on selling more merchandise directly to consumers online as the company has put in direct marketing expenses to support its e-commerce growth over the last fiscal year.
"We are pleased to announce record fourth quarter and full year sales driven mostly by the continued success in the direct-to-consumer channel," he said in a statement. "As we enter a new year, we will continue to shift our efforts and spend into our fastest growing channel."
Follow @fabiolacineas on Twitter.
---
---