June 2, 2018
|

9AM – 3PM
Drexel Recreation Center
Event Highlights
All-levels fitness classes from the region's best instructors
---
Inspirational speakers and wellness sessions benefiting the mind, body, and soul
---
Cooking demonstrations and healthy eating tips
---
Breakfast, lunch, and a healthy happy hour
---
A bustling marketplace filled with vendors to help you live a balanced, healthy life
Fitness Class Schedule
Good news! This year, all our fitness classes — including the indoor studio classes — will be enrolled on a first-come, first-served basis. That means you do not need to preregister for any of our classes ahead of time.
10am Classes
---
Time:

10am

•

Location:

STUDIO 1
Dance Like Beyoncé's Watching
with Alexis Rose Artis, Alexis Rose Xperience
Alexis Rose Xperience Fitness is an all-levels dance experience in a no-judgement zone. A music-fueled strength training segment targets the arms, stomach and glutes, while the Beyoncé dance choreography lesson doubles as a full-body, sweat-inducing workout.
---
Time:

10am

•

Location:

STUDIO 2
ShockWave WaterRower Circuit Training
with Drexel Recreation Center, Cara Lanci
This circuit challenge—which utilizes a specially designed WaterRower rowing machine—will have you doing short-burst, high-intensity, calorie-torching intervals alongside functional strength and sculpting stations. Expect your legs, core and arms to feel the burn.
---
Time:

10am

•

Location:

TENT
Balboa Boot Camp*
with Osayi Osunde, Fit Academy
This is a high-energy, total-body HIIT workout featuring strength exercises followed by short bursts of cardio. If you're not dripping sweat by the end, you're in the wrong class!
---
Time:

10am

•

Location:

POOL
Floating Yoga
with Stacia Nero, Aqua Vida
Amp up your practice by taking your downwards dogs to a floating paddleboard. Expect added stability and balance changes, an increased focus, a deeper connection to the water and lots of laughs.
---
Time:

10am

•

Location:

TRACK
Intro to Triathlon Training
with Ali Cook Jackson, Never Give Up Training
Whether you're simply curious about triathlons or have raced many times, this class is for you. A tri pro will walk you through a full-body track workout, show you the exercises that'll get you race-day ready, tell you about the gear you'll need, and more.
---
Time:

10am

•

Location:

POP-UP (lawn)
Acro Yoga Workshop*
with Rob Li, Torc Yoga
Develop strength, flexibility, and body awareness in this partner-based class that combines acrobatic moves with yoga. Learn the basics or get more experience with difficult variations. No experience necessary. Bring a partner—or make some new friends!
11am Classes
---
Time:

11am

•

Location:

STUDIO 1
HIIT the Barre
with Crystal Widmann, Y2BFit Yoga & Barre
With tabata-style intervals, this is barre class turned way up. The high-energy workout will burn fat and sculpt lean muscles through both barre and high-intensity resistance exercises.
---
Time:

11am

•

Location:

STUDIO 2
Body Pump
with Drexel Recreation Center, Nicole Koedyker
This strength-training workout challenges all major muscle groups by using the best weight-room exercises likes squats, presses, lifts, and curls to the tune of great music.
---
Time:

11am

•

Location:

TENT
Pop Queens Total-Body Toning*
with Jackie Dragone, Rhythmlab
Set to the beat of your favorite Pop Queens anthems, this total-body workout uses your own body weight to work each muscle group to fatigue. Not a dancer? Don't stress: you'll rely on familiar functional movements like planks, squats, and pushups, just arranged in a refreshing way.
---
Time:

11am

•

Location:

POOL
Float & Sculpt Boot Camp
with Jenny Lofaro, Aqua Vida
Take your boot camp to the water with this all-levels workout. This class—which is done on floating mats—combines muscle-sculpting, core-firming resistance band moves with a high-intensity, low-impact, full-body workout. Think burpees, lunges, squats, and core moves, all designed for maximum calorie burn in the shortest amount of time. Get ready to get fit, get healthy, get wet, and have fun!
---
Time:

11am

•

Location:

TRACK
Relay Racing
with Holly Waters, Fitness Alive
This fun-spirited, high-energy track workout will take you back to high school Field Days. The workout will kick off with a team warm-up, followed by drills, then the main course: relay races, with a variety of distances in the mix. Expect to burn calories while cheering on your teammates.
---
Time:

11am

•

Location:

POP-UP (lawn)
Hustle & Flow
with Kiera Smalls and Takia McClendon, City Fit Girls
This high-energy, total-body workout strengthens your core, improves your speed, and increases mobility. With trap, rap, and club music playing in the background, the class is broken down in two parts. Hustle, uses bodyweight and dynamic movements to build strength, while Flow is a low-impact, stretch sequence that improves flexibility and aid recovery.
---
Time:

11am

•

Location:

POP-UP (Third Floor)
Impact Small Group Training
with Carmen Delmastro, Drexel Recreation Center
Take the personal attention of personal training and combine it with the energy of group classes, and you've got Impact, Drexel's small-group training program. Build strength and improve your fitness — along with your morale — as you and your teammates move through this action-packed sweat session together.
12pm Classes
---
Time:

12pm

•

Location:

STUDIO 1
Best of the 2000s: Step Aerobics
with Kahree Steplight, StepLight
This is not your mama's step class. StepLight is a revolutionary fitness program built around a step board, where instructor Kahree Steplight will take you through a high-energy physical conditioning workout to all your fave throwback artists from Britney to NSYNC to Destiny's Child.
---
Time:

12pm

•

Location:

STUDIO 2:
Indoor Cycling
with Jessica Sullivan, BodyCycle Studio
Take a ride fueled by the women heroes of hip hop. From Nicki Minaj to Cardi B, this stationary bike trip will test your endurance by taking you through high intensity intervals, sprints, hills, and more, while your favorite artists will keep you motivated.
---
Time:

12pm

•

Location:

TENT
Namaslay Yoga*
with Adriana Adele, Three Queens Yoga
Think you've taken every yoga class out there? Think again. This vibrant 45-minute practice is set to the beat of all your favorite divas, hip-hop, and R&B artists, both old school and new. With movement and music, you'll integrate and align aspects of the breath, body and spirit. This accessible yet challenging, high-vibe practice will tap into your strength, engage your heart, and give you the power to slay anything in your way.
---
Time:

12pm

•

Location:

POOL
Splash & Sweat Boot Camp
with Holly Waters, Fitness Alive
Philly swim expert Holly Waters will keep you moving, smiling, and definitely sweating in this high-energy aquatic boot camp. No need to be a swimmer to participate; this class is suitable for all experience and ability levels. (But don't forget to bring your suit!)
---
Time:

12pm

•

Location:

POP-UP (third floor)
TRX Circuit Breaker
with Erin Moffitt and Shoshana Katz, BPM Fitness
This full-body workout has small groups working through a variety of stations that incorporate dumbbells, TRX straps, mini bands, and slam balls. Every exercise will be completed for time, and BPM instructors will help you push past your limits and reach your goals.
---
Time:

12pm

•

Location:

POP-UP (lawn)
Glute Camp*
with Robyn Weisman, Results by RW Training
Grab a friend for this booty-building workout. Sculpt a high, tight, skinny jeans-read tush as you torch calories with super-effective lower body moves. This workout puts a little burn to your booty, hamstrings, and core.
SPEAKER
TIME: 9:30AM
LOCATION: The Lounge
Cheat Days and Other Nutrition Myths That Are Messing With Your Metabolism
with Nyree Dardarian MS, RD, LDN
SPEAKER
TIME: 10:00AM
LOCATION: The Lounge
"Decoding the Grocery Store: Shopping Smarter and Owning the Weekly Haul"
with Katelan Glutz, nutritionist, OnPoint Nutrition
SPEAKER
TIME: 10:30AM
LOCATION: The Lounge
Busting Weight Loss Myths: How Small Changes Can Make a Big Difference
with Dr. Charlie Seltzer, MD, Dr. Charlie Seltzer Weight Loss, Lifestyle & Fitness Solutions
SPEAKER
TIME: 11:00AM
LOCATION: The Lounge
It's Okay to Not Be Okay: The Healing Power of Speaking Up About Your Mental Health
with Juliet Sabella, owner, The Wall Fitness
CULINARY
TIME: 11:00AM
LOCATION: The Lounge
Summertime Kombucha Cocktails
with Jessa Stevens, co-founder, Inspired Brews
SPEAKER
TIME: 11:30AM
LOCATION: The Lounge
Demystifying Probiotics: Easy Tips to Get Good Gut Health
with Dr. Tara Nayak, ND
CULINARY
TIME: 11:30AM
LOCATION: The Lounge
How to Make Veggies Your Cheat Meal
with HipCityVeg
SPEAKER
TIME: 12:00PM
LOCATION: The Lounge
Read a Restaurant Menu Like a Nutritionist
with Amy von Sydow Green, MD, MS, RD
CULINARY
TIME: 12:00PM
LOCATION: The Lounge
Meal Prep Like a Boss
with Julie Lichtman, nutritionist, Sweat & Glow
CULINARY
TIME: 12:30AM
LOCATION: The Lounge
Açaí at Home: A Guide to DIY Your Favorite
Frozen Treat
with Hava Rose and Ashley Law of Namaste Nourish
SPEAKER
TIME: 12:30PM
LOCATION: The Lounge
Meditation and Mindfulness: Create Your Stress-Fighting Tool Kit
with Jasmine Bailey, owner, and Elizabeth Silow, meditation instructor, Vitality Meditation
EMPOWER
TIME: 1:00PM
LOCATION: Fitness Tent
The Life-Changing Power of Saying "Yes": How I Went From Homeless to Thriving
Today, Alexis Rose Artis is a sought-after instructor who runs her own fitness company and is recruited by major brands. But a few years ago, her life looked totally different: She was a hundred pounds overweight, struggling to get by, and unsure how to move forward. Through the power of saying "yes" — and unlearning everything she'd ever known about "no" — Artis was able to rewrite her story, reclaim her health, and inspire others to do the same. Learn how she flipped her switch to "yes" and reignite your power and purpose.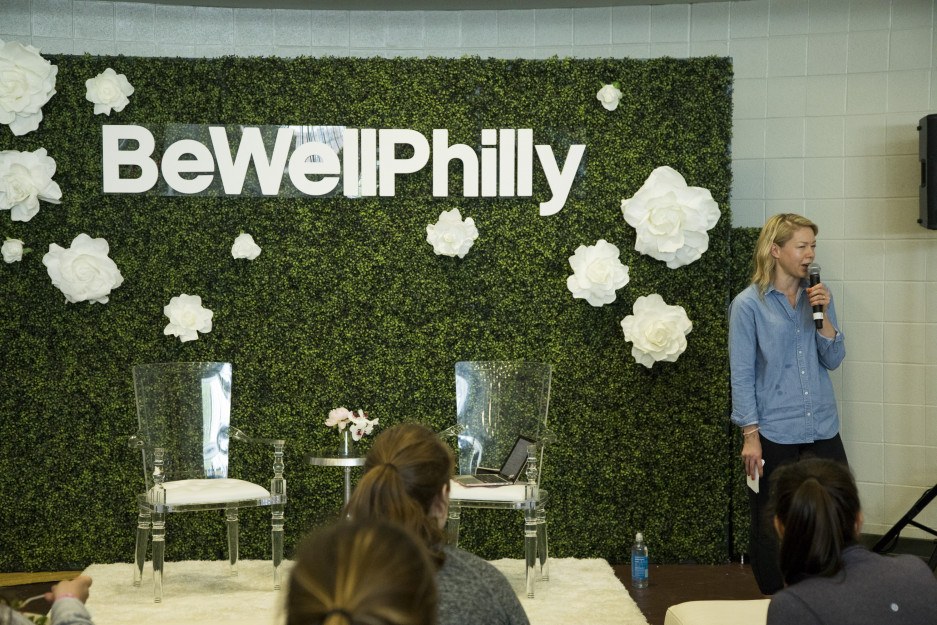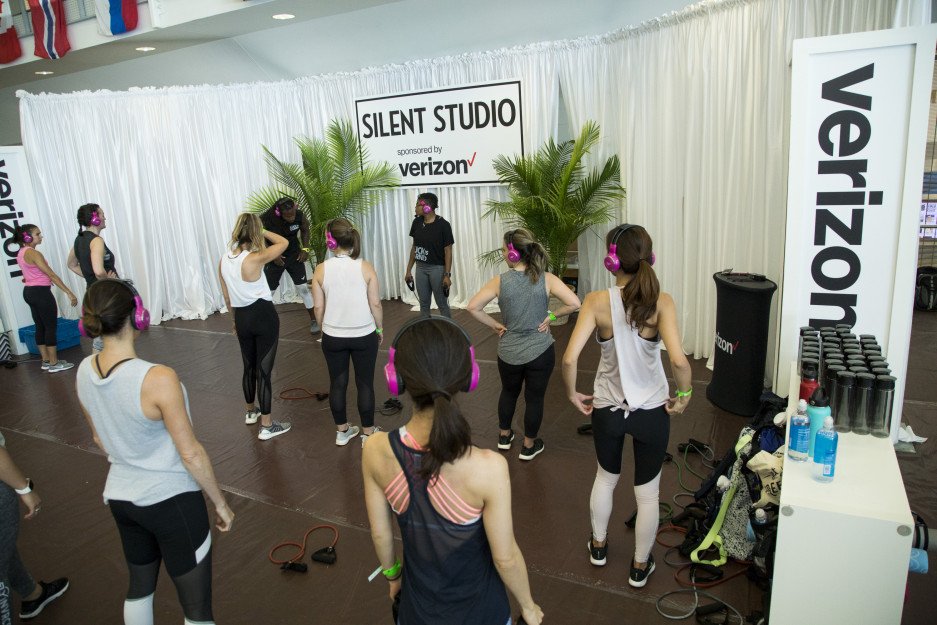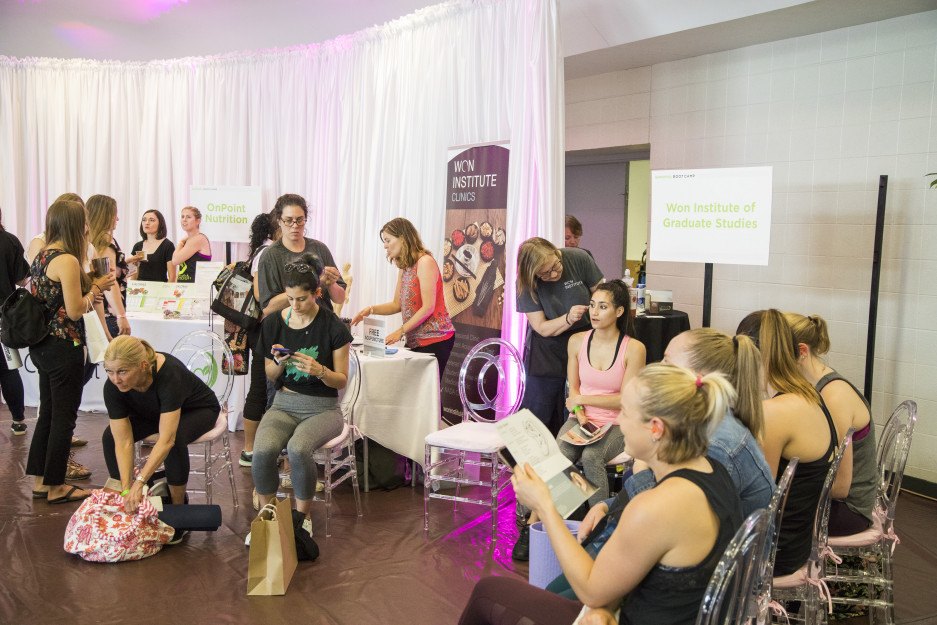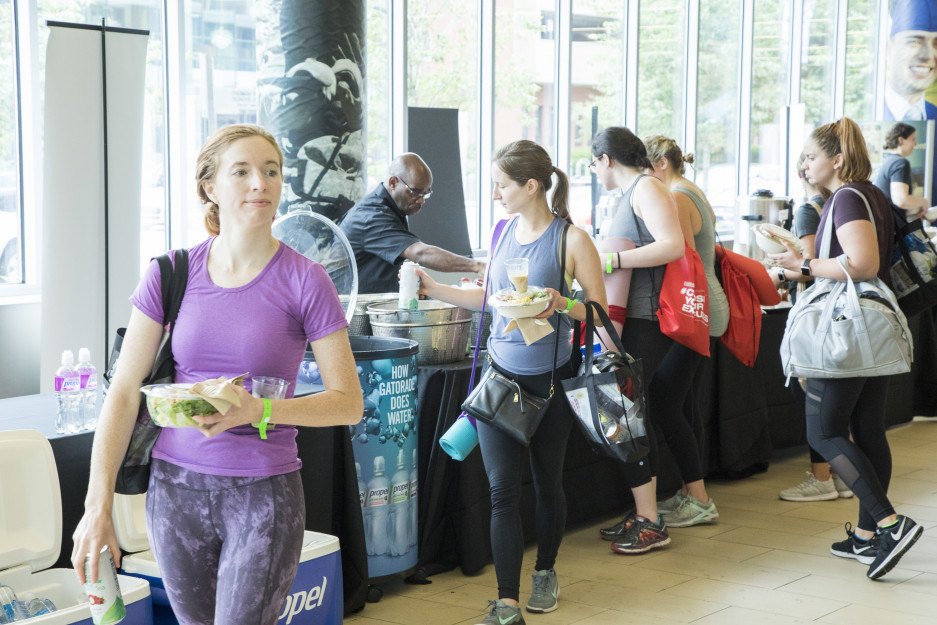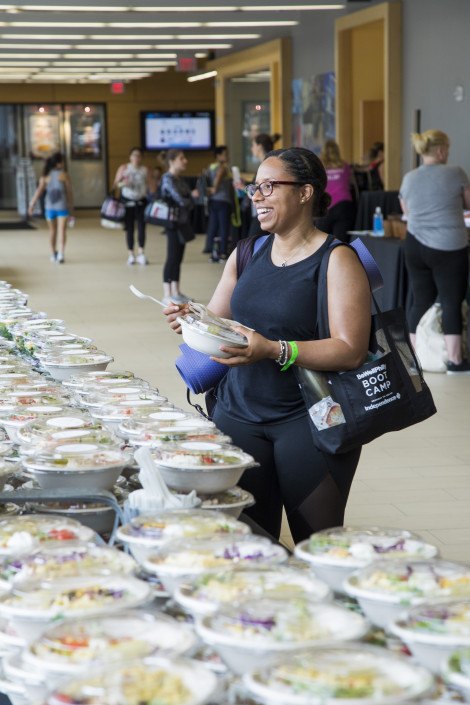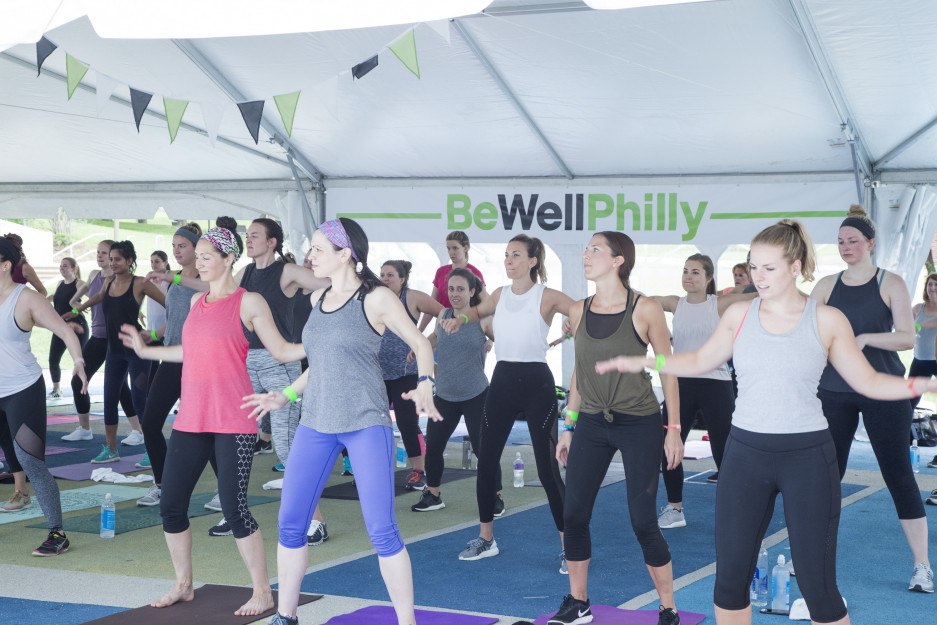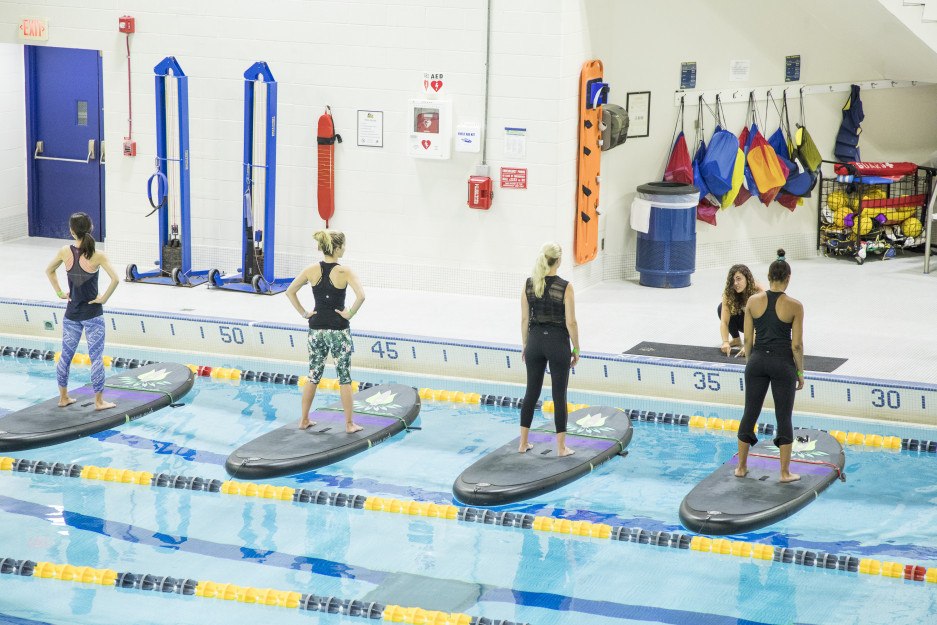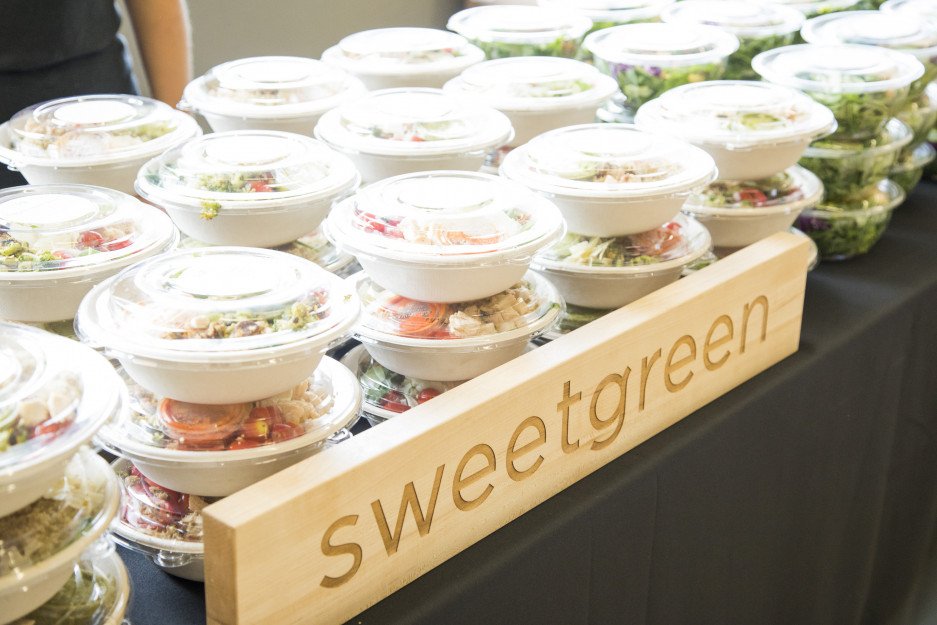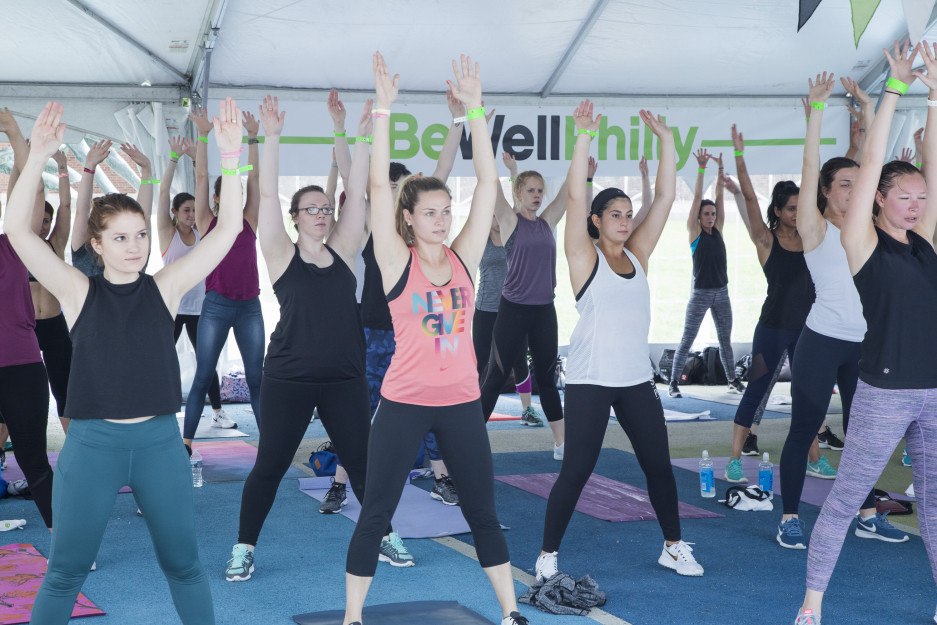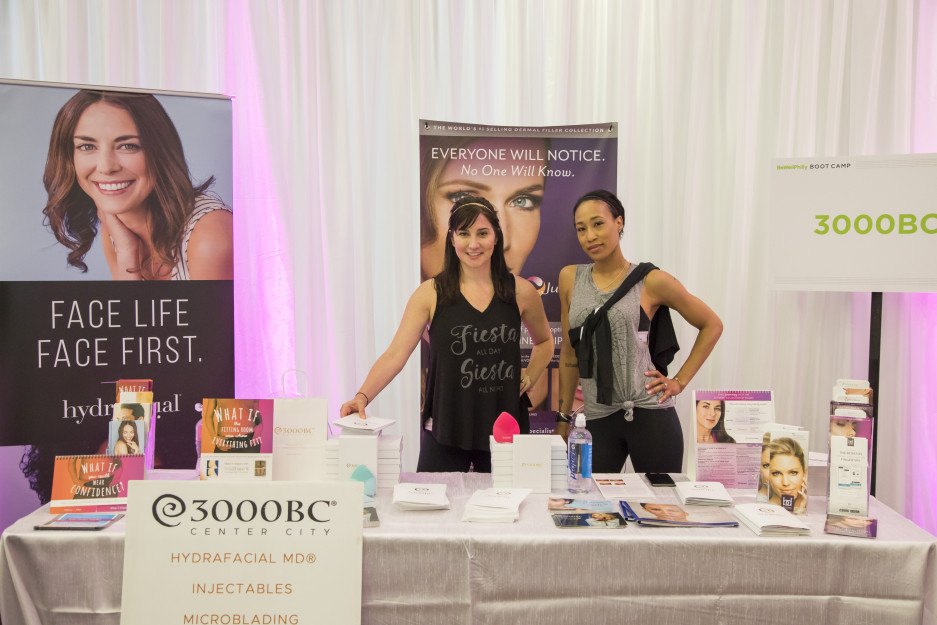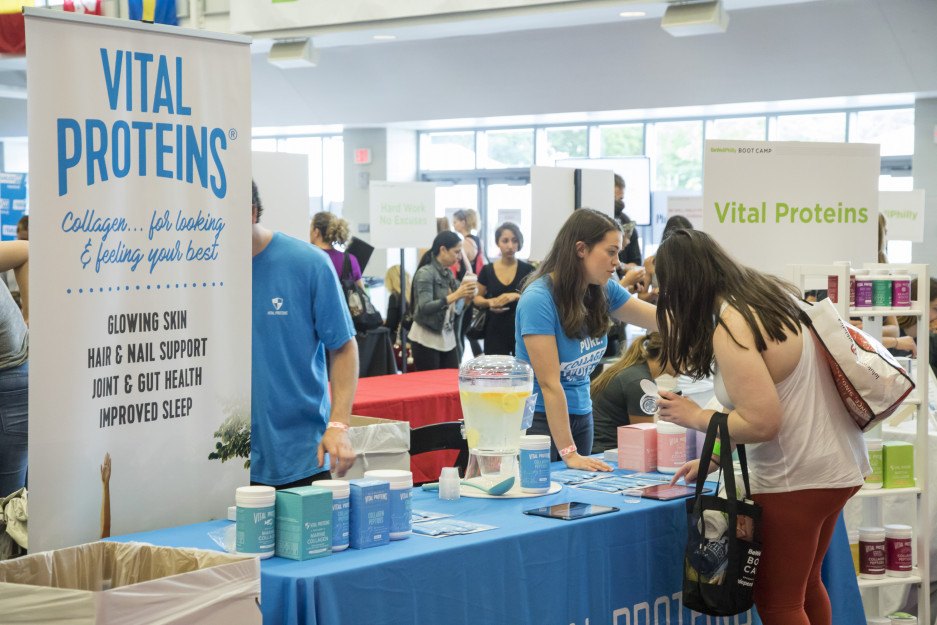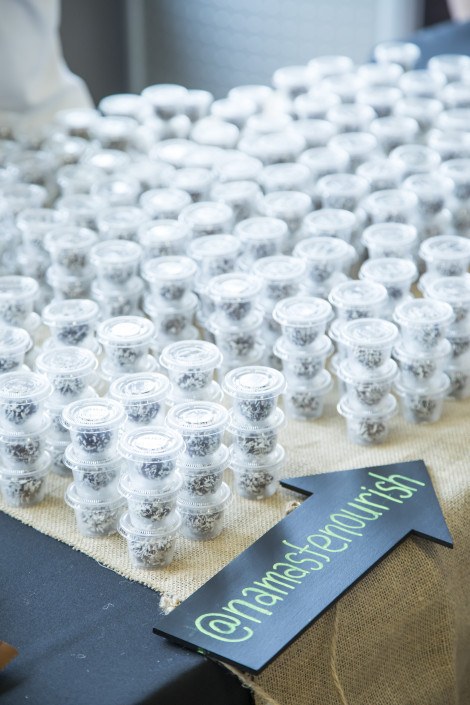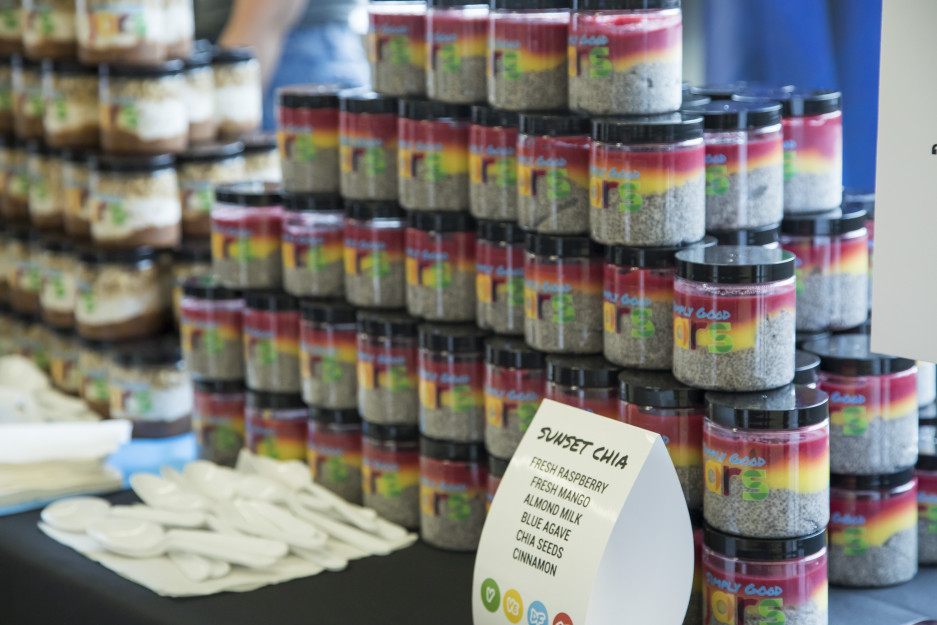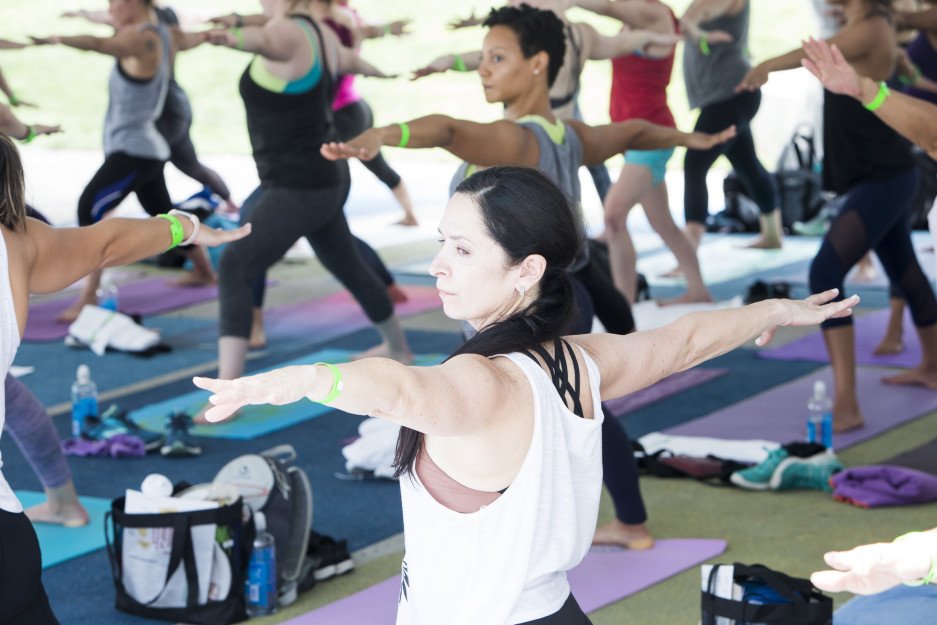 Photo Credit: Nell Hoving
Drexel Recreation Center and Gym
3301 Market St, Philadelphia, PA 19104
The Drexel Parking Garage is the best location for guests and visitors. It is located on the southeast corner of 34th and Market Streets and the vehicle entrance is in the rear at 34th Street and Ludlow Street. The cost to park at this location for the entire day is $8.
For event sponsorship and advertising opportunities, please email Kevin Tague at ktague@phillymag.com for rates, custom packages and more information.