Buh-Bye, Tofu: 10 Seitan Recipes That Blow Tofu Out Of the Water
These recipes will make you wonder why you ever used tofu in the first place.
---

My boyfriend calls seitan, pronounced say-tan, "Satan." This is both hilarious and misleading, because as I've recently discovered, seitan is not the vegan "meat" from hell. The meat substitute, made from wheat gluten (sorry gluten-free folks) and often called "wheat meat," is actually incredibly delicious, super easy to prepare, and really (really!) tastes like meat.
But I don't blame you if you didn't already know this. For years, I too, was a seitan hater. My hate was unfounded: I'd never really eaten it, but it just looked so weird that I passed every time I was given the opportunity. This all changed when, last week, my boyfriend and I sat down at Cantina Dos Segundos, ravenously hungry, and ordered the tofu and seitan fajitas. We usually ask for only tofu—because, again, we were always under the impression that seitan was, well, gross—but this time we were too deliriously hungry to remember. When our plate came and we loaded up our tortillas and bit in, I looked up at him and said, somewhat confused, "Wait—seitan is amazing."
The next morning, the first thing I said when I opened my eyes was, "Man, those seitan fajitas were good." He responded, still half asleep, "I was seriously just thinking that." That's how good seitan is, guys: So good that it will be the first thing you think about when you wake up.
In the past week since I made this discovery, I've been on a seitan cooking spree, whipping up everything from seitan tacos to seitan fried rice. Everything that I've made has made me wonder, Why did I ever use tofu? Store-bought seitan is incredibly easy to prepare: You just dice it up, throw it in a pan with a dash of oil, cook it on medium heat for a few minutes and voila! You don't have to press it like tofu, and it soaks up flavor much faster than tofu, so no crazy-long marinating times are involved. Plus, the texture is truly meat-like. Truly. And it's low-calorie, ringing in at about 100 calories per serving, low-carb, low-fat and high in protein, to boot. The only thing is, it really does look weird. But after one bite, you'll get over that—promise.
Now, tofu will always hold a special place in my heart, but I am officially in love with seitan And soon you will be, too. To help you kickstart your love affair with wheat meat, we've rounded up 10 of the most delicious recipes the Internet has to offer (there's even a vegan Philly cheesesteak in the mix!). Prepare to fall head over heels—or fork—for seitan.
Note: A few of these recipes call for homemade seitan, but the store-bought variety will do just fine.
---
HipsterFood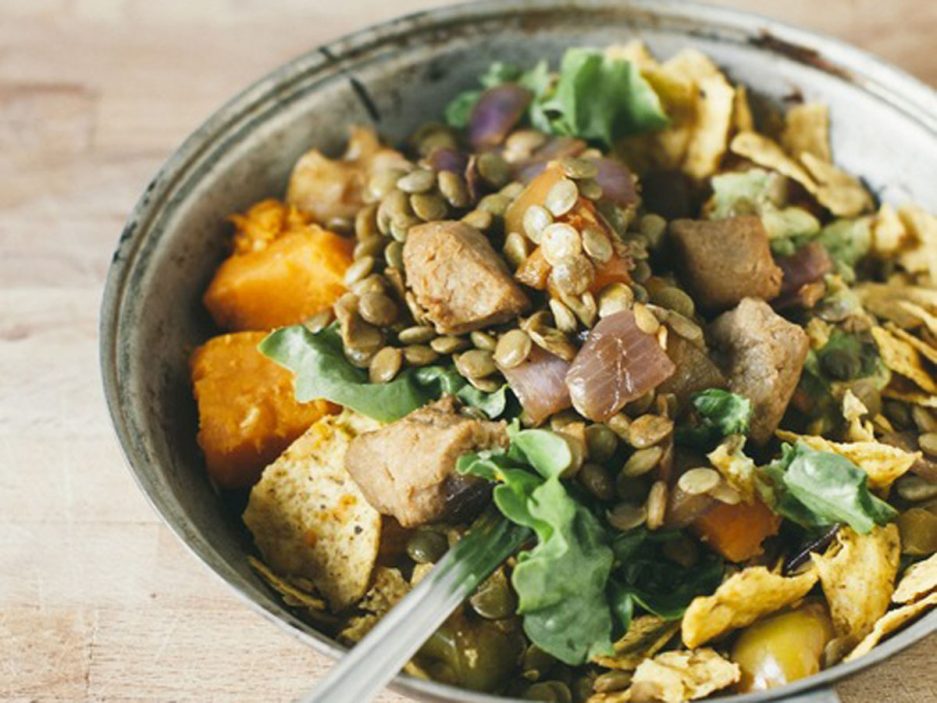 A Happier Better Sebastian

Oh My Veggies
Veggie and the Beast Feast

Lunchbox Bunch

Serious Eats
40 Aprons

Raleys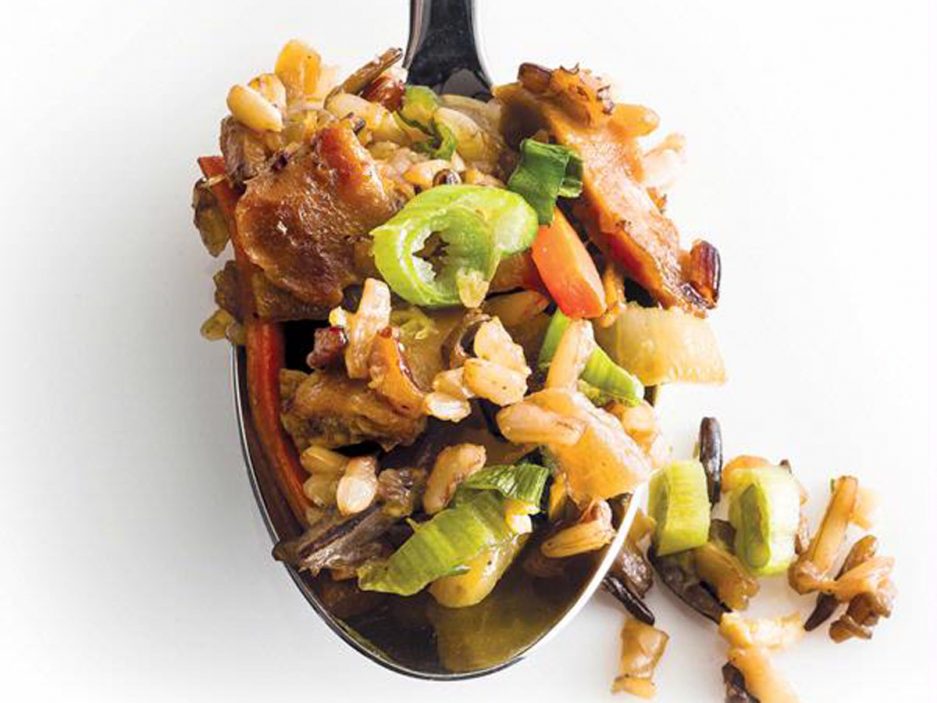 Vegan Yum Yum
Vegan Miam
---
Like what you're reading? Stay in touch with Be Well Philly—here's how:
---