PHOTOS: Be Well Philly Underground Glow-in-the-Dark Run with Yards and Run215
---
I have to admit that I started to freak out juuuust a little yesterday as the clouds started rolling in. I began obsessively checking the hour-by-hour forecast, my spirits sinking as the chance for rain beginning during the evening commute increased steadily as the day rolled on. And then around 5:30, as I was leaving the office for our monthly Be Well Philly Underground gathering, the rain started to fall—lightly, but still, very, very steadily.
I said to Be Well Philly assistant editor Adjua Fisher, "Welp, it might just be me and you tonight."
See, despite our best intentions and planning—organizing with the fab folks at Yards Brewing Company, roping in my pals at Run215—the one thing you cannot control in event planning is the weather. And, boy, did it turn on us last night.
So imagine my joy when, just after 6 p.m., runners started gathering at Franklin Square for our Glow-in-the-Dark Bridge and Beer Run. A few at first, then more and more as our departure time of 6:30 got closer. Then it occurred to me: Philly runners are just awesome people. You give 'em a time, you give 'em a place, and they show up, even if it's rainy and windy and positively freezing outside. By go time, nearly 60 runners had gathered for our big event.
The best part was seeing everyone get decked out, head to toe, in glow necklaces—because, duh, glow-in-the-dark. We were quite the neon motley crew. Then we left in smaller pace groups for a run over the Ben Franklin Bridge and back, spitting rain and all, and ending at Yards Brewing Company, where beer and pizza awaited us. We ate. We drank. We talked about running and racing in Philly. It was a blast getting to know some new folks—can't wait to do it again!
Thanks so, so much to everyone who came out, and to Yards for hosting a gang of cold, wet, energetic runners. If you want to get in on next month's top-secret Underground event, be sure to sign up for our email list to get exclusive alerts. See you soon …
All photos by Susan Nam
---
Glow-in-the-Dark Bridge and Beer Run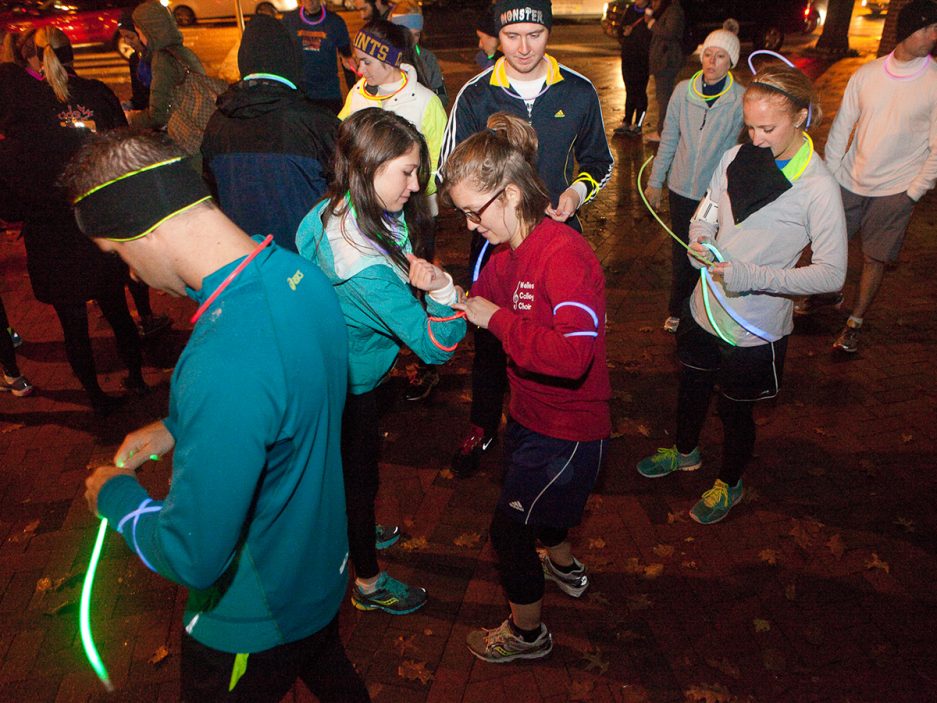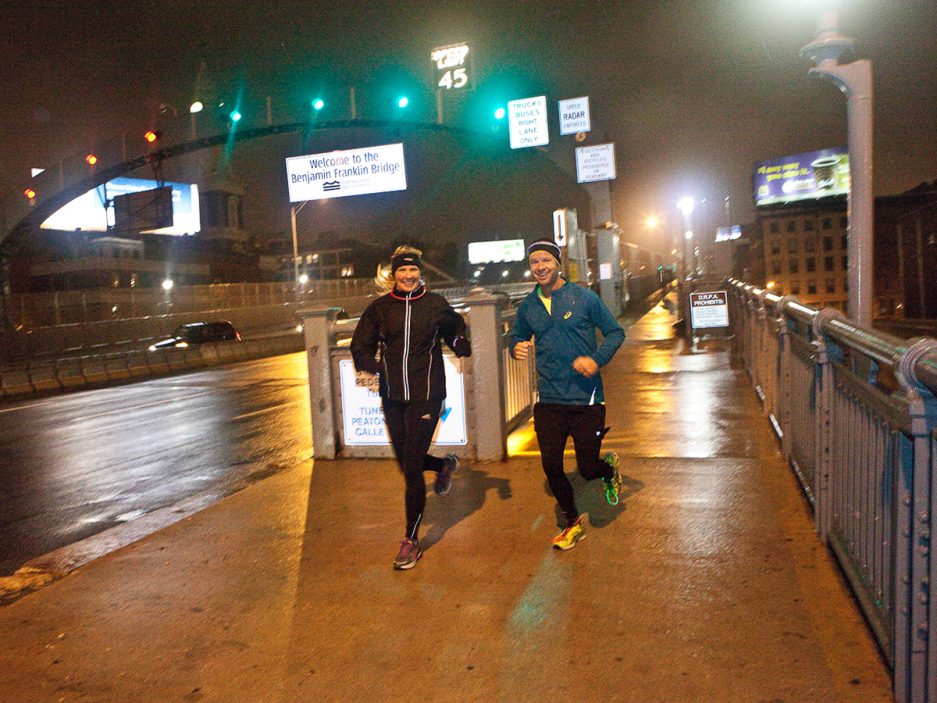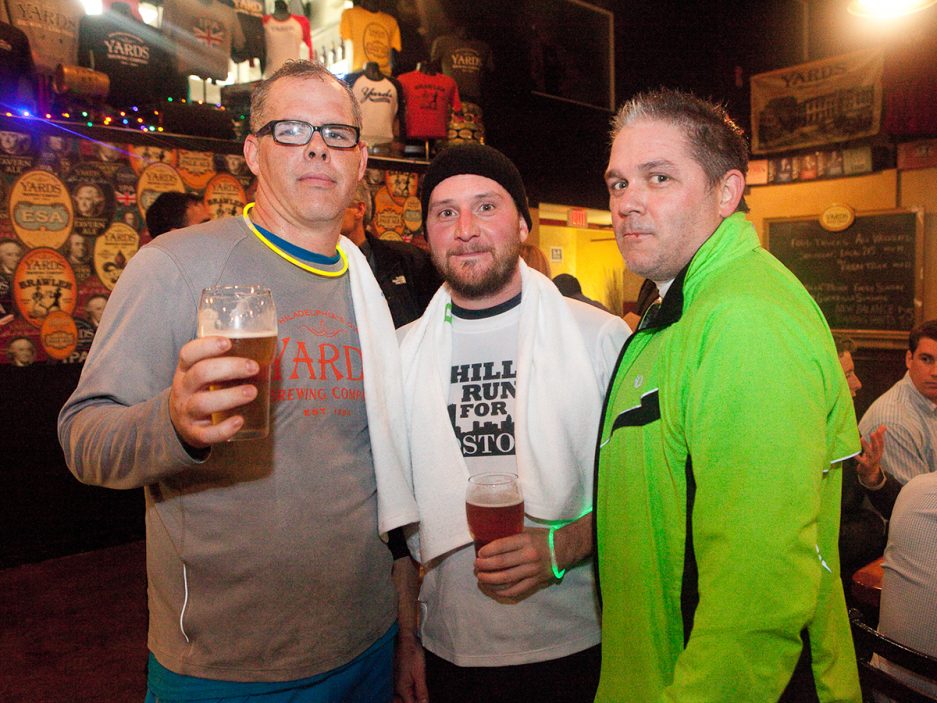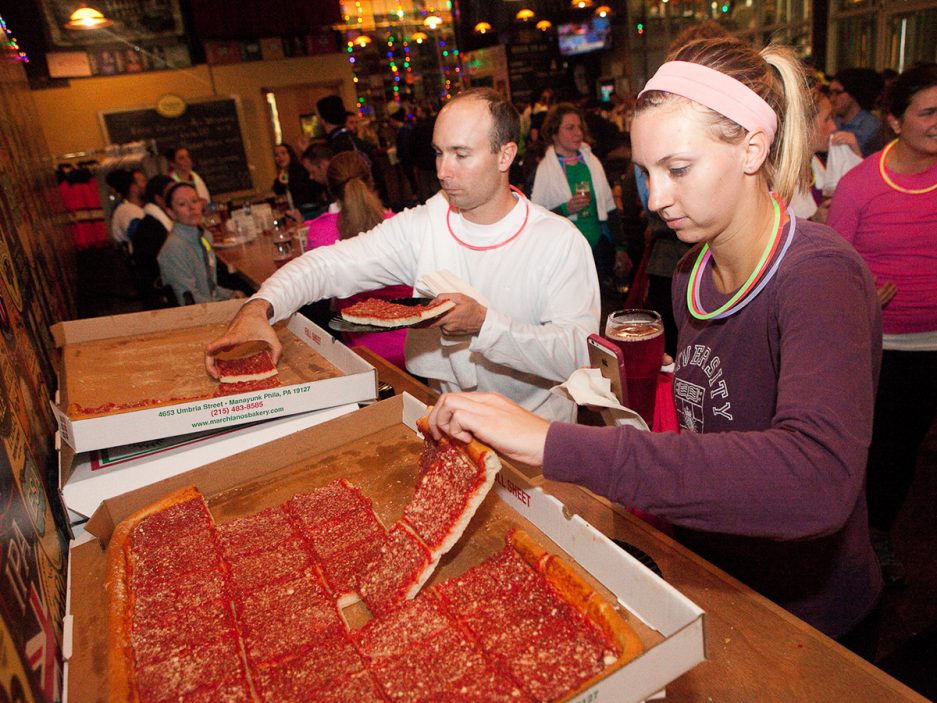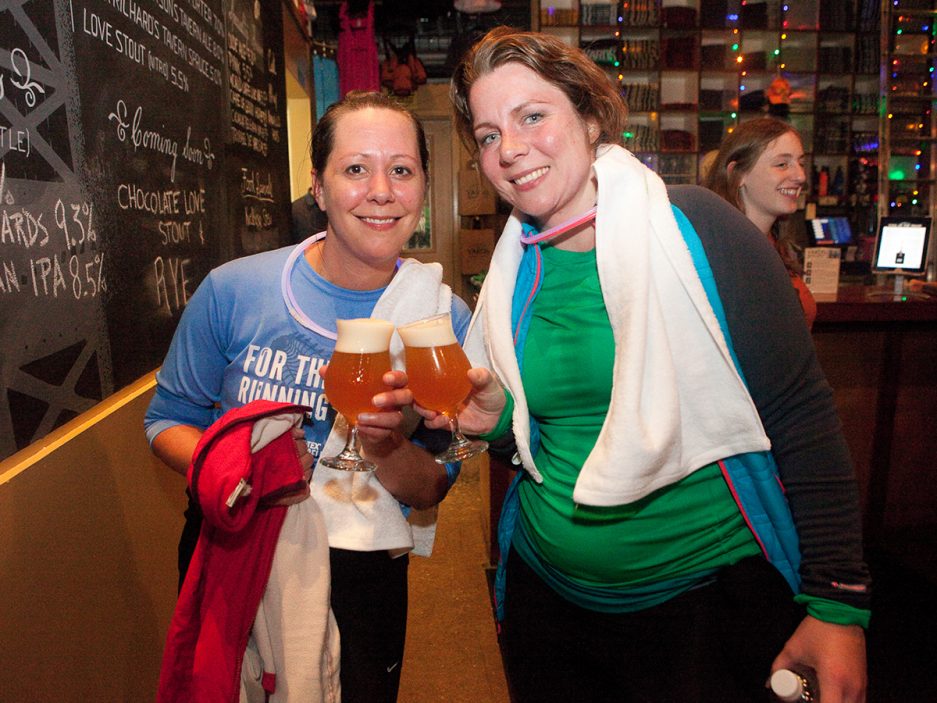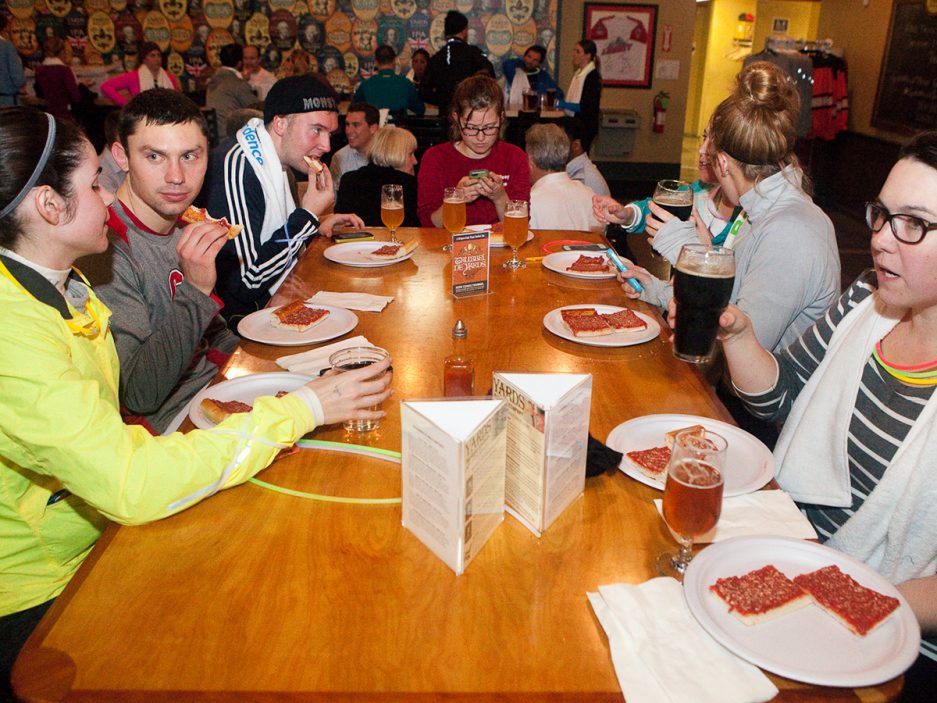 ---
Like what you're reading? Stay in touch with Be Well Philly—here's how:
---