PHOTOS: Our Massive Cross-Training Run with Unite Fitness
---
I don't know about you, but I'm still buzzing from last night's insanely amazing cross-training run with Unite Fitness. We had over 110 people RSVP on our Facebook invite, and I'm fairly certain almost all of them showed up—which, of course, was awesome.
At 6, we left as a giant, street-filling group from Unite Fitness and headed west on Sansom Street. Cars literally cleared the street for us and waited patiently at lights for our gigantic group to get through. It was like that the whole way: up 16th Street, along the Ben Franklin Parkway, down 19th to Rittenhouse, and back again on Locust. We had people waving to us from sidewalks cafes, cyclists cheerfully ringing their bells, and enough camera-ready gawkers at LOVE Park to, well, fill LOVE Park.
At one point, as we were closing in on the Rodin Museum, a tourist with a camera hollered at me, "Hey! What did I just take a picture of?" "A group of awesome people!" I shouted back. "Well … cool!" he said.
So, yes, we were a sight to be seen.
As promised, we stopped along the way of our almost-3.5-mile route to do some mini boot-camp workouts. As the name implies, this was a cross-training opportunity, so not only did we cover a few miles, which counted for cardio (check!), we also knocked out our conditioning with tricep dips at LOVE Park (check out the video I Instagrammed), lunge walks at Logan Circle, push-ups at the Rodin, squat jumps at the Art Museum, partner abs at the Franklin Institute, and burpees at Rittenhouse Square. I think it goes without saying that we were nice and sweaty after the hourlong workout.
We ended at Eat-a-Pita at 12th and Sansom, where the lovely staffers had prepared a delicious spread of veggies, dips and pita—and water. Lots and lots of water.—to help us refuel. It was a freakin' blast, and we can't  wait to do it again.
A few participants asked if we would be doing stuff like this more often and, without giving too much away just yet, the answer is one big, huge, emphatic YES. We have something super cool up our sleeves that we'll be debuting next month, so stay tuned.
Meantime, check out the photos from last night's run. I'll post them on Facebook later today, too, so you can tag yourselves silly.
Thanks to everyone who came out, and to Unite Fitness and Eat-a-Pita for treating us to such a fun night!
---
Be Well Philly + Unite Fitness Cross-Training Run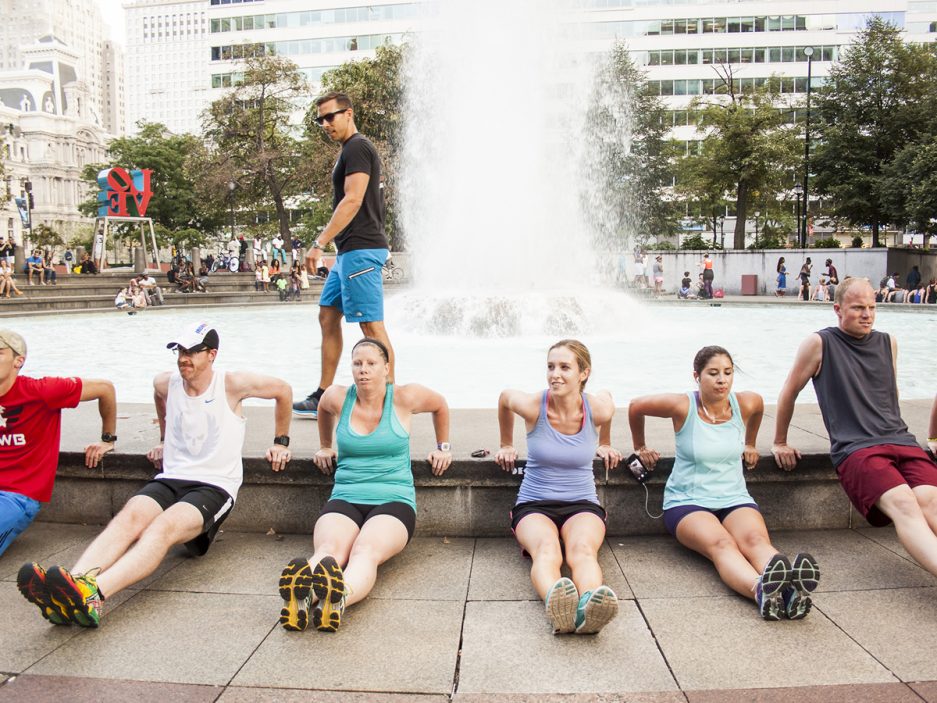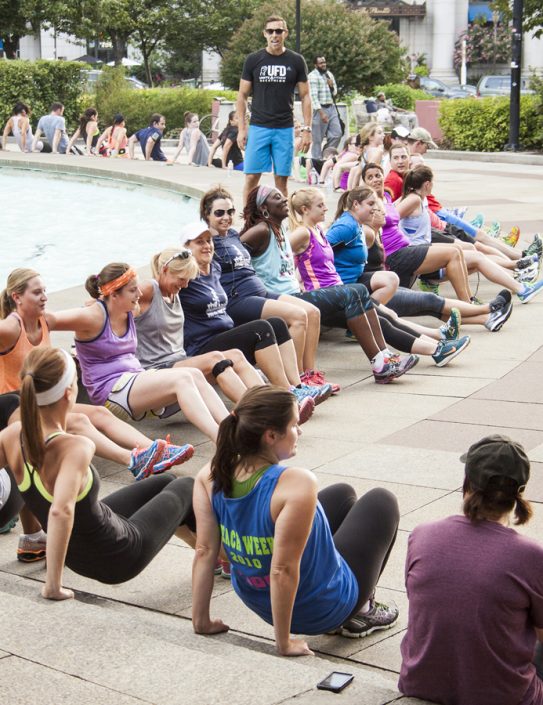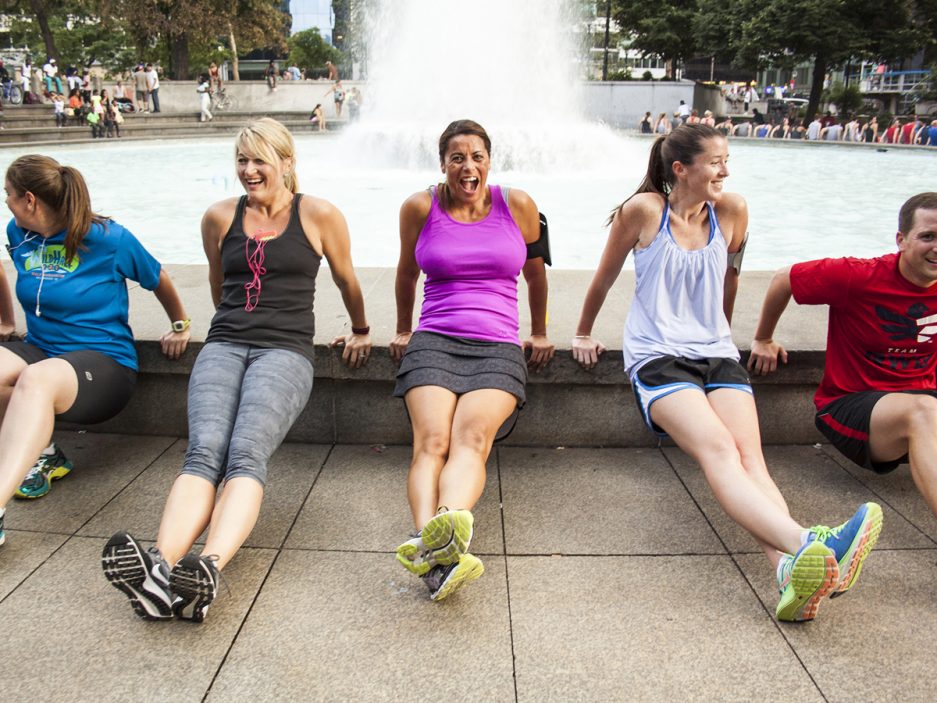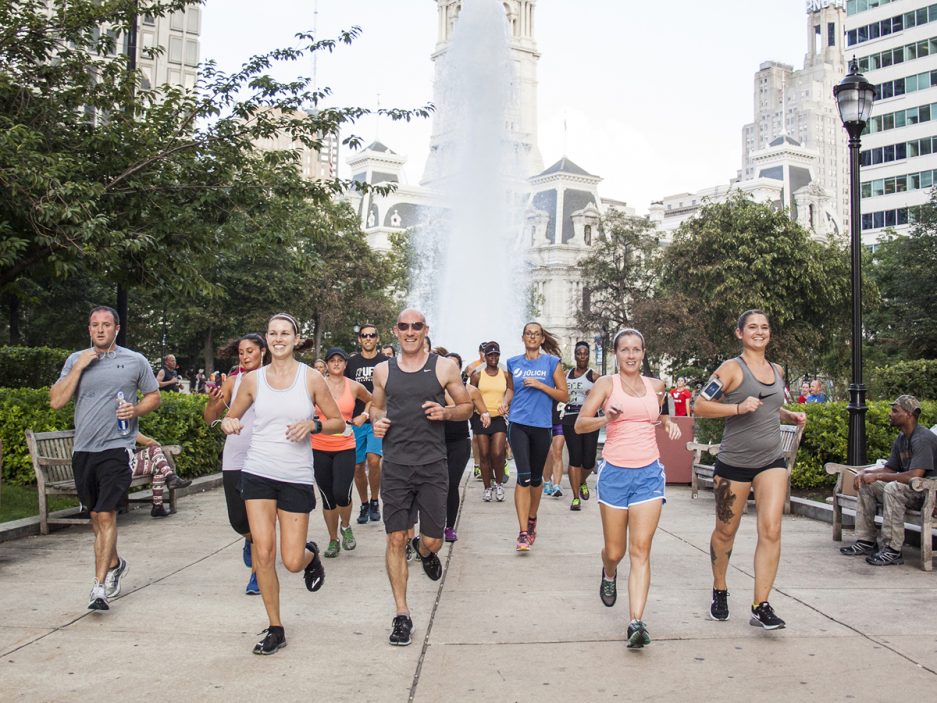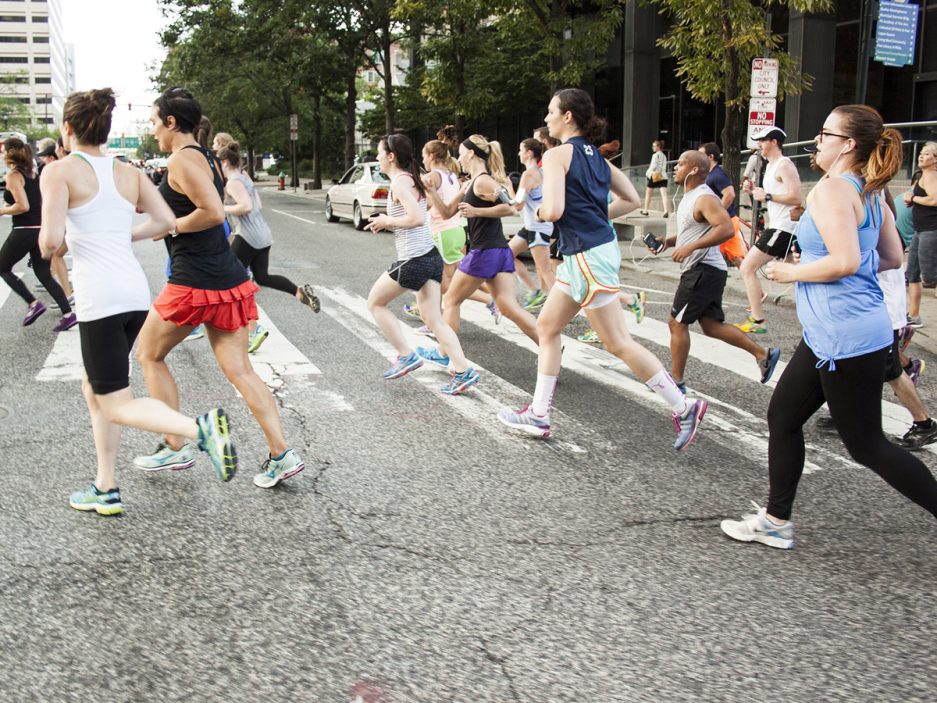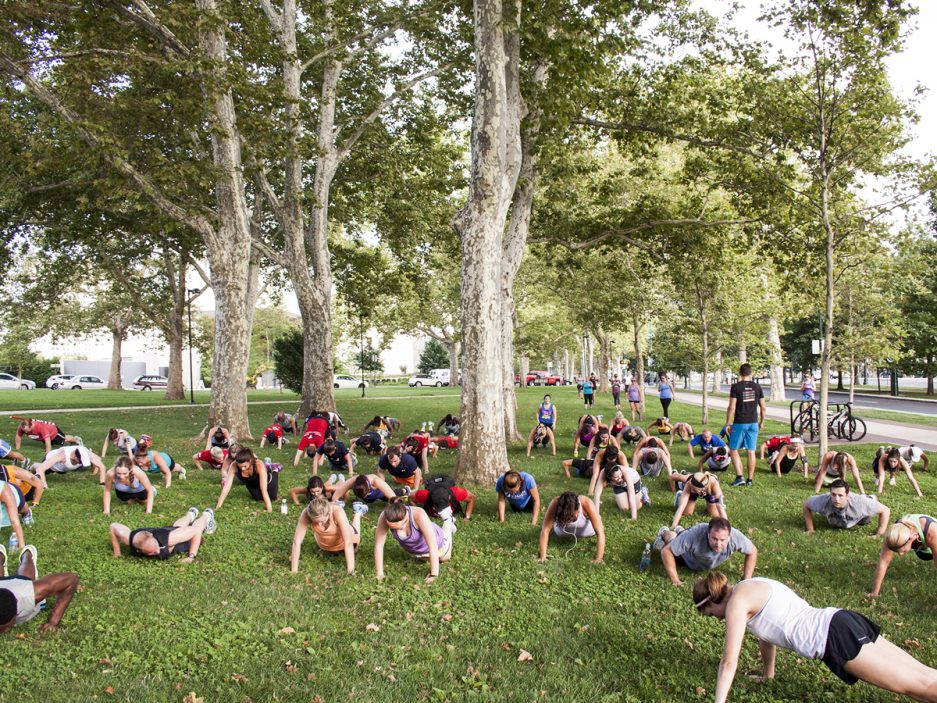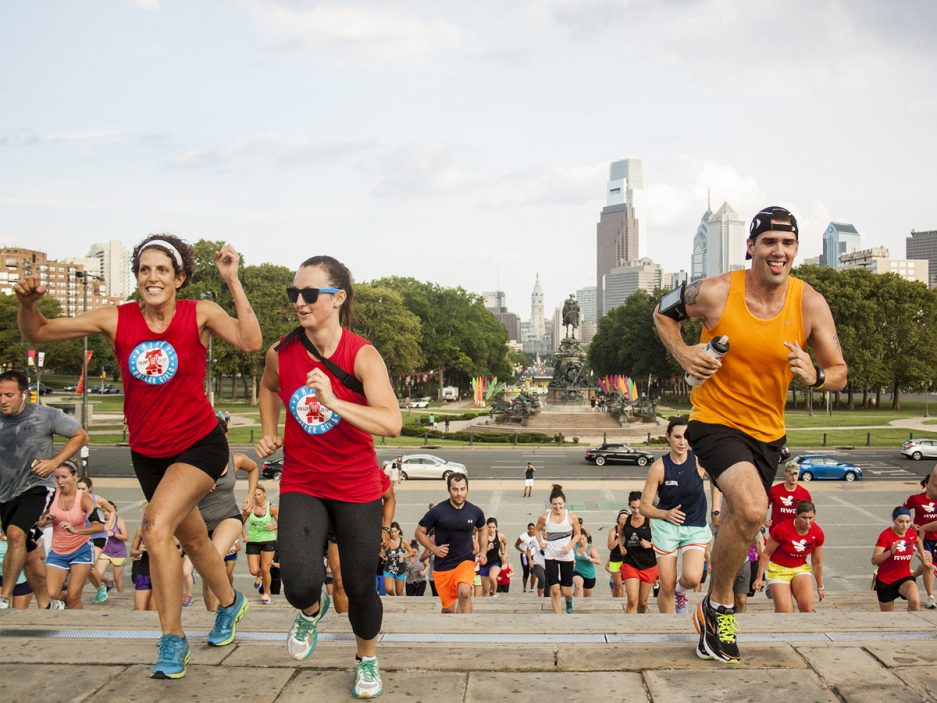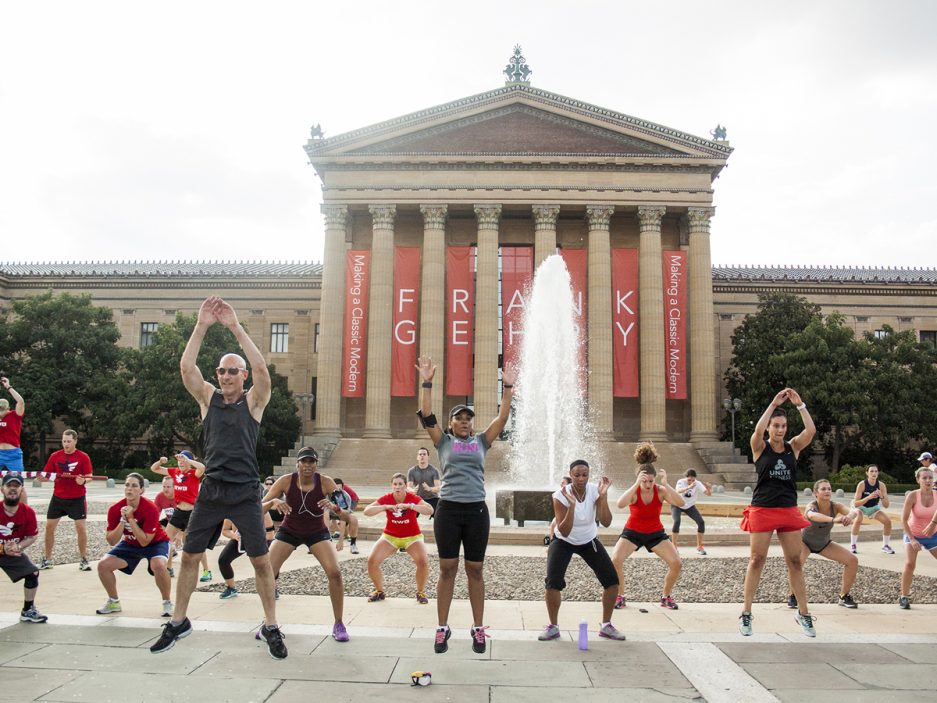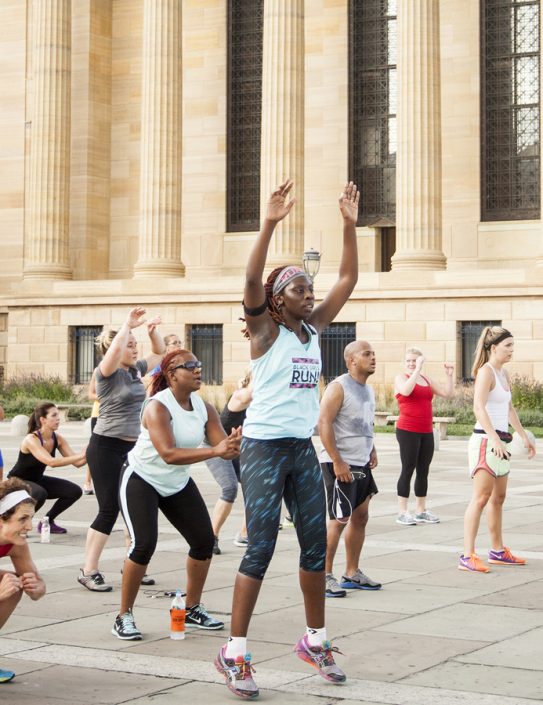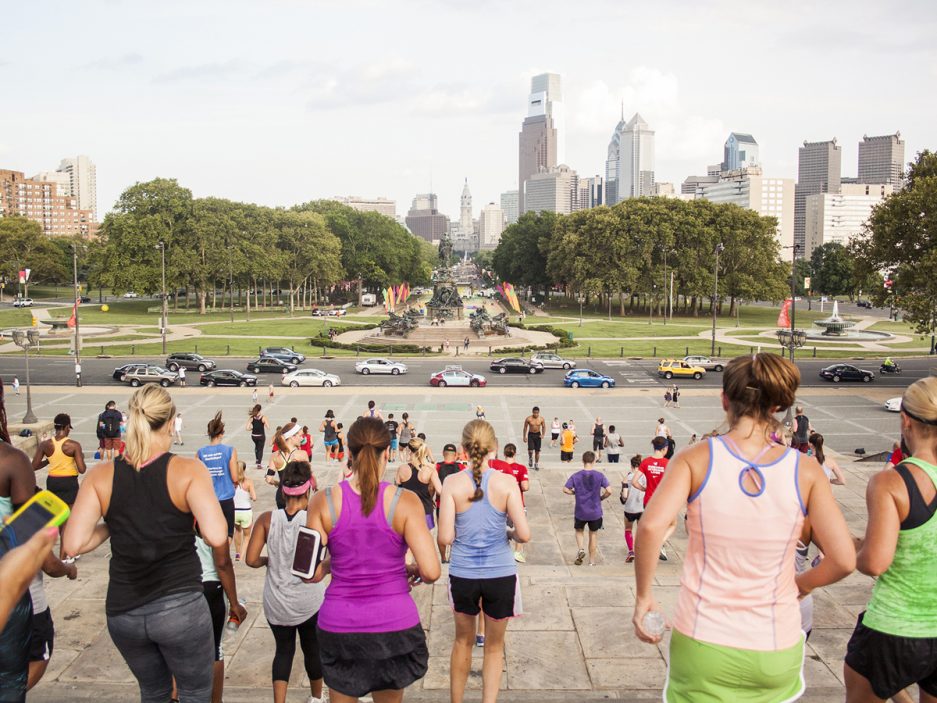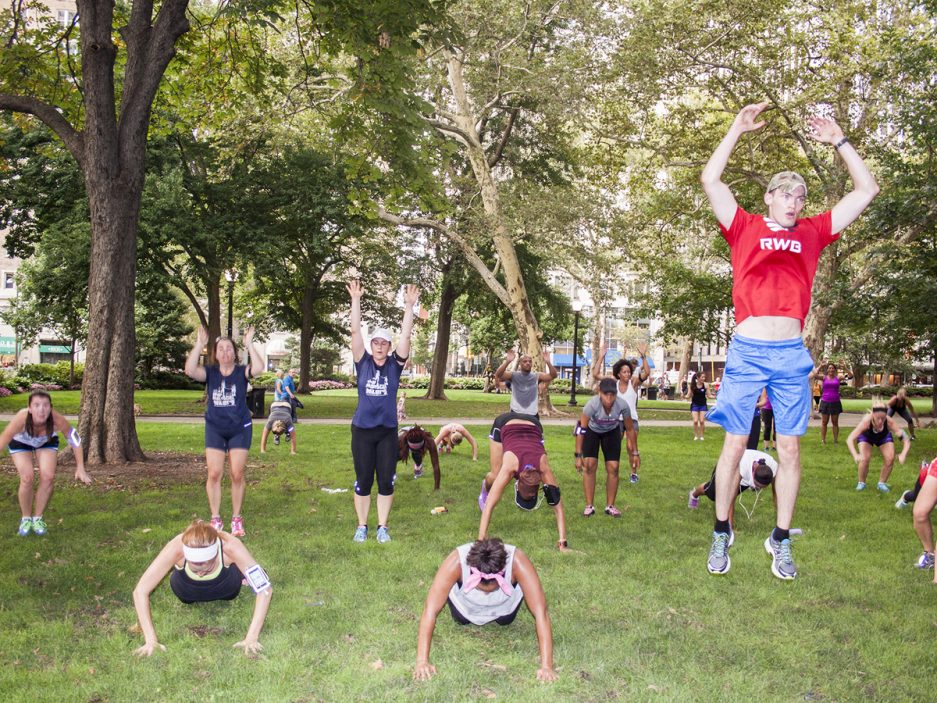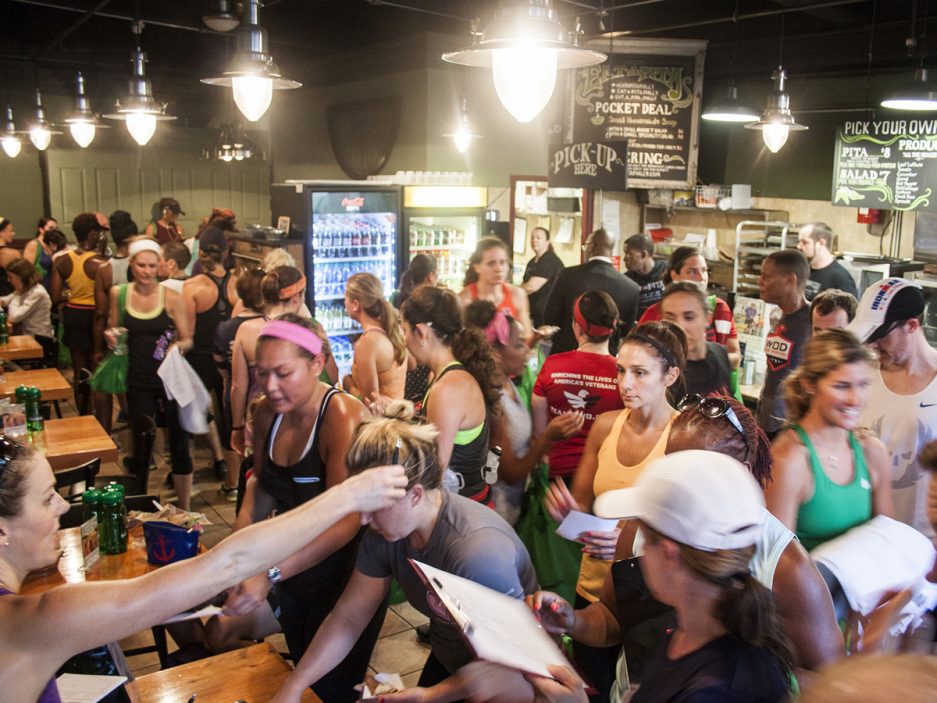 ---
Like what you're reading? Stay in touch with Be Well Philly—here's how:
---