Lauren Witkowski & Matthew McFadden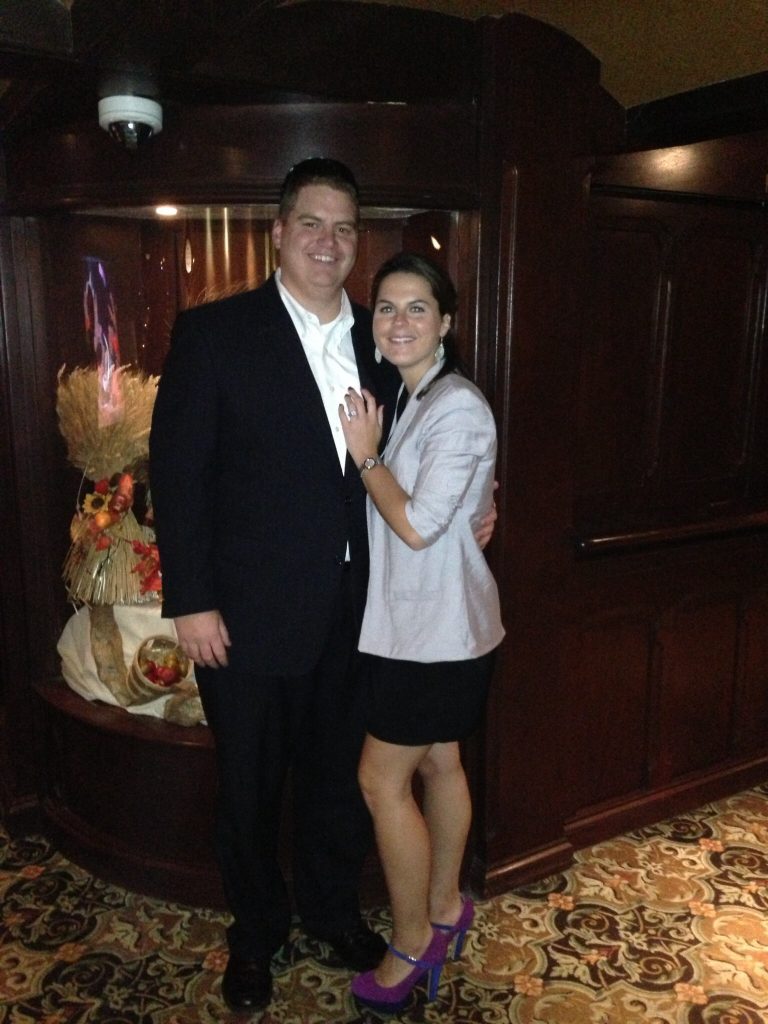 Wedding date: 10/18/2014
Location: New Hope, PA
How did they meet?
Matt and Lauren definitely had an interesting start to their relationship! They met at Kenny's Bar and Grille through Lauren's friend and roommate in college, Beth! Matt and Lauren instantly became close friends. They hung out continuously and people always asked if they were together. Matt and Lauren would always roll their eyes and laugh, but that reaction did not last long. One night when they were hanging out in Matt's basement, they kissed!
From that night on, Matt and Lauren have been inseparable! They no longer roll their eyes if people ask if they are together! Instead, Matt and Lauren smile wide and explain that even though they started as best friends, they are much more to each other now!
Engagment Story
Matt and Lauren's engagement story is one out of a movie or fairy tale. Lauren was working on Friday, October 18th when she received a phone call from one of the secretaries. The secretary informed her that there was a package addressed to her that needed to be picked up in the main office. On her way to a meeting, Lauren walked down to the main office and picked up the package. The package included two dozen beautiful roses and a note. The note explained that it would be a special night for her and Matt and that she needed to follow his instructions for the remainder of the day. Although Lauren wanted to call Matt immediately, it was also explained in the note that she was not to contact him at all throughout the day and that she would see him later that night. The note was signed, "I love you, Love, Matt."
After her meeting, Lauren received an email from Matt explaining that she was to go right home from work and not to stop anywhere. She was antsy the rest of the day and basically flew home. When she got home, there was a bottle of wine and an envelope addressed to her. She ripped open the envelope and found a list of instructions. She immediately ran upstairs and followed the directions perfectly. At 5:40 pm, she heard the doorbell ring and looked outside to see a black limo. She traveled in the limo to the restaurant downtown called Moshulu.
When she arrived, the manager, Nick walked her to the front of the restaurant/boat. Nick told Lauren to walk up a set of stairs and sit on a bench. When Lauren walked up the stairs, she saw Matt standing in a suit at the bow of the boat. She walked over to him shaking and he got down on one knee.
After Matt and Lauren shared their special moment together, they walked downstairs for dinner. Matt's parents and Lauren's parents were waiting for them in the restaurant area. Overall, it was a fairytale night.
Matt and Lauren love to remember the details of that beautiful night and cannot wait to make more beautiful memories together!