While DIY home design blogs are just my occasional eye-candy, other enterprising folks actually make beautiful changes to their interiors. An Apartment Therapy reader named Michelle from West Philly found decor inspiration on her honeymoon in Africa to redecorate her daughter Charlie's nursery as a "safari room."
The gray room with touches of bright yellow and safari animal decor is cute, inventive, and modern. But take a look at the comments section of the post and you'll see strong reactions to Michelle's choices:
Yellow may not be the best choice:
"Never paint a nursery yellow," said Carlton Wagner, director of Wagner Institute for Color Research, in Santa Barbara, Calif.
Yellow activates the anxiety center of the brain.
At the risk of sounding like a parent who is too controlling, I make great efforts to keep our daughter Magi away from the color yellow."
Speaking as someone who has distaste for the color myself, I think the comments may have gone overboard. Sure, yellow isn't for everyone, but it's used in moderation in Charlie's room. So as a reminder to my fellow yellow-dissenters, here are some golden-hued rooms that prove yellow walls/decor can be attractive, cheerful, and cozy.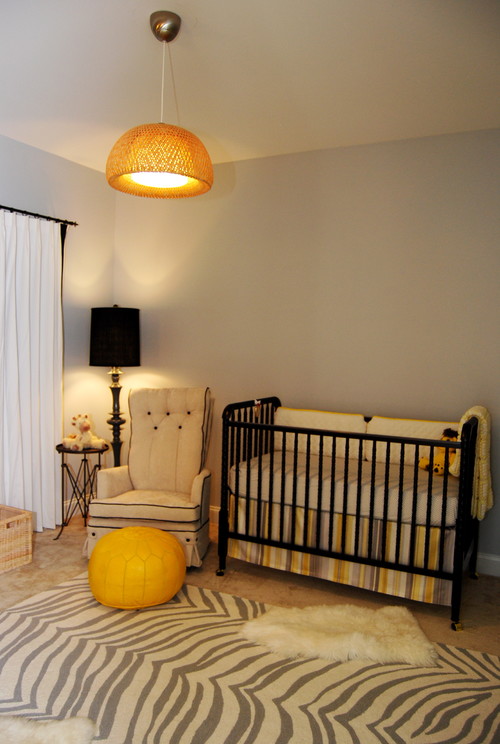 All photos from Houzz.com